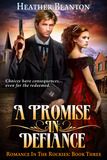 Choices have consequences … even for the redeemed.
Today we're featuring novelist
Heather Blanton
, author of the Inspirational Western Romance,
A Promise in Defiance
(Romance in the Rockies, Book 3) (Rivulet Publishing, June 2016).
Heather Blanton is the independent bestselling author of several Christian Westerns, including the Romance in the Rockies series, which has sold over 40,000 copies.
Intrigued by the concept of three good sisters stranded in a lawless mining town, a few notable Hollywood producers have requested the script for her first book in that series,
A Lady in Defiance
.
Heather's writing is gritty and realistic. In fact, her books have been compared to AMC's Hell on Wheels series, as well as the legendary Francine Rivers book,
Redeeming Love
.
A former journalist, Heather is an avid researcher and skillfully weaves truth in among the fictional story lines. She also loves exploring the American West. She has walked parts of the Oregon Trail, ridden horses through the Rockies, climbed to the top of Independence Rock, and even held an outlaw's note in her hand.
She lives on a farm with her three boys just outside Raleigh, North Carolina.
Please tell us three random things we might not know about you.
--I breed Long Hair German Shepherds.
--In high school I wrote a story about a girl who stole a camel and rode away from an army fort to find her missing soldier. (The US Army at one point experimented with camels in the Southwest—so there was a
reason
for the absurdity.)
--I am the repository of an embarrassing amount of
Star Trek
trivia.
Star Trek
, the first and best generation.
Please tell us a bit more about the plot of A Promise in Defiance.
Logan Tillane carries a Bible in his hand, wears a gun on his hip, and fights for lost souls any way he can. Newly arrived in Defiance, though, he has trouble telling saints from sinners. The challenge only worsens when infamous madam Delilah Goodnight steps off the stage. She and the new preacher have opposite plans for the town. One wants to save it, one wants to lead it straight to hell.
Town founder Charles McIntyre has a new wife … and a ten-year-old half-breed son dropped on his doorstep. In a town as mean as Defiance, can he dare to love them both? If he tries, will the price be too high, even for him?
They can both count on one thing: whatsoever a man soweth, that shall he also reap ... and the harvest is at hand...
What is it about Logan that will make your readers care about him?
Logan has done a lot of bad things: he's killed men, beaten women, spent too much time drinkin' and pickin' fights. But the Lord changed him and Logan believes he can now help people who are as lost as he once was. He's a portrait of a man who wants to let his past make him better, not bitter or defeated. In the face of adversity, though, he struggles with doing things his way vs. God's way. He's an easy guy to be around because he's humble and authentic. Authentic in that he's truly repentant for hurting someone very special to him.
If you were the casting director for the film version of your novel, who would play your lead roles?
Logan Tillane – Scott Eastwood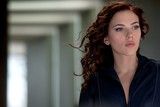 Delilah Goodnight – Scarlett Johanson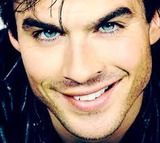 Charles McIntyre – Ian Somerhalder
Naomi McIntyre – Reese Witherspoon
Emilio – Diego Luna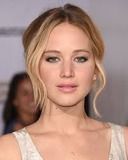 Mollie -- Jennifer Lawrence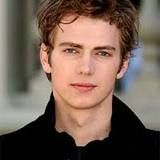 Billy Page – Hayden Christensen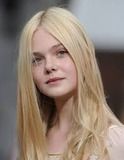 Hannah Frink – Elle Fanning
If you were contracted to write a novel based on your life, what title would you give it?
Never Give in, Never Back Down, Never Lose Faith
What is the last novel you read that you would recommend?
I am just finishing
The Poachers Daughter
by Michael Zimmer. Zimmer is a real Western writer in that he knows the subject because he's lived the life. He is an in depth researcher and has a passion for his stories. This tale is a bit of a twist on the Western—the protagonist is female, but there are still horses, gunfights, a little romance, and a poignant hat-tip to the disappearing West of the late 1800's.
What are you working on now?
I have a WW 2 novella I am contributing to a collection from Rivulet Publishing and a mail order bride story that will go into a collection with several authors, chiefly Susette Williams. Both will be out in the fall.
Also, I wrote a script for my first book,
A Lady in Defiance
and it has been perused by some producers in Hollywood like Brian Bird and Mark Headly. Fortunately, the script has garnered some serious interest so now I am trying to decide if I want to accept an offer to be represented and let the agent shop it around, or if I want to work with a professional screen writer and we'll sell it ourselves. I'm still praying about my next move here.
Very exciting!
Where else can readers find you online?
Facebook page
ladiesindefiance.com
Facebook author page
Twitter
Pinterest
The book can be purchased online via the following buttons:
Finally, what question would you like to ask my readers?
If a guy had to have one physical flaw to make a story interesting, what would you suggest? Cross-eyed, amputee, near-sighted? What?
Readers, Heather has offered to give a signed copy of her book to the winner of our drawing on Monday, July 4.
To enter, leave a comment below in answer to Heather's question, above. "Please enter me" won't get you entered.
The drawing is done by email, so leave your email address, like so: trish[at]trishperry[dot]com.
Also, I'd love it if you'd connect with me on Facebook. Just click on my name at the right of today's post.
Annoying legal disclaimer: drawings void where prohibited; open only to U.S. residents; the odds of winning depend upon the number of participants. See full disclaimer, as well as my Disclosure of Material Connection
HERE

.