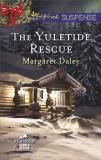 With everyone Dr. Bree Mathison cares about most in peril, she and her rescuer, David Stone, must battle the Alaskan tundra and vengeful criminals to make it to the New Year.
Before we visit today's author, I want to announce that the winner of the signed copy of
Masterpiece Marriage
, by Gina Welborn, is:
homesteading@ . . .
Congratulations! I'll email you today to get your mailing address, and we'll get your book to you right away.
I encourage readers to keep commenting and/or subscribe at right (above my list of books) in order to participate in future book give-aways! Subscribers are entered a second time when they comment.
And now let's revisit with novelist
Margaret Daley
, author of
The Yuletide Rescue
(Love Inspired Suspense, December 2014).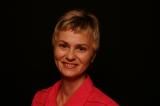 Margaret Daley, an award-winning author of ninety books (five million sold worldwide), has been married for over forty years and is a firm believer in romance and love.
When she isn't traveling, she's writing love stories, often with a suspense thread and corralling her three cats that think they rule her household.
Please tell us three random things we might not know about you.
--I love ice cream and sometimes eat more than I should.
--I hate to exercise.
--The worst household task is dusting to me.
Margaret, I believe you've been reading my mind.
Please tell us a bit more about the plot of The Yuletide Rescue.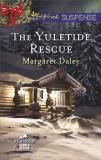 When Dr. Bree Mathison's plane plummets into the Alaskan wilderness at Christmastime, she is torn between grief and panic. With the pilot—her dear friend—dead and wolves circling, she struggles to survive.
Search and Rescue leader David Stone fights his way through the elements to save her.
David suspects the plane crash might not have been an accident, spurring Bree's sense that she's being watched. But why is someone after her? Suddenly Bree finds herself caught in the middle of a whirlwind of secrets during the holiday season.
With everyone she cares about most in peril, Bree and her promised protector must battle the Alaskan tundra and vengeful criminals to make it to the New Year.
The Yuletide Rescue
is the first book in my new suspense series Alaskan Search and Rescue.
What is it about David that will make your readers care about him?
David Stone is a retired Air Force pilot who heads up and donates his time to the Northern Frontier Search and Rescue Organization. Having come from the war zone, he is struggling to find a place for him outside the military and mend his relationship with his daughter.
If you were the casting director for the film version of your novel, who would play your lead roles?
Matt Bomer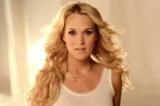 and Carrie Underwood
If the sky were the limit, what is one writing-related gift you would love to receive for Christmas?
A new Mac Pro computer with at least 15 inch screen and lots of memory.
What is the last novel you read that you would recommend?
Firewall
by Diann Mills—it was a great suspense story with lots of twists and turns.
What are you working on now?
The third book in the Alaskan Search and Rescue series. It is scheduled to be out next September.
Where else can readers find you online?
Website:
www.margaretdaley.com
Facebook
Sign up for
Newsletter
Twitter: @margaretdaley
Goodreads
The book can be purchased in fine book stores and online via the following buttons:
CBD.com
Finally, what question would you like to ask my readers?
When you think of Alaska, what comes to your mind? Would you like to visit Alaska?
Thanks, Margaret, for visiting with us and telling us about your novel. Readers, Margaret has offered to give a signed copy of her book to the winner of our drawing on Monday, December 29.
To enter, leave a comment below in answer to Margaret's question, above. "Please enter me" won't get you entered.
Leave your email address, in case you win, like so: trish[at]trishperry[dot]com.
Be sure to check out my interview with
Davalynn Spencer
, below. Leave an appropriate comment at the bottom of the post to enter the drawing for a free copy of the book.
Also, I'd love it if you'd connect with me on Facebook. Just click on my name at the right of today's post.
Annoying legal disclaimer: drawings void where prohibited; open only to U.S. residents; the odds of winning depend upon the number of participants. See full disclaimer
HERE
.