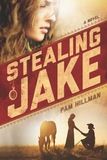 Livy didn't want to go back to that life. Ever.
Before we visit today's author, I want to announce that the winner of the signed copy of
Brightest and Best
, by Olivia Newport, is:
JFWisherd@ . . .
Congratulations! I'll email you today to get your mailing address, and we'll get your book to you right away.
I encourage readers to keep commenting and/or subscribe at right (above my list of books) in order to participate in future book give-aways! Subscribers are entered a second time when they comment.
And now let's chat with novelist
Pam Hillman
, author of Inspirational Historical Romance,
Stealing Jake
(Tyndale House, August 2015).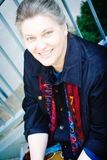 CBA Bestselling author Pam Hillman was born and raised on a dairy farm in Mississippi and spent her teenage years perched on the seat of a tractor raking hay. In those days, her daddy couldn't afford two cab tractors with air conditioning and a radio, so Pam drove a ratty old Allis Chalmers 110. Raking hay doesn't take much thought so Pam spent her time working on her tan and making up stories in her head. Now, that's the kind of life every girl should dream of!
Her second novel,
Claiming Mariah
, won the Inspirational Readers Choice and is a CBA Bestseller. Her latest novel,
Stealing Jake
, released in August 2015.
Please tell us three random things we might not know about you.
-- I was caught in a stampede once. On foot.
-- I hyperventilate when someone describes injuries or surgical procedures in excruciating detail, but oddly enough, manage to hold my own in a medical emergency.
-- In high school, I wanted to be an Air Comptroller, but the closest school was in CA, and I was too chicken to fly. lol
Please tell us a bit more about the plot of Stealing Jake.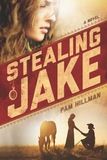 Livy O'Brien is looking for a job in town when she spies a young boy jostling a man walking along the boardwalk, and she recognizes the act for what it is. After all, she used to be known as Light-Fingered Livy. But that was before she put her past behind her and moved to the growing town of Chestnut, Illinois, where she's helping to run an orphanage. Now she'll do almost anything to protect the street kids like herself.
Sheriff's deputy Jake Russell had no idea what he was in for when he ran into Livy―literally—while chasing down a pickpocket. With a rash of robberies and a growing number of street kids in town―as well as a loan on the family farm that needs to be paid off―Jake doesn't have time to pursue a girl. Still, he can't seem to get Livy out of his mind. He wants to get to know her better . . . but Livy isn't willing to trust any man, especially not a lawman.
What is it about your lead characters that will make your readers care about them?
While Jake and Livy both have sympathetic backstories, as a reformed pickpocket, Livy's is much more emotionally gut-wrenching than Jake's. The reader is going to cheer extra loud for her when she faces, and overcomes, her fears. On the other hand, Jake faces his fears and overcomes them, too. But Livy has just a bit of an edge when it comes to pulling readers' heartstrings.
If you were the casting director for the film version of your novel, who would play your lead roles?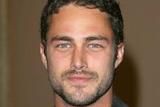 I don't think we could go wrong with Taylor Kinney as Jake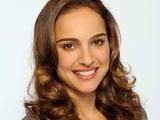 and Natalie Portman as Livy.
Who is one of your favorite fictional characters?
Orrin Sackett. Doesn't hurt that Tom Selleck played Orrin on the big screen, but I was a fan of The Sacketts long before I saw any of the movies. Just a good old cowboy intent on doing what's right. No matter what situation he found himself in, he eventually took the high road and saved the girl, shot it out with the bad guys, saved the cat, etc. A true-blue cowboy through and through. And then there's Tell, and Tyrel, and … ☺
What is the last novel you read that you would recommend?
The Creole Princess
, book two of The Gulf Coast Chronicles, by Beth White. The research is amazing and Lyse is a worthy heroine. Even when I had to put the book down, I worried and wondered how she was going to get out of her latest predicament and couldn't wait to get back to Lyse's story.
What are you working on now?
I'm working on a historical Christmas novella to be independently published with my Seeker sisters before Christmas 2015. Working title is
All Aboard: Destination Christmas
. Based on an actual event, an avalanche strands my characters on a train just out of Portand, Oregon in the days leading up to Christmas.
Next up is a novella for Barbour Publishing's California Gold Rush Brides Collection coming in 2016.
Where else can readers find you online?
Website:
www.pamhillman.com
Facebook
Twitter
or @PamHillman
Goodreads
Pinterest
Group blogs:
www.seekerville.blogspot.com
and
http://hhhistory.com
The book can be purchased online via the following buttons and links:
CBD
Finally, what question would you like to ask my readers?
I'm always fascinated by why readers prefer a particular genre. Why do you think you enjoy reading historical romance, or science fiction, or contempory romance, [fill in the blank]? Do you think personality plays a part in your choices? Or maybe you gravitated to a certain genre because of other factors--geographical location, city/county life, siblings, available books and movies/tv shows)? Which carries the most weight: nature or nurture?
Thanks, Pam, for visiting with us and telling us about your novel.
Readers, Pam has offered to give a signed copy of her book to the winner of our drawing on Monday, August 31.
To enter, leave a comment below in answer to Pam's question, above. "Please enter me" won't get you entered.
Leave your email address, in case you win, like so: trish[at]trishperry[dot]com.
Also, I'd love it if you'd connect with me on Facebook. Just click on my name at the right of today's post.
Annoying legal disclaimer: drawings void where prohibited; open only to U.S. residents; the odds of winning depend upon the number of participants. See full disclaimer
HERE

.