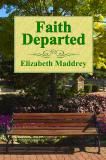 Starting a family was supposed to be easy.
Today we're meeting novelist
Elizabeth Maddrey
, author of
Faith Departed
(HopeSprings Books, March 2014).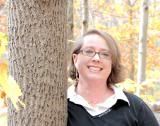 Elizabeth Maddrey began writing stories as soon as she could form the letters properly and has never looked back. Though her practical nature and love of math and organization steered her into computer science for college and graduate school, she has always had one or more stories in progress to occupy her free time.
When she isn't writing, Elizabeth is a voracious consumer of books and has mastered the art of reading while undertaking just about any other activity. She loves to write about Christians who struggle through their lives, dealing with sin and receiving God's grace.
Elizabeth lives in the suburbs of Washington D.C. with her husband and their two incredibly active little boys.
Please tell us three random things we might not know about you.
-- I read between 120 and 150 books each year.
-- I love archery (but just shooting targets, not living things. I'm not cut out to be a hunter.)
-- I have two middle names.
How I wish I could read that quickly!
Please tell us a bit more about the plot of Faith Departed.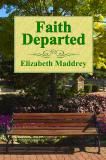 Twin sisters June and July have never encountered an obstacle they couldn't overcome. Married just after graduating college, the girls and their husbands remained a close-knit group. Now settled and successful, the next logical step is children.
But as the couples struggle to conceive, each must reconcile the goodness of God with their present suffering. Will their faith be strong enough to triumph in the midst of trial?
Why will readers care about your lead characters?
Even if infertility isn't something readers have personally experienced, chances are most of us know someone who's had to deal with it. And we've all had times where our personal pain impacts our relationships with those around us. So I think (hope!) there's something in June and July that everyone will be able to relate to, at least to some degree.
If you were the casting director for the film version of your novel, who would play your lead roles?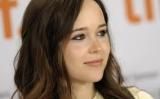 June could be played by Ellen Page.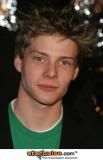 June's husband Toby could be played by Hunter Parrish.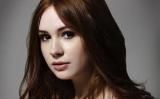 July could be played by Karen Gillian.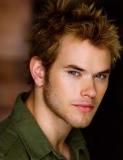 July's husband Gareth could be played by Kellan Lutz.
What fictional character would you like to meet or know in real life?
Oh there are so many! I've always said that my best friends were people in books. I guess if I have to choose just one, I'll go with Menolly from the
The Dragonriders of Pern
series (by Anne McCaffrey). I think she and I would be grand friends – we both love music and we both know what it's like to be a bit of an outsider even when you feel like you ought to fit in.
What is the last novel you read that you would recommend?
She Does Good Hair
by Terri Gillespie. It's a wonderful story of friendship and finding God's plan in the midst of a messed up life. It's also got a delightful romance angle to the plotline that leaves you with a happy, contented sigh. I totally ignored my family for a day so I could sit and read it – it just sucks you in.
What are you working on now?
I'm working on
Hope Deferred
, the sequel to
Faith Departed
. It continues June and July's story. I'm also working on a devotional with several other authors as well as another contemporary romance that's an installment in my Grant Us Grace series.
Where else can readers find you online?
My website:
www.ElizabethMaddrey.com
Facebook
Twitter: @elizabethmaddre
Pinterest
Goodreads
The book can be purchased in fine book stores and online via the following buttons:
Finally, what question would you like to ask my readers?
This is a question that causes deep division in my household, so I'm looking for ammunition. Which is better: peanut butter M&Ms or Reese's Pieces?
Thanks, Elizabeth, for visiting with us and telling us about your novel. Readers, Elizabeth has offered to give a signed copy of her book
to the winner of our drawing on Thursday, March 10. To enter, leave a comment below in answer to Elizabeth's question, above. "Please enter me" won't get you entered.
Leave your email address, in case you win, like so: trish[at]trishperry[dot]com.
Be sure to check out my interviews with
Patricia Bradley
and
Rachel Hauck
, below. Leave an appropriate comment at the bottom of the post to enter the drawing for a signed copy of the book.
Also, I'd love it if you'd connect with me on Facebook. Just click on my name at the right of today's post.
Annoying legal disclaimer: drawings void where prohibited; open only to U.S. residents; the odds of winning depend upon the number of participants. See full disclaimer
HERE
.