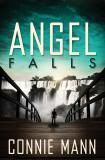 In Angel Falls, a fiercely protective Brazilian orphanage director and a burned-out Army Ranger are forced together in a deadly race to save one helpless baby.
Before we visit today's author, I want to announce that the winner of the signed copy of
Christmas at Harmony Hill
, by Ann Gabhart, is:
shopgirl152nykiki@ . . .
and the winner of the signed copy of
The Sheep Walker's Daughter
, by Sydney Avey, is:
susanmsj@ . . .
Congratulations! I'll email you today to get your mailing addresses, and we'll get your books to you right away.
I encourage readers to keep commenting and/or subscribe at right (above my list of books) in order to participate in future book give-aways! Subscribers are entered a second time when they comment.
Remember to enter your email address when you comment, as described in today's drawing information, below. If you win the drawing but haven't left your email address, I can't contact you!
Now let's visit with novelist
Connie Mann
, author of
Angel Falls
(Abingdon Press, March 2013).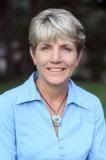 Connie Mann loves stories of suspense, adventure and second chances. She offers encouragement to busy women on her blog and is an active member of Romance Writers of America and American Christian Fiction Writers.
She's also a USCG-licensed boat captain, so when she's not writing, she's usually on Central Florida's waterways with local school children or her fabulous family.
Please tell us three random things we might not know about you.
-- I speak fluent German (Mom's from Germany) and want to learn Portuguese (Dad's from Brazil).
--I love pizza—breakfast, lunch, supper—maybe even more than chocolate. Gasp.
--Even though I get up early, I am not, no matter how much I try, a chipper morning person.
You know, Connie, there are quite a few yummy chocolate pizza recipes online. You may be able to have your pizza and eat your chocolate, too . . .
Please tell us a bit more about the plot of Angel Falls.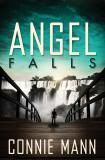 When her best friend is murdered, Brazilian orphanage director Regina da Silva vows to do whatever it takes to protect her friend's baby. Even if it means dealing with an intimidating man she's not sure she can trust.
Former Army Ranger Brooks Anderson won't protect anyone ever again. The last time he tried, they died. He's just here to transport an orphan for adoption, as promised, and then he's outta there.
As the killer closes in and long-buried secrets come to light, they'll have to trust each other to stay alive.
Will that be enough to save their little angel--and themselves—from certain death?
Why will readers care about Regina?
Regina is not only tough, she is fierce—especially when it comes to protecting the children in her care. She grew up on the streets and though she longs for a family of her own, she doesn't think she deserves one. She has a huge-though-battered heart and we want a hero for her who will love her just the way she is and give her the family she so desperately longs for!
If you were the casting director for the film version of your novel, who would play your lead roles?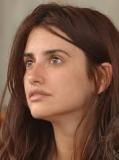 I would cast Penelope Cruz as Regina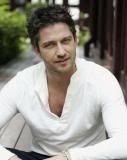 and Gerard Butler as Brooks, no question.
Wouldn't that be fabulous?
Indeed! I chose a no-makeup picture of Penelope Cruz, because I didn't picture your Regina as going for the glam look. Can you believe that's her no-makeup look?
What is a gift you wish you could give for Christmas this year, and to whom would you give it?
I spent 6 weeks in the Philippines during college and my heart aches for the folks there after the typhoon. I wish I had the resources to rebuild every home that was destroyed, to make sure no child went hungry, ever again, to build orphanages for children who have no family.
Oh, yes, what a wonderful gift that would be. So many people in dire straits today.
What is the last novel you read that you would recommend?
I just finished Lisa Carter's
Aloha Rose
the other day and really enjoyed it. It's not suspense, but Lisa takes us deep into Hawaiian culture, which was fascinating to me, and shows us what "home" means there. The story also centers around a quilt, and since I collect antique quilts, I was hooked from the first…stitch.
What are you working on now?
I am editing a new modern-day pirate-treasure-hunt story set in Florida. I'm also editing another story about jewel thieves, set in Venice, Italy. Fun, fun, fun.
Where else can readers find you online?
Blog:
www.BusyWomenBigDreams.com
Website:
www.conniemann.com
Facebook
Twitter
Pinterest
Book Trailer
The book can be purchased in fine book stores and online via the following buttons:
CBD.com
Finally, what question would you like to ask my readers?
What is the one thing (object or event) that says "Christmas" for you? (i.e. It's not Christmas until…)
I think it feels like Christmas once the decorations go up at home. I'm a tad behind on that this year!
Thanks, Connie, for visiting with us and telling us about your novel. Readers, Connie has offered to give a signed copy of her book
to the winner of our drawing on Monday, December 16. To enter, leave a comment below in answer to Connie's question, above. "Please enter me" won't get you entered.
Leave your email address, in case you win, like so: trish[at]trishperry[dot]com.
Be sure to check out my interview with
Cynthia Hickey
, below. Leave an appropriate comment at the bottom of the post to enter the drawing for a signed copy of the book.
Also, I'd love it if you'd connect with me on Facebook. Just click on my name at the right of today's post.
Annoying legal disclaimer: drawings void where prohibited; open only to U.S. residents; the odds of winning depend upon the number of participants. See full disclaimer
HERE
.