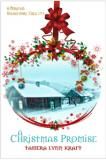 She holds onto her husband's promise to return home by Christmas, but this is a promise he might not be able to keep.
Before we visit today's author, I want to announce that the winner of the signed copy of
The Bachelor
, by Stephanie Reed, is:
tumcsec@ . . .
Congratulations! I'll email you today to get your mailing addresses, and we'll get your books to you right away.
I encourage readers to keep commenting and/or subscribe at right (above my list of books) in order to participate in future book give-aways! Subscribers are entered a second time when they comment.
And now let's chat with novelist
Tamera Kraft
, author of the e-book
A Christmas Promise
(Pelican Book Group, December 2013).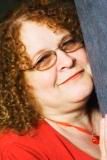 Tamera Lynn Kraft has always loved adventures and writes Christian historical fiction set in America because there are so many adventures in American history. She is married to the love of her life, has two grown children, and lives in Akron, Ohio.
Tamera is the leader of a ministry called Revival Fire For Kids where she mentors other children's leaders, teaches workshops, and is a children's ministry consultant and children's evangelist. She has curriculum published and is a recipient of the 2007 National Children's Leaders Association Shepherd's Cup for lifetime achievement in children's ministry.
Please tell us three random things we might not know about you.
-- I took dance lessons for 20 years. I wanted to be a Rockette.
-- I am a classic movie buff.
-- I have a rare allergy to foods that are high in folic acid (healthy foods).
Wow, that's a tough allergy, Tamera!
Please tell us a bit more about the plot of A Christmas Promise.
A Moravian Holiday Story, Circa 1773.
During colonial times, John and Anna settle in an Ohio village to become Moravian missionaries to the Lenape. When John is called away to help at another settlement two days before Christmas, he promises he'll be back by Christmas Day.
When he doesn't show up, Anna works hard to not fear the worst while she provides her children with a traditional Moravian Christmas.
Through it all, she discovers a Christmas promise that will give her the peace she craves.
What is it about Anna that will make your readers care about her?
Anna Brunner loves God and loves her family. Even though she's having a hard time with anxiety since moving to Schoenbrunn Village in the wilderness of Ohio, her fierce loyalty to her family never wavers.
If you were the casting director for the film version of your novel, who would play your lead roles?
That's an interesting question. If I could do any time period, it would be Janet Leigh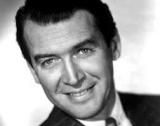 and Jimmy Stewart.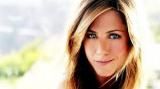 But I suppose they aren't available, so I'd choose Jennifer Anniston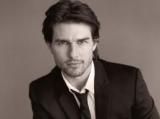 and Tom Cruise.
Hey, we're dreaming about our ideal movies, so Janet and Jimmy would be just fine!
How much prep work do you usually do before you actually start writing your books?
When I started writing, I was a panster. As I understood plot and characterization more, I started outlining my major characters motivations and my main plot points. I still don't do a major outline because I need the freedom to let the story flow. I guess instead of a panster or a plotter, you'd call me a tweener.
What is the last novel you read that you would recommend?
I just read an advance copy of Carole Brown's
With Music In Their Hearts
that I highly recommend. It's a World War II spy story about a civilian spy. It kept me on the edge of my seat and had enough historical detail to keep me in the time period.
What are you working on now?
I'm writing a novella called
Resurrection of Hope
about a couple who get married right after World War I and have tons of problems including a tornado that sweeps through their town.
Where else can readers find you online?
Website:
tameralynnkraft.net
Word Sharpeners Blog:
tameralynnkraft.com
Facebook
Twitter: @tamerakraft
The book can be purchased in fine book stores and online via the following buttons:
CBD.com
Finally, what question would you like to ask my readers?
What time period do you prefer to read about?
Thanks, Tamera, for visiting with us and telling us about your novel. Readers, Tamera has offered to give a copy of her e-book to the winner of our drawing on Thursday, November 20.
To enter, leave a comment below in answer to Tamera's question, above. "Please enter me" won't get you entered.
Leave your email address, in case you win, like so: trish[at]trishperry[dot]com.
Be sure to check out my interview with
Kathi Macias
, below. Leave an appropriate comment at the bottom of the post to enter the drawing for a free copy of the book.
Also, I'd love it if you'd connect with me on Facebook. Just click on my name at the right of today's post.
Annoying legal disclaimer: drawings void where prohibited; open only to U.S. residents; the odds of winning depend upon the number of participants. See full disclaimer
HERE
.