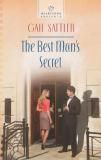 After preventing a bank robber from stealing his money, will Dave be able to stop Ashley from stealing his heart?
Before we visit today's author, I want to announce that the winner of the signed copy of
Critical Diagnosis
, by Alison Stone, is:
jenabrams5(@ . . .
Congratulations! I'll email you today to get your mailing address, and we'll get your book to you right away.
I encourage readers to keep commenting and/or subscribe at right (above my list of books) in order to participate in future book give-aways! Subscribers are entered a second time when they comment.
And now let's chat with novelist
Gail Sattler
, author of
The Best Man's Secret
(Harlequin Heartsong, July 2014).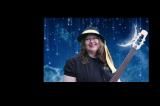 Gail Sattler lives in Vancouver, BC, where you don't have to shovel rain, with her husband, 3 sons, 2 dogs, and 1 lizard, who is quite cuddly for a reptile.
When she' s not writing Gail plays electric bass for a local jazz band, and acoustic bass for a community orchestra. In her spare time (yeah, right) Gail likes to spend time with a cup of hot coffee and a book written by someone else.
Please tell us three random things we might not know about you.
-- I'm attempting to learn to play cello.
-- The last thing I knitted was a sweater for my dog.
-- I've never been to Jack In The Box (they don't have Jack In The Box in Canada).
Huh. Until you mentioned that, I hadn't realized we no longer seem to have them in the D.C. area either. I have fond memories of very late night stops there in my youth, eating tiny, limp tacos that were so greasy I would probably gag at them now.
Please tell us a bit more about the plot of The Best Man's Secret.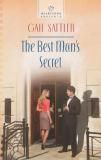 Overcome by guilt, Dave puts his life aside to help Ashley after she's injured during a bank robbery. He doesn't want to fall in love with her because he holds a secret he cannot share – because knowing what he cannot share will be the difference for her to love him, or leave him. Can he take the risk?
What is it about Dave that will make your readers care about him?
While Dave is brave on the outside, he is scared on the inside, and he can't tell Ashley why until he has no choice.
Sometimes a writer's imagination can be triggered with word mapping. If I give you the word challenge, what three words first come to mind, and how would you word a sentence (or 2, if needed) using all four words?
Victory, Contest, and Rise
Dave needed to rise to the challenge, so he could have his victory of the contest.
I think you're the first author this month who related the sentence to the featured novel!
What is the last novel you read that you would recommend?
Christmas Love at Lake Tahoe
, a novella collection by Lena Nelson Doole, Jeannie Smith Cash, Jean Kincaid, and Jeri Odell. I'd recommend it because I enjoyed the collection, I like sweet stories.
What are you working on now?
The 3rd book in my Best Man series,
The Best Man's Secret
is book one, and then coming out at Christmas is
The Best Man's Holiday Romance
.
Where else can readers find you online?
My website at
www.gailsattler.com
and on Facebook.
The book can be purchased in fine book stores and online via the following buttons:
CBD.com
Finally, what question would you like to ask my readers?
Where do you go to read a book you just can't put down, and why?
Thanks, Gail, for visiting with us and telling us about your novel. Readers, Gail has offered to give a signed copy of her book to the winner of our drawing on Monday, July 28.
To enter, leave a comment below in answer to Gail's question, above. "Please enter me" won't get you entered.
Leave your email address, in case you win, like so: trish[at]trishperry[dot]com.
Be sure to check out my interview with
Ann Gabhart
, below. Leave an appropriate comment at the bottom of the post to enter the drawing for a signed copy of the book.
Also, I'd love it if you'd connect with me on Facebook. Just click on my name at the right of today's post.
Annoying legal disclaimer: drawings void where prohibited; open only to U.S. residents; the odds of winning depend upon the number of participants. See full disclaimer
HERE
.