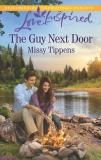 A romantic microbiologist who wants to be swept off her feet falls for her high school best friend, a practical lawyer who's got his eyes set on big city success.
Before we visit today's author, I want to announce that the winner of the signed copy of
Tide and Tempest
, by Elizabeth Ludwig, is:
dkstevensne@ . . .
Congratulations! I'll email you today to get your mailing address, and we'll get your book to you right away.
I encourage readers to keep commenting and/or subscribe at right (above my list of books) in order to participate in future book give-aways! Subscribers are entered a second time when they comment.
And now let's revisit novelist
Missy Tippens
, author of
The Guy Next Door
(Harlequin Love Inspired, October 2014).
Born and raised in Kentucky, Missy Tippens has lived in Georgia for the last 25+ years. She is a pastor's wife and mom of three who has worked as a microbiologist, teacher and stay-at-home mom. During that time, she also pursued writing.
After more than ten years of working toward publication, Missy finally made her first sale of a novel in 2007. Her books have since been nominated for the Booksellers Best, ACFW Carol Award, Gayle Wilson Award of Excellence, Maggie Award, Beacon Contest and a 2013
RT
Reviewer's Choice Award.
A House Full of Hope
was a Romance Writers of America 2013 RITA® Nominee. Her newest book from Love Inspired (October 2014) is
The Guy Next Door
.
She feels very blessed to be working at home in her dream job!
Please tell us three random things we might not know about you.
--I love singing in the church choir and playing hand bells.
--I spoil my grand-dog rotten.
--I love eggplant.
Please tell us a bit more about the plot of The Guy Next Door.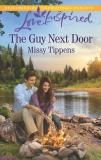 From Friend to…Fiancé?
Stalwart and steady, Darcy O'Malley has been by Luke Jordan's side since childhood. She has seen him through trials and tragedies, romances and breakups. They've been everything to each other—except boyfriend and girlfriend. Why ruin a good thing?
What Luke can't explain, however, is why suddenly Darcy's presence is making his heart beat so hard. Something has changed since he left Appleton, and it's making him uneasy. Is it possible his best friend is meant to be something more? Dare he risk their perfect friendship in the hopes of finding his perfect wife?
What is it about Darcy that will make your readers care about her?
I think readers will be able to relate to my heroine, who's experienced unrequited love for her best friend. In the past, she was considered a bookworm and overlooked. I think we all have felt invisible at times and can relate to someone who wants to be appreciated.
Oh, what an engaging character trait, Missy!
If you were the casting director for the film version of your novel, who would play your lead roles?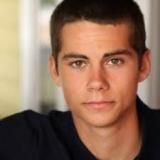 This question is tough! I'd have to say Dylan O'Brien (although he's a little too young to play the part)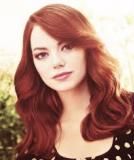 and Emma Stone (with her hair red).
What story from recent news do you think would make a good basis for a novel?
Today, my husband handed me an article in the newspaper's
Parade
section that was a very touching story about Lucca, a K-9 hero who risked her life to save fourteen Marines. Of course, ideas for characters immediately started percolating!
Lovely idea!
What is the last novel you read that you would recommend?
I recently read
It Had to Be You
by Susan May Warren. I loved it because the characters were so unique and well drawn. They have stuck with me ever since I read the book.
What are you working on now?
I just turned in a new proposal for Love Inspired. And I've also recently completed a novella that will be part of an indie published box set I'm doing with writer friends from the Seekerville blog titled
Hope for the Holidays
. We're doing both contemporary and historical volumes. It's exciting to step into the world of hybrid publishing!
Where else can readers find you online?
www.judithmccoymiller.com
@MissyTippens on Twitter
Facebook
The book can be purchased in fine book stores and online via the following buttons:
CBD.com
Finally, what question would you like to ask my readers?
Are you the type who'll read to relax at bedtime? Or are you the type who gets too caught up in a story and will read through the night before you know it?
Thanks, Missy, for visiting with us and telling us about your novel. Readers, Missy has offered to give a signed copy of her book to the winner of our drawing on Thursday, October 23.
To enter, leave a comment below in answer to Missy's question, above. "Please enter me" won't get you entered.
Leave your email address, in case you win, like so: trish[at]trishperry[dot]com.
Be sure to check out my interview with
Judith Miller
, below. Leave an appropriate comment at the bottom of the post to enter the drawing for a free copy of the book.
Also, I'd love it if you'd connect with me on Facebook. Just click on my name at the right of today's post.
Annoying legal disclaimer: drawings void where prohibited; open only to U.S. residents; the odds of winning depend upon the number of participants. See full disclaimer
HERE
.