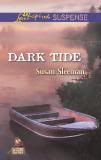 Gina Evans can trust her former love Derrick Justice to keep her safe from a killer, but can she trust him with her heart again, or will she never risk losing it again?
Before we visit today's author, I want to announce that the winner of the signed copy of
Princess Ever After
, by Rachel Hauck, is:
strgth4yu@ . . .
and the winner of the PDF of
False Diamond
, by Veronica Heley, is:
kellysshining@ . . .
Congratulations! I'll email you today to get your mailing address, and we'll get your book to you right away (Kelly, we'll just email the PDF directly to you).
I encourage readers to keep commenting and/or subscribe at right (above my list of books) in order to participate in future book give-aways! Subscribers are entered a second time when they comment.
And now let's revisit with novelist
Susan Sleeman
, author of
Dark Tide
(Love Inspired Suspense, March 2014).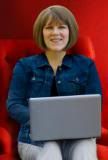 Susan Sleeman is a best-selling author of inspirational and clean read romantic suspense books. Her first book,
High-Stakes Inheritance,
was an ECPA bestseller. Award nominations include
The Christmas Witness
for the Daphne du Maurier Award for Excellence and
Thread of Suspicion
for the 2013
Romantic Times
Reviewers Choice Best Book Award.
In addition to writing, Susan also hosts the popular website TheSuspenseZone.com.
She currently lives in Oregon, but has lived in nine states. Her husband is a realtor and they have two daughters, a son-in-law, and an adorable grandson.
Please tell us three random things we might not know about you.
-- I was once an avid golfer. I wasn't very good at it, but I loved to spend time on the golf course with my hubby and friends. One day, as I walked toward my ball lying by a lake, a mad goose came out and started to attack. I thought I might have to run for the hills. Every time I went close to my ball, she attacked. Either she had babies close by or she loved my brand of golf balls. Needless to say, I left that ball behind.
-- Our first house was a fixer upper. It belonged to a Detroit Tiger who was traded in the middle of winter. He didn't turn off the water, but he did turn off the heat. The upstairs pipes froze and flooded the house. When we moved in it was springtime and the carpets were still wet. So we had our work cut out for us. One day when my hubby went to work, I tore out all the walls in the upstairs without telling him I was doing it. I'd simply gone up there to get a piece of trim from around a door and I couldn't stop.
-- I once imagined myself as a professional ice skater. Growing up in Northern Wisconsin, we skated for hours on end in the winter. I always dreamed of being a skater. This dream lasted only a short while as I soon discovered I could find the same adventure and excitement between the covers of a book. Passing winter in a toasty warm house with my favorite book became much more enjoyable than the below zero temperatures at the ice rink. I did, however, fully embrace the girly-girl dream of wearing the glitter and glam of figure skating outfits and makeup. No, I never donned an ice skating costume—I wore a drum majorette costume, but that's a story for a different day—but I will admit I have worn my share of glitter and glam over the years.
I love those answers, Susan! Little mini-stories in themselves.
Please tell us a bit more about the plot of Dark Tide.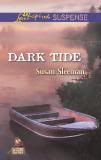 Dark Tide
is the last book in the Justice Agency series and features Derrick Justice.
Gina Evans knows her brother was murdered—even if the police won't believe her. After catching a quick glimpse of the evidence her brother had gathered, the same criminals are after her and her baby niece. And Gina's only hope is the man she left behind.
Despite the painful memories, private investigator Derrick Justice won't fail Gina and her baby. Yet now, the woman he never stopped loving and the baby he's come to adore are in a killer's crosshairs. But can Derrick trap the cold-blooded murderer before he strikes again.
Why will readers care about your lead character?
Derrick has been hurt by the loss of his birth parents and his adoptive parents. He's always wanted a long-term relationship with a woman, but he just hasn't been able to make a commitment. He's not sure why, but the reader will hope he figures it out before the only woman he loves walks out of his life again.
If you were the casting director for the film version of your novel, who would play your lead roles?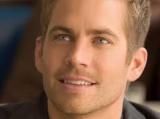 Derrick would be played by Paul Walker as Derrick has that whole blonde, surfer good looks thing going on.
Gina would be played by Jacinda Barrett as Jacinda has the girl-next-door look that really portrays Gina's personality.
What fictional character would you like to meet or know in real life?
I would love to meet Kathy Reich's anthropologist
Dr. Temperance Brennan
. I find her honesty refreshing and I love how she is so different than anyone I have ever met. She feels free to speak her mind even if she risks offending people. She doesn't do it to be mean, though, it's just part of who she is. She sort of reminds me of a modern day Dowager Countess from Downton Abbey.
Those are juicy characters, you're right.
What is the last novel you read that you would recommend?
I've been reading many fiction books as I'm judging the Rita Contest. Though I've read some great books, I can't recommend any as judges aren't allowed to discuss them.
However, I have read a non-fiction book for research that was fascinating to me. The book is called
The Red Circle: My Life in the Navy SEAL Sniper Corps and How I Trained America's Deadliest Marksmen
by Brandon Webb. This is the story of a sniper trainer for the Navy Seals. There is so much that goes into sniping and I never realized the complexity of the job. I am very thankful for the men who choose to serve in this capacity and all men and women in the armed forces. I think reading books like these give us a better understanding of what it takes to protect our freedom and you'll never take it for granted after reading this book.
God bless our heroes!
What are you working on now?
I have two new series coming out this year and I am working on books for these. The first series is Agents Under Fire that features three female FBI agents who work on an elite cyber task force.
Web of Deceit
, the first book, will release in November of this year. This is a general market series so the books don't contain a spiritual message but are considered clean reads.
The other series, a new six book series for Love Inspired Suspense called First Responders - Sworn to Serve and Protect. The series is about a First Response Squad made up of two hostage negotiators, a bomb expert, a sniper, an EMT, and a squad leader. They all live together in an old firehouse that has been remodeled into condos, but they also have a large common area where they gather together. The first book in this series is tentatively titled
Silent Night Showdown
and will release in November of 2014, too.
Where else can readers find you online?
Readers can learn more about me online by stopping at any of these locations on the web.
Website:
www.SusanSleeman.com
Facebook
Twitter
Book Review Site
The book can be purchased in fine book stores and online via the following buttons:
CBD.com
Finally, what question would you like to ask my readers?
My hero in
Dark Tide
lives in a floating home. Not a small houseboat but a two story floating home that feels like a traditional house on water. These are quite popular in the Portland area. I personally could never live with the movement. I have allergy issues and I'm dizzy enough as it is without adding movement under my feet, too. Do you think you could live on a floating home? Why or why not?
Thanks, Susan, for visiting with us and telling us about your novel. Readers, Susan has offered to give a signed copy of her book
to the winner of our drawing on Monday, March 17. To enter, leave a comment below in answer to Susan's question, above. "Please enter me" won't get you entered.
Leave your email address, in case you win, like so: trish[at]trishperry[dot]com.
Be sure to check out my interview with
Elizabeth Maddrey
, below. Leave an appropriate comment at the bottom of the post to enter the drawing for a signed copy of the book.
Also, I'd love it if you'd connect with me on Facebook. Just click on my name at the right of today's post.
Annoying legal disclaimer: drawings void where prohibited; open only to U.S. residents; the odds of winning depend upon the number of participants. See full disclaimer
HERE
.