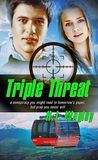 Adventure spans the Pacific Northwest from the shores of the Olympic Peninsula to the mountains of Whistler, BC, a conspiracy you might read in tomorrow's paper, but pray you never will.
Today we're chatting with
Harry Wegley,
author of
Triple Threat
(Harbourlight Books, Pelican Book Group, November 2014).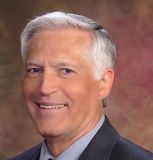 H. L. Wegley has been an Air Force Intelligence Analyst and a Weather Officer, then a research scientist for several years, where he published in the scientific literature. After earning an advanced Computer-Science degree, he developed computing systems for 20+ years for Boeing in Seattle, then retired to write.
He published his childhood adventure stories,
Colby and Me: Growing Up
in the '50s,
and then published a 4-book, inspirational-suspense-series with Pelican Book Group. The 4th book released in November 2014. He's currently finishing, and preparing to publish, his 8th novel.
Harry and his wife of 49 years enjoy small-group ministry, their 7 grandchildren, hiking the beaches of the Olympic Peninsula, and snorkeling Maui whenever their travel savings jar fills up.
Please tell us three random things we might not know about you.
-- As a kid, I played with old, wet, unstable dynamite and lived to tell about it.
-- While on the staff of Bomb Wing and Missile Wing Commanders, I was awakened by a phone call in the middle of the night which fully convinced me we were going to war with the Soviet Union. Scary feeling.
-- My buddy and I used to jump off a 40-foot-high bridge into 7 feet of water. After a few abrasions, and splitting the skin on our feet, we learned to do it without touching bottom.
Quiet, homespun fella, are ya? Yikes.
Please tell us a bit more about the plot of Triple Threat.
After spending much of her life in the foster care system, 21-year-old Katie Brandt, PhD candidate and woman of faith, frequently takes risks to prove she's worthy of love and acceptance. Her brilliance, beauty, and brawn—a triple threat—have never let her down in any type of conflict.
When she detects another triple threat, a three-pronged cyber-terror plot with the potential to cripple our nation's infrastructure and kill millions, she pulls fellow grad student, Joshua West, with her into a high-risk investigation. But Katie realizes too late that Josh, an agnostic, is not prepared to die. She must keep him alive, stop the conspiracy, and also protect her heart, a heart rapidly falling for Josh in a relationship that appears doomed by conflicting worldviews.
This time the dangers, both physical and emotional, will take more than Katie's triple threat to overcome.
What is it about Katie that will make your readers care about her?
Katie Brandt is loyal to a fault and will go to any lengths to protect the people she loves. She has a heart that doesn't know the meaning of the word quit. She is quick to defend her faith when it's challenged, and she's learned enough to give reasons for the hope she has to anyone who asks.
If you were the casting director for the film version of your novel, who would play your lead roles?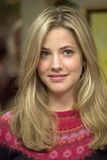 Katie Brandt is almost impossible to cast. She has it all, 5' 9", long blond hair, slender and extremely athletic, and has an IQ approaching 200. The best I could come up with was Julie Gonzalo. I think Julie is a couple of inches too short, and I'm sure she could never hit 90 mph on a radar gun throwing a baseball, like Katie Brandt did in college.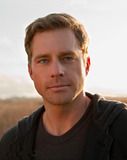 Drew Waters, from a few years ago, would make a good Joshua West. However, Josh played tight end on a state-champion football team, so he's probably a bit bigger than Drew.
Most of us authors have experienced this: what unplanned facet of a story or character developed during your writing of a novel?
One of my scenes in
Triple Threat
depicts my hero getting stuck on top of one of the peak-to-peak gondolas in Whistler, BC, leaving him suspended a half-mile above Whistler Village. I knew that no thriller (book or movie) had ever used this longest stretch of unsupported cable in the world, so I wanted to do that.
But not until I had studied the engineering of these marvelous gondolas, and then started writing the scene, did I envision getting my hero stuck on top, fearing that a lift tower, or the terminal, might rake him off or crush him. Some readers have accused my action scenes in this book of being unrealistic. I can assure them that every aspect of this scene, and the other action scenes in the book, were written after thorough research to ensure that events in the story, while they might seem implausible, could actually happen. But don't ask me to act them out to prove it. ☺
What is the last novel you read that you would recommend?
I would recommend
Trinity: Military War Dog
by Ronie Kendig. Her writing is superb. Her stories are action-filled, which I enjoy, immensely, and this is a great story that touches on some of the horrific things our men and women in the armed forces face as they defend us, things more of our citizens need to understand and appreciate.
Presidents send our soldiers into combat, often for good reasons, but it's the veterans and their families that must pay the consequences. In addition to all that, if you like dogs, you'll love
Trinity
.
What are you working on now?
I'm putting the finishing touches on two full-length novels. A political thriller which I'll say more about in a few weeks, and an espionage thriller where the tentacles of the Cold War reach into the present, endangering a young woman. I miss the Cold War espionage stories, so I sought to resurrect one of them. The way things are heating up between the West and Russia, the whole Cold-War scenario may soon be resurrected.
I've always loved espionage stories. Ludlum, Follett, Forsyth. Good stuff.
Where else can readers find you online?
Readers can find me on
my web site
,
Facebook
,
Goodreads
,
Amazon
, as well as
Twitter
, and Pinterest.
The book can be purchased via the following buttons:
Finally, what question would you like to ask my readers?
In 15 words or less, how would you describe the authors you know? Be nice, now. ☺
Thanks, Harry, for visiting with us and telling us about your novel. Readers, Harry has offered to give a signed copy of his book to the winner of our drawing on Monday, April 27.
To enter, leave a comment below in answer to Harry's question, above. "Please enter me" won't get you entered.
Leave your email address, in case you win, like so: trish[at]trishperry[dot]com.
Be sure to check out my interview with
Marian Merritt
, below. Leave an appropriate comment at the bottom of the post to enter the drawing for a free copy of the book.
Also, I'd love it if you'd connect with me on Facebook. Just click on my name at the right of today's post.
Annoying legal disclaimer: drawings void where prohibited; open only to U.S. residents; the odds of winning depend upon the number of participants. See full disclaimer
HERE
.