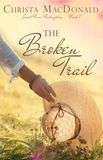 In a small town in the mountains of Maine Katherine Grant, a woman with everything but peace, falls in love with the town's police captain, but the brokenness of her soul that threatens to keep them apart.
Before we meet today's featured author, I want to announce that the winner of the free ecopy of
Christmas Snowe and Peppermint Cocoa
, by Joi Copeland, is:
von1janet@...
Congratulations! I'll email you for your snail-mail address, and we'll get your book right out to you.
I encourage readers to keep commenting and/or subscribe at right (above my list of books) in order to participate in future book give-aways! Subscribers are entered a second time when they comment.
And now let's visit with novelist
Christa MacDonald
, author of the contemporary Christian romance,
The Broken Trail
(Mountain Brook Ink, October 2016).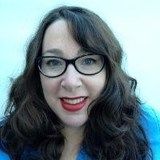 Christa MacDonald knew she wanted to write from almost the first moment she learned to read. After filling notebooks with what was probably very bad poetry, she decided to major in English and see if she could make a go of it.
While attending college in Massachusetts, eventually earning a BA in English and Sociology, Christa MacDonald fell in love with nearby Cape Ann and dumped her plans of moving out West with the rest of the cool kids and instead got busy with life.
After a series of jobs doing everything from counseling adults with developmental challenges to writing magazine abstracts, she ended up in the corporate world as an operations manager. Ten years, one husband, and three kids later she decided it was time to get back to writing. She signed up for the National Novel Writing Month (NaNoWriMo) and she hasn't stopped since.
Please tell us three random things we might not know about you.
-- I was a nomad as a kid. We lived in 14 different places before I was 5.
-- I love all things Disney.
-- Almost no one can beat me at the card game Blink. My daughter is probably the only one, so it must be a genetic skill.
Please tell us a bit more about the plot of The Broken Trail.
Katherine Grant takes the job at Sweet River Christian Academy hoping it will be a vacation from her high-powered career. With the school director on a power trip and evidence of shady dealings, there's nothing relaxing about it. Maybe it would be easier if she wasn't so distracted by Captain MacAlister, the local cop she can't get along with, yet can't get out of her head.
Mac doesn't need the kind of trouble he believes Katherine will bring. He's got enough to deal with from poachers to drug crime, but when he meets Katherine he's drawn in by her intelligence and strength, despite getting burned by her quick temper. When Katherine reveals her feelings Mac doesn't hesitate to respond. If only their scars, both seen and unseen, didn't threaten to tear them apart.
Two wary hearts must soften and two steel wills bend if they have any hope of making it down the broken trail to love.
What is it about Katherine that will make your readers care about her?
Katherine is keeping up appearances, wanting everyone to think she's calm, efficient, smart, and capable, but inside she's a bit of a mess. I think readers will see some of their own struggles in her journey.
I
f you were the casting director for the film version of your novel, who would play your lead roles?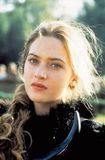 Kate Winslet for Katherine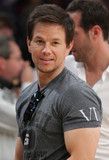 and Mark Wahlberg for Captain MacAlister.
Let's fantasize that your publisher is sending you to explore the setting of a new novel. Where are they sending you? Why that setting?
Scotland. I would love to write a cozy mystery about an American transplant in Scotland.
What is the last novel you read that you would recommend?
Actually the last novel I read was a re-read for me,
Anne of Green Gables
. It was like visiting an old friend. If readers haven't checked out that series by LM Montgomery, they should run out right now and pick them up!
What are you working on now?
Currently I'm finishing up the sequel to
The Broken Trail
and adding to the outline for the third book in the series.
Where else can readers find you online?
The Broken Trail
is my first novel, but if they'd like to check out my other work you can find it all at
www.christamacdonald.com
The book can be purchased online via the following buttons:
Finally, what question would you like to ask my readers?
When you pick up a contemporary romance what is it you're hoping to see in the story?
Thanks, Christa, for telling us about your novel. Readers, Christa has offered to give a free e-copy of her book to the winner of our drawing on Monday, October 24.
To enter, leave a comment below in answer to Christa's question, above. "Please enter me" won't get you entered.
The drawing is done by email, so leave your email address, like so: trish[at]trishperry[dot]com.
Also, I'd love it if you'd connect with me on Facebook. Just click on my name at the right of today's post.
Annoying legal disclaimer: drawings void where prohibited; open only to U.S. residents; the odds of winning depend upon the number of participants. See full disclaimer, as well as my Disclosure of Material Connection
HERE

.