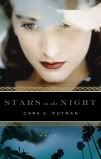 Step back in time to Hollywood during World War Two. Can Audra find her sister or will she end up chasing the killer?
Before we meet today's author, I want to announce that the winner of the drawing for
A Hopeful Heart
, by Kim Sawyer, is:
sherrinda@ . . .
Congratulations! I'll contact you today for your snail mail address, and we'll get your book to you right away.
I encourage readers to keep commenting and/or subscribe at right in order to participate in future book give-aways!
Now let's meet novelist
Cara Putman,
author of
Stars in the Night
(Summerside Press, July 2010).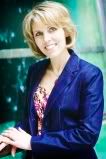 Since the time she could read Nancy Drew, Cara has wanted to write mysteries. In 2005 she attended a book signing at her local Christian bookstore. The rest, as they say, is history. There she met a fellow Indiana writer Colleen Coble. With prompting from her husband, Cara shared her dream with Colleen. Since those infamous words, Cara's been writing books. This year her 8th, 9th and 10th novels release, including
Stars in the Night
.
Cara Putman is an active member of ACFW and its conference committee. She served as the Publicity Officer for 2007-2008 and Membership Officer in 2009. She has also been the Indiana ACFW chapter president and currently serves as the Area Coordinator for Indiana.
Cara is an attorney, lecturer at a Big Ten university, active in women's ministry, and all around crazy woman. Crazy about God, her husband and her kids that is. She graduated with honors from the University of Nebraska-Lincoln (Go Huskers!) and George Mason Law School.
Please tell us five random things we might not know about you.
-- I love cats--always have. There's something about their sassy attitudes that attracts me.
-- I'm a Cornhusker through and through and nervous about my Huskers joining the Big Ten in a year.
-- I'm the oldest of four children.
-- My life tends to go in 8-10 year spurts: Georgia, Nebraska, Virginia and now Indiana.
-- My husband and I met at a Christian leadership camp for college students.
I have to say, this book cover is one of the prettiest I've ever seen. Please tell us a bit more about the plot of Stars in the Night.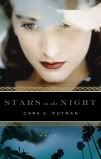 Stars in the Night
is a historical romantic suspense set in Hollywood during 1942.
When Audra Schaeffer's sister disappears in Hollywood, Audra flies there to find her, but has to identify her body instead. Determined to find the killer and bring him to justice, Audra takes a job with the second Hollywood Victory Caravan. Together with Robert Garfield and other stars, she crisscrosses the southern United States as the stars sell war bonds. When Robert's ex-wife and another woman are found dead on the train, Audra knows the deaths are tied to her sister's. Is the killer the man she's falling in love with? And can she identify the killer before he targets her?
What is it about your lead character that will make your readers care about her?
Audra Schaeffer is an independent woman who's taken on a man's job (attorney) at a time it wasn't accepted. But she puts her family about her desires. And she wonders if she can allow herself to fall in love with a man who couldn't possibly be interested in her. But even more, this story has a layer of God wooing her to Him and His truth--even though she's a Christian--that is so like the way God woos each of us.
Why will readers enjoy your novel?
It's set in Hollywood during World War Two. It has romance. There's plenty of suspense and a puzzle to solve. The action moves as the romance builds. And you've got the glamour and glitz of a special time.
If you were the casting director for the film version of your novel, who would play your lead roles?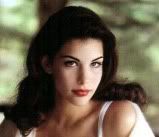 Let's see. For Audra, I would cast Liv Tylor.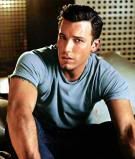 And for Robert, I envisioned a classic Hollywood star. For someone contemporary audiences would relate with maybe Ben Affleck.
What facet of the writing craft comes easiest to you? What do you struggle with?
Imagining scenes for the most part comes easily. Once I know the characters and the bones of the plot, I can write very quickly because I see the scenes as they happen. I remember reading about authors who said they saw their books play out like movies in their minds as they wrote, and couldn't imagine that happening. But now I realize, that is what happens as I write.
The harder part for me is often forcing myself to sit down and get to know all the pieces before I start writing. I often get so excited I can't wait to start. Invariably when I do that, I hit a point in the book where I don't know how to continue and have to sit down and do some of that work then.
What era would you like to write about (or what genre would you like to write in) that you haven't yet tackled?
I would love to write a series of World War II novels set in Europe. That would be a stretching challenge. I have the idea, but the timing's not write yet. Hopefully someday!
What is the last book you read that moved you?
I'm reading
Petra, City of Stone
by TL Higley right now--it will release later this year I think. But wow, it has a gripping theme of the spiritual struggles that go on around us and submitting our plans to God's. Other books that I've read in the last couple weeks that I thoroughly enjoyed were the
The Mailbox
by Marybeth Whalen and
They Almost Always Come Home
by Cynthia Ruchti. Both are debut novels that border on women's fiction. But I loved them.
What are you working on now?
I'm writing my second novel in the new Guidepost mystery series Patchwork Mysteries. It's a fun collaboration where six authors write the novels in the series with one main character who keeps finding mysteries related to quilts. A very fun project.
Where else can readers find you or your writing online?
At my website:
www.caraputman.com
and my blog which is on my website. Also facebook and twitter (there I'm c_putman).
The book is available for purchase online via the following buttons:
CBD.com
Thanks so much for having me, Trish.
Thanks, Cara, for visiting with us and telling us about your novel.
Readers, Cara has offered to give a copy of her book to the winner of our drawing on Monday, July 5.
To enter, leave a comment for Cara, below.
Leave your email address, in case you win, like so: trish[at]trishperry[dot]com.
Check out my interviews with

Carla Stewart

and

Margaret Brownley

, below, and leave a comment under their interviews to be entered in drawings for signed copies of their books.
Annoying legal disclaimer: drawings void where prohibited; open only to U.S. residents; the odds of winning depend upon the number of participants. See full disclaimer
HERE
.