When murder comes to call at a stately Victorian house, the town of Hidden Springs looks to Deputy Sheriff Michael Keane to solve the crime before anyone else dies.
Before we meet today's featured author, I want to announce that the winner of the free signed copy of
With Love, Wherever You Are
, by Dandi Mackall, is:
rosemcnana@...
Congratulations! I'll email you to get your snail mail address, and we'll get your book right out to you.
I encourage readers to keep commenting and/or subscribe at right (above my list of books) in order to participate in future book give-aways! Subscribers are entered a second time when they comment.
And now let's visit novelist
Ann Gabhart
, author of the cozy mystery,
Murder Is No Accident
(Revell Books, March 2017).
Ann H. Gabhart is the bestselling author of many novels, including
Angel Sister, Small Town Girl,
and
Love Comes Home
, the 2015 Selah Book of Year winner. She's also known for her Shaker novels and Heart of Hollyhill books.
Now, as A.H. Gabhart, she is writing the Hidden Springs Mysteries set in a small town much like the Kentucky town where she grew up.
Ann and her husband have three children and nine grandchildren and still enjoy country life on a farm near that small town. Ann likes to take walks with her dog, Oscar, to mull over new story ideas.
Please tell us one random thing we might not know about you.
I have nine wonderful grandchildren who like going on walking adventures with me out here on our farm, especially if I let them go hunt rocks and crawdads while wading in a nearby creek. The kids and I have carried enough fossil or shiny rocks to the house to start a rock garden. They leave the crawdads in the creek. Except once. Poor crawdad didn't live long in spite of my grandson carrying him home in creek water.
Aw, no pet crawdad.
Please tell us a bit more about the plot of Murder is No Accident.
The old Chandler place should be empty. The magnificent Victorian mansion is for sale, even if its elderly owner Miss Fonda doesn't realize it. But when real estate agent Geraldine Harper enters the house on a sunny October day, she's not alone. Minutes later, there is a body at the bottom of the steep steps leading to the tower room.
Deputy sheriff Michael Keane is called in. At first blush, it looks like the death was a tragic accident, but clues point to foul play. And when a second body is discovered, the race is on to find the culprit . . . before someone else dies.
If you like your small-town America sweet and quirky—with a dash of sinister—this is the whodunit book for you.
What is it about Michael that will make your readers care about him?
Michael has old-fashioned values but with modern tolerance for different lifestyles. He wants peace in his private life and hopes for happiness. He likes the freedom of not being the "boss" in the sheriff's office and wonders at his lack of ambition. He's sort of coasting along waiting for whatever happens next. He is easy-going, but when faced with a crisis knows how to take action. He loves his little town of Hidden Springs. It is part of his heritage since his ancestor founded the town. He has an Aunt Lindy who insists he must keep the Keane family going in Hidden Springs.
He'd like to be married with kids, but he's in love with a woman he can't imagine settling down with him in a small town like Hidden Springs while he can't imagine living in the big city with her. Readers want to know how that may eventually turn out.
If you were the casting director for the film version of your novel, who would play your lead roles?
This is always a difficult type of question for me since I don't watch much television or see many movies. I much prefer reading and imagining the heroes and heroines. But since you asked, I tried to match up my characters with an actor and actress via the internet.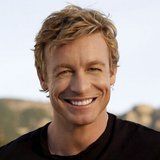 I picked Simon Baker for Michael Keane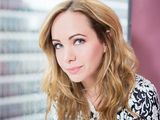 and Ksenia Solo for Alexandria Sheridan.
Emily Dickinson said this about writing: "A wounded deer leaps the highest." How do you interpret that, and do you agree?
I suppose she's saying the best writing comes from great intensity of feeling and pain. When death is near, the deer has one last leap for life. Perhaps that is meaningful to other writers, but I think I'm too practical to go down that road. It's good to feel your stories with all your creative might, to be with your characters through every struggle and joy, but then once that story is written, I'm ready to live on and write a new story.
What is the last novel you read that you would recommend?
So many books I could recommend, but a recent novel I read was
The Dog That Talked to God
by Jim Kraus. I'm a dog lover so when the title caught my eye, I decided to give the book a try.
The first person story is written from the viewpoint of a woman who struggles with her faith after a tragedy in her family. I found her story compelling and the dog talking to her fun. This book was an easy, entertaining read but with a strong message regarding faith.
What are you working on now?
I have gone back to my historical novel roots and have a book coming up next that is set in the Appalachian Mountains in the 1940's. The novel,
These Healing Hills
, will be about a nurse midwife with the Frontier Nursing Service and is scheduled for a September release. Then I'm working on another historical idea about what happens in a small Kentucky town after a cholera epidemic.
How fun to be branching out so much!
Where else can readers find you online?
My website,
www.annhgabhart.com
, has information about all my books and some about me too. You can also find both my blogs,
One Writer's Journal
and
Heart of Hollyhill,
there as well. I enjoy getting to know my readers on my
Facebook author page
.
I do occasionally tweet out this or that on Twitter with a user name of AnnHGabhart and I'm always adding pictures on Pinterest about stories I'm researching or simply pictures I like. Again just look for AnnHGabhart. You can access all these social media places from my website.
The book can be purchased online via the following button:
CBD
Finally, what question would you like to ask my readers?
What do you think makes a cozy mystery cozy? And do you like romance mixed with your mysteries?
Thanks, Ann, for telling us about your novel. Readers, Ann has offered to give a signed copy of her book to the winner of our drawing on Monday, March 27.
To enter, leave a comment below in answer to Ann's question, above. "Please enter me" won't get you entered.
The drawing is done by email, so leave your email address, like so: trish[at]trishperry[dot]com.
Also, I'd love it if you'd connect with me on Facebook. Just click on my name at the right of today's post.
Annoying legal disclaimer: drawings void where prohibited; open only to U.S. residents; the odds of winning depend upon the number of participants. See full disclaimer, as well as my Disclosure of Material Connection
HERE