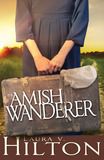 Bethany is so desperate to get out of town she's willing to do almost anything.
Before we meet today's featured author, I want to announce that the winner of the free signed copy of
Perilous Homecoming
, by Sarah Varland, is:
teamob4@...
Congratulations! I'll email you to get your snail mail address, and we'll get your book right out to you.
I encourage readers to keep commenting and/or subscribe at right (above my list of books) in order to participate in future book give-aways! Subscribers are entered a second time when they comment.
And now let's revisit novelist
Laura Hilton
, author of the contemporary Amish romance,
The Amish Wanderer
(Whitaker House, February 2017).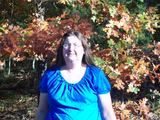 Laura V. Hilton is an award-winning, sought-after author with almost twenty Amish, contemporary, and historical romances. When she's not writing, she reviews books for her blogs, and writes devotionals for blog posts for Seriously Write and Putting on the New.
Laura and her pastor-husband have five children and a hyper dog named Skye and currently live in Arkansas. One son is in the U.S. Coast Guard. Laura is a pastor's wife, and homeschools her two youngest children.
When she's not writing, Laura enjoys reading, and visiting lighthouses and waterfalls. Her favorite season is winter, and her favorite holiday is Christmas.
Please tell us one random thing we might not know about you.
I like iced coffee.
Please tell us a bit more about the plot of The Amish Wanderer.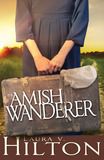 Bethany Weiss has been fascinated by Silas Beiler since he spent a couple of years in Jamesport, Missouri, before he and his family moved to another Amish community. They hadn't kept in touch, but she hasn't forgotten the friendly young man who brought her lemonade and took her home once from a Singing years ago. When she finds a man sleeping in her family's barn, like Jesus sleeping in the hay, she is stunned to recognize Silas. He's left the Amish and is backpacking across the country. She talks him into staying, at least until after Christmas.
Silas' family has never been happy living in one area for long, and their vagabond ways are wearing on him. He's lived in Amish communities all over the nation, moving whenever his daed became disgruntled with the leaders, and he's looking for some sense of stability. His intentions are to make it back to Pennsylvania and stay with his Englisch onkle and his family—and pursue an education. Will Bethany be the one to bring Silas in from the cold? Or will he continue on his way to his extended family and become Englisch?
What is it about your lead characters that will make your readers care about them?
They are real, with real pain and struggles.
What fictional character would you like to meet, if that were possible?
Anne of Green Gables. Or Marilla.
What is the last novel you read that you would recommend?
I just finished
Fatal Frost
by Nancy Mehl. Very edge of your seat suspense. I had to keep reading and it scared me so bad I couldn't sleep. Seriously rare that happens.
What are you working on now?
An Amish novella called
The Kissing Bridge
.
Where else can readers find you online?
Author Amazon page
Visit my blogs:
lighthouse-academy
and
lauravhilton.blogspot.com
twitter: @Laura_V_Hilton
Facebook
Pinterest
The book can be purchased online via the following button:
CBD
Finally, what question would you like to ask my readers?

Valentine's Day is over but how did you celebrate? How would you have to celebrate?
Thanks, Laura, for telling us about your novel. Readers, Laura has offered to give a signed copy of her book to the winner of our drawing on Monday, February 27.
To enter, leave a comment below in answer to Laura's question, above. "Please enter me" won't get you entered.
The drawing is done by email, so leave your email address, like so: trish[at]trishperry[dot]com.
Also, I'd love it if you'd connect with me on Facebook. Just click on my name at the right of today's post.
Annoying legal disclaimer: drawings void where prohibited; open only to U.S. residents; the odds of winning depend upon the number of participants. See full disclaimer, as well as my Disclosure of Material Connection
HERE