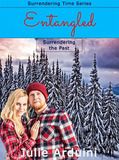 A single mom creates a lot of entanglements when she struggles to accept a gift that changes her career path.
Before we meet today's featured author, I want to announce that the winner of the free signed copy of
The Silent Songbird
, by Melanie Dickerson, is:
momrain@...
Congratulations! I'll email you to get your snail mail address, and we'll get your book right out to you. I encourage readers to keep commenting and/or subscribe at right (above my list of books) in order to participate in future book give-aways! Subscribers are entered a second time when they comment.
And now let's meet novelist
Julie Arduini
, author of the contemporary romance,
Entangled
(Surrendered Scribe Media, 2016).
Julie Arduini loves to encourage readers to surrender the good, the bad, and---maybe one day---the chocolate. She's the author of the re-release,
Entrusted: Surrendering the Present
, as well as the sequel,
Entangled: Surrendering the Past
.
She also shared her story in the infertility devotional,
A Walk in the Valley
. She blogs every other Wednesday for Christians Read.
She resides in Ohio with her husband and two children.
Please tell us three random things we might not know about you.
---I was born on Good Friday with tornado warnings.
---I used to live 7 miles from the Watkins Glen NASCAR racetrack.
---I was sent to the principal in the 6th grade for reading ahead of the teacher.
I love that last one--good for you, hungry little 6th grader. And shame on that buzz-killing teacher!
Please tell us a bit more about the plot of Entangled.
Carla Rowling has been given the means to leave her job as mountain sheriff and pursue her dream, to become a stylist. The gift is so generous that she struggles because she feels unworthy. Carla can't forgive herself for getting pregnant in high school.
Her issues cause her to make choices that affect everyone---her teen son, her high school sweetheart who is back in town, and her boyfriend, Will.
Can she surrender the past and live tangle free, or will she burn her options worse than a bad perm?
What is it about Carla that will make your readers care about her?
I believe they will have compassion for her unwillingness to forgive herself for the way she became a mom, as a teenager, but applaud her for how invested she is in caring for her son. I've heard from single moms who explained that they could relate to Carla---her fears, regrets, and choices.
If you were the casting director for the film version of your novel, who would play your lead roles?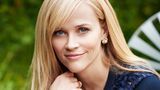 I think Reese Witherspoon would play Carla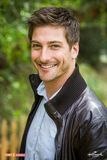 and Daniel Lissing (
When Calls the Heart
on Hallmark) would play Will.
Who would you say is one of your favorite mainstream author?
Mainstream to me are the authors that I admire in Christian fiction. Kristin Billerbeck is a favorite. She showed me through her Ashley Stockingdale series that sassy heroines can carry a story, and that gave me the confidence to write
Entrusted
, book one featuring Carla's best friend, Jenna.
What is the last novel you read that you would recommend?
Wild Montana Skies
by Susan May Warren. Her writing always sucks me in and puts me right in the scene. The chemistry between the characters was palpable and the conflict kept me turning the pages.
What are you working on now?
Book 3 in the Surrendering Time series,
Engaged: Surrendering the Future
. Trish Maxwell is back in Speculator Falls after a failed career in New York City. She has egg on her face, a lot of angry people she has to answer to, and a hunger to know what's next in her life, especially after she meets paramedic Wayne Peterson.
Where else can readers find you online?
I'd love for them to find me at
juliearduini.com
and enjoy the free resources I have available on my left sidebar. I also am available for a follow on Amazon and Goodreads, and throughout social media, including Snapchat, @JulieArduini. I love to connect, so please find me and say hello.
The book can be purchased online via the following button:
Finally, what question would you like to ask my readers?
I'm wrapping up a series and am ready to plot another. What surrender issues would you like to read about? So far I've worked with surrendering fear, loss and change (
Entrusted
), regret (
Entangled
), and goals and dreams versus God's plan (
Engaged
).
Thanks, Julie, for telling us about your novel. Readers, Julie has offered to give a signed copy of her book to the winner of our drawing on Monday, December 5.
To enter, leave a comment below in answer to Julie's question, above. "Please enter me" won't get you entered.
The drawing is done by email, so leave your email address, like so: trish[at]trishperry[dot]com.
Also, I'd love it if you'd connect with me on Facebook. Just click on my name at the right of today's post.
Annoying legal disclaimer: drawings void where prohibited; open only to U.S. residents; the odds of winning depend upon the number of participants. See full disclaimer, as well as my Disclosure of Material Connection
HERE

.