Amish girl and Englisch boy fall in love and do everything they can to deny it.
Today we're visiting with novelist
Leslie Gould
, author of
Amish Sweethearts
(Bethany House, February 2016), her Amish romance with a contemporary twist.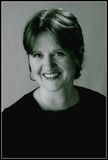 Leslie Gould is the #1 bestselling and Christy Award winning author of twenty-two novels. She has a MFA in creative writing from Portland State University and teaches writing at Warner Pacific College.
Leslie enjoys traveling, hiking, and church history. She and her husband, Peter, are the revolving-door parents of four children and three cats.
Please tell us three random things we might not know about you.
-- I had two of my babies at home (planned!) and love the field of midwifery.
-- Even though I only write fiction (no non-fiction books), I teach composition and argument on the college level. Surprisingly, argument and fiction have a lot in common.
--I was a military wife for 30 years. (My husband retired from the Army Reserve last summer.)
Please tell us a bit more about the plot of Amish Sweethearts.
Zane Beck and his Amish neighbor Lila Lehman have been best of friends since childhood. But just as Zane gathers the courage to discover if their friendship could develop into something more, her controlling father arranges for her to be courted by their bishop's son. Zane, heartbroken, joins the Army, running away from his shattered dreams.
The passing of time and the distance between Zane and Lila hasn't been enough to halt their--now completely hidden--feelings for each other. Any hope for their love grows even more impossible though as Zane's service takes a dangerous turn when he's deployed to Afghanistan. Being on the frontline, confronted with the hard choices of war, has him questioning everything, including whether he can continue to serve or not.
But all choices have consequences, and with Lila preparing to marry another, these one-time sweethearts struggle to shed the expectations of others to find a life together that they both still long for.
What is it about Lila that will make your readers care about her?
Lila aims to please others—her father, the bishop, and her community—until she realizes how deceptive she's become. Once she desires to be honest with herself and others, she faces even more difficulties but finally begins to experience what it means to live authentically.
If you were the casting director for the film version of your novel, who would play your lead roles?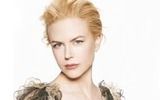 A young Nicole Kidman would play Lila,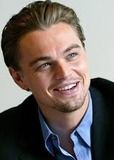 and a young Leonardo DiCaprio would play Zane. ☺
Who is one of your favorite fictional characters?
Jane Eyre
, because she's honest, humble, and courageous. One of my favorite lines in all of literature is Jane's line: "Reader, I married him." Jane has a moral compass that guides her through both life and love, giving her a very believable "approach" the way she lives her life.
What is the last novel you read that you would recommend?
The Light Between Oceans
by M.L. Steadman. I read it last year and then recently reread it for one of my book groups. It's a riveting story with themes of light, love, sacrifice, and truth, all set in Australia after World War I. Each character's motivation clearly defines their actions. I get so much out of reading a story a second time, as far as learning how the author "did it." It's a gripping story that's been made into a movie (with a September 2016 release).
I loved that book! I actually listened to it on CD while commuting to work. The narrator was, unfortunately, a hipster mumbler, but once I got used to that, I was sucked deeply into the characters' world. I join you in recommending the book--everyone should read it before the movie comes out!
What are you working on now?
I'm finishing up
Amish Weddings
, the sequel to
Amish Sweethearts
and the last novel in my Neighbors of Lancaster County series. It's going to be tough to say goodbye to these characters!
Where else can readers find you online?
www.lesligould.com
Facebook
Twitter
Pinterest
The book can be purchased online via the following buttons:
CBD
Finally, what question would you like to ask my readers?
What's your favorite way to follow an author on social media? Facebook, Twitter, Pinterest, Instagram, or something else? Why?
Thanks, Leslie, for visiting with us and telling us about your novel.

Readers, Leslie has offered to give an signed copy of her book to the winner of our drawing on Monday, March 7.
To enter, leave a comment below in answer to Leslie's question, above. "Please enter me" won't get you entered.
The drawing is done by email, so leave your email address, like so: trish[at]trishperry[dot]com.
Also, I'd love it if you'd connect with me on Facebook. Just click on my name at the right of today's post.
Annoying legal disclaimer: drawings void where prohibited; open only to U.S. residents; the odds of winning depend upon the number of participants. See full disclaimer, as well as my Disclosure of Material Connection
HERE

.