Will he save her inheritance . . . or steal it?
Before we visit today's author, I want to announce that the winner of the signed copy of
Stealing Jake
, by Pam Hillman, is:
scaramouche9999@ . . .
Congratulations! I'll email you today to get your mailing address, and we'll get your book to you right away.
I encourage readers to keep commenting and/or subscribe at right (above my list of books) in order to participate in future book give-aways! Subscribers are entered a second time when they comment.
And now let's chat with novelist
Maureen Lang
, author of Inspirational historical romance,
The Cranbury Papermaker
(591 Press, March 2015).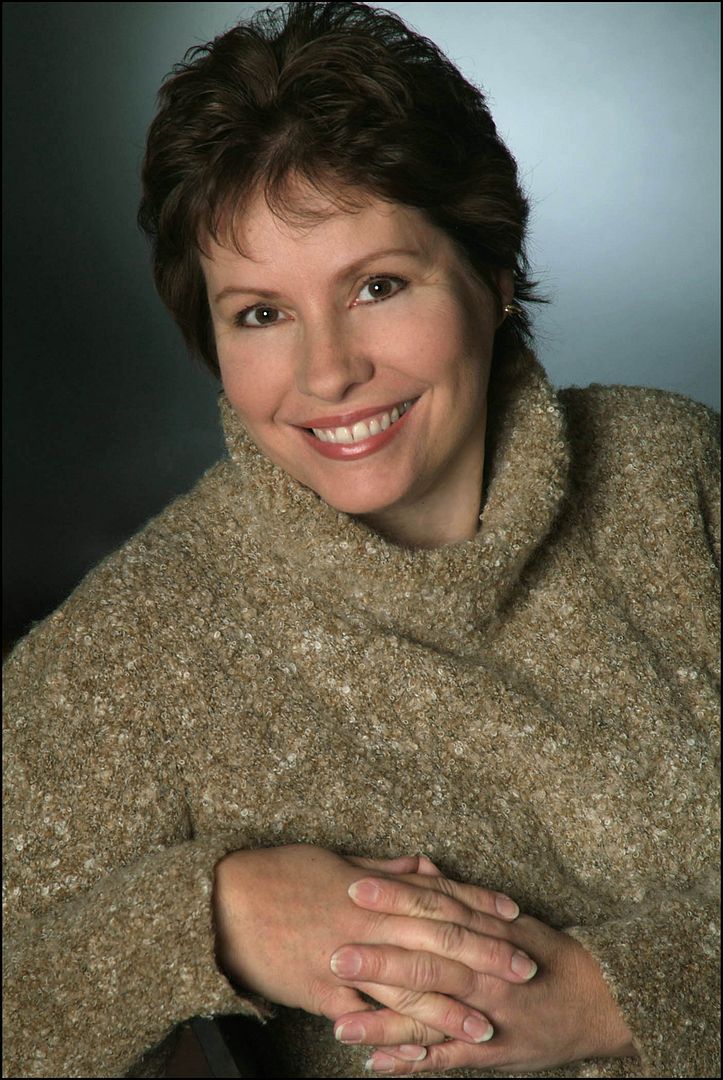 Maureen Lang writes stories of history and romance and is the author of fifteen novels and three novellas. An avid reader since childhood, she figured out at a young age how to write what she feels like reading. Her work has won a Holt Medallion, a Selah Award and FHL's Inspirational Reader's Choice Contest, as well as finaling in a variety of other contests, including the Christy, Carol and Rita.
Please tell us a few random things we might not know about you.
--I chose to name my new publishing business 591 Press, after the number on the armband my father wore during his 3½ years of captivity in a Japanese prison camp during World War Two.
--I don't like coffee, but I enjoy a chai tea latte every day.
--Although I never watched the sitcom
Frasier
when it originally aired, I discovered it in reruns and have since seen every episode multiple times.
--
The Cranbury Papermaker
is Indie Published (my first!), printed under my own company 591 Press.
Please tell us a bit more about the plot of The Cranbury Papermaker.
Arianne Casterton is still mourning the death of her beloved father when the papermaking business he left to her is in danger of being taken over by an unexpected co-heir, Jonas Prestwich. Jonas's resentment of her father's memory is impossible to understand or tolerate, but when he suggests changing the way Arianne makes paper to gain a bigger market she wants to shut him out of their so-called partnership. If only she could shut him out of her heart . . .
What is it about Arianne that will make your readers care about her?
Arianne is full of faith. Not only in God, but in the memory and work her father left behind. She's devoted herself to carrying on his legacy of papermaking, continuing in the meticulous way he tutored her, as he was tutored by the generation before him. Papermaking is what Castertons do, and she has no intention of failing. Jonas's resentment of God and her father challenge Arianne's faith in both, but her faith is stronger than even she realized.
If you were the casting director for the film version of your novel, who would play your lead roles?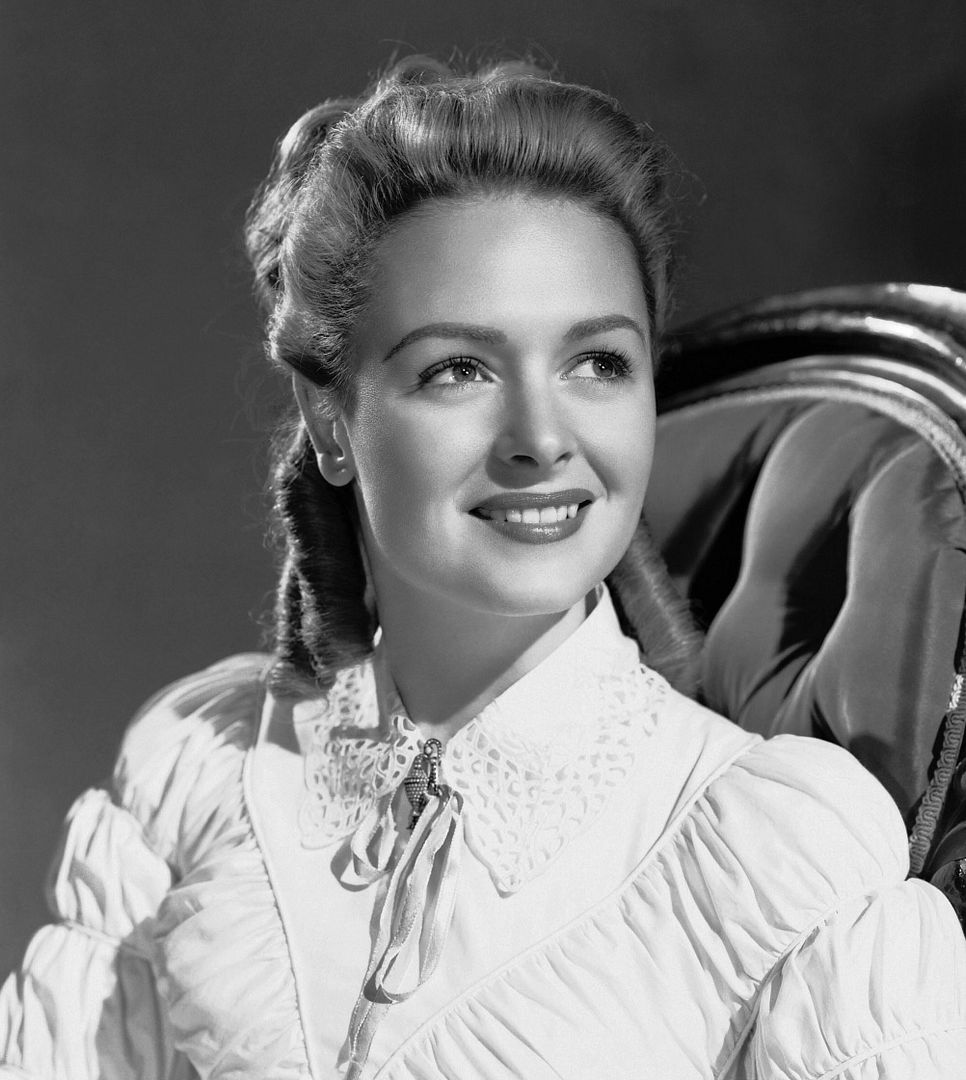 Okay, this is not only going to date me, but will likely make people wonder if all I watch on TV is reruns. But honestly, I think Donna Reed would be perfect as Arianne. She's beautiful, of course, but there was a sort of innocent yet quiet determination about her that fits my character. I think that's what drew me to choose the model for my cover. Somehow she reminded me of Donna Reed!
And for Jonas, perhaps Jim Caviezel would be a good fit. This is probably a strange idea considering Caviezel played the role of Christ and my Jonas has a huge struggle with his faith, but there is a sort of underlying strength about him that I think perfectly fits the role for Jonas.
Who is one of your favorite fictional characters?
Whatever book I'm currently enjoying stays my favorite until the next book I enjoy! So right now my favorite is Jacky Faber, from the
Bloody Jack
series. She presents a great blend of fear and courage, stupidity and brilliance, greed and generosity.
What is the last novel you read that you would recommend?
Speaking of the
Bloody Jack
series . . . warning, though, this is a secular series with some rather colorful sailor's lingo. However, this girl who sneaks aboard pretending to be a cabin boy is one of the best drawn characters I've met in some time, and her adventures are epic!
I often give that warning with books I recommend, Maureen. I would never want anyone to be offended, but there are some amazing mainstream novels out there that definitely would not be published by the Inspirational publishing houses.
What are you working on now?
My second Indie title will release this fall, which I'm hoping to market in September. It's my latest Christian historical romance, titled
The Matchmakers Match
.
Mara Madison has been traveling the world, evading her family and the faith she knew as a child. But she can't escape God's pursuing love, and ultimately surrenders her future to God. To prove her faith is finally sincere, if only to herself if not to others, she must first return to face the sister she never got along with.
Mara is convinced faith means nothing without love. Because of her independent past, she's vowed to make up for her selfish ways and remain unmarried so nothing will distract her from complete devotion to God.
Little did she know she and her sister would be competing once again, this time as matchmakers. Her sister is convinced Mara is perfect for her husband's business partner, but Mara quickly realizes the family governess is already in love with the man. So both endeavor to match the man, with the governess as Mara's choice and Mara herself as her sister's. However, when Mara dreams of marrying the man she's trying so hard to match to another, she soon realizes this is one competition with her sister she hopes to lose.
Where else can readers find you online?
www.maureenlang.com
The book can be purchased online via the following buttons and links:
Finally, what question would you like to ask my readers?
Are you a peeker? Do you peek at the end of a book before you've read that far?
OR:
If you're a reader of Christian fiction, do you prefer your heroes and heroines to have faith from the very beginning of the story, or to have a (sometimes rocky) journey toward faith at the end?
Both of those questions are interesting. Readers, if you want to answer both, I'll enter your name an extra time in the book drawing (which could mean three entries for you, if you're a subscriber).
Thanks, Maureen, for visiting with us and telling us about your novel.
Readers, Maureen has offered to give a signed copy of her book to the winner of our drawing on Monday, September 7.
To enter, leave a comment below in answer to Maureen's question, above. "Please enter me" won't get you entered.
Leave your email address, in case you win, like so: trish[at]trishperry[dot]com.
Also, I'd love it if you'd connect with me on Facebook. Just click on my name at the right of today's post.
Annoying legal disclaimer: drawings void where prohibited; open only to U.S. residents; the odds of winning depend upon the number of participants. See full disclaimer
HERE

.