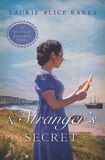 As a grieving young widow, Morwenna wants only a quiet life for herself and her son. Until a man washes ashore, entangling her in a web of mystery that could threaten all she holds dear.
Before we visit today's author, I want to announce that the winner of the signed copy of
The Vigil
, by Marian Merritt, is:
linderellar@ . . .
and the winner of the signed copy of
Triple Threat
, by Harry Wegley, is:
mauback55@ . . .
Congratulations! I'll email you today to get your mailing address, and we'll get your book to you right away.
I encourage readers to keep commenting and/or subscribe at right (above my list of books) in order to participate in future book give-aways! Subscribers are entered a second time when they comment.
And now let's revisit with novelist
Laurie Alice Eakes
, author of
A Stranger's Secret
(Zondervan/Harper Collins Publishing, April 2015).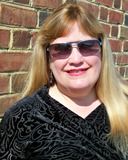 "Eakes has a charming way of making her novels come to life without being over the top," writes
Romantic Times
of bestselling, award-winning author Laurie Alice Eakes.
Since she lay in bed as a child telling herself stories, she has fulfilled her dream of becoming a published author, with a degree in English and French from Asbury University and a master's degree in writing fiction from Seton Hill University contributing to her career path. Now she has nearly two dozen books in print.
After enough moves in the past five years to make U-Haul's stock rise, she now lives in Houston, Texas, where she and her husband are exploring their new neighborhood. Although they haven't been blessed with children--yet--they have sundry lovable dogs and cats. If the carpet is relatively free of animal fur, then she is either frustrated with the current manuscript, or brainstorming another, the only two times she genuinely enjoys housework.
Please tell us three random things we might not know about you.
-- I once rode on an elephant.
-- I am so claustrophobic that I get sick to my stomach just reading about characters being tied and/or locked in a small space.
-- I am such a crazy cat lady, I once had a cat I told to go bring the dog home—and she did. (I lived on a mountain)
Please tell us a bit more about the plot of A Stranger's Secret.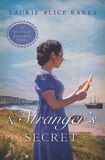 Lady Morwenna Trelawny Penvenan indulged in her fair share of dalliances in her youth, but now that she's the widowed mother to the heir of the Penvenan title, she's desperate to polish her reputation. When she's accused of deliberately luring ships to crash on the rocks to steal the cargo, Morwenna begins an investigation to uncover the real culprits and stumbles across an unconscious man lying in the sea's foam—a man wearing a medallion with the Trelawny crest around his neck.
The medallion is a mystery to David Chastain, a boat builder from Somerset. On a quest to discover the mystery surrounding his father, all David knows is that his father was found dead in Cornwall with the medallion in his possession after lying and stealing his family's money. And he knows the widow who rescued him is impossibly beautiful—and likely the siren who caused the shipwreck in the first place—as well as the hand behind whoever is trying to murder David.
As Morwenna nurses David back to health and tries to learn how he landed on her beach, suspicion and pride keep their growing attraction at bay. But can they join together to save Morwenna's name and estate and David's life—and acknowledge the love they are both trying to deny?
What is it about Morwenna that will make your readers care about her?
Morwenna is a single mom, widowed through tragic circumstances, who is determined to regain her son's inheritance by her own wits and skill. She has too much pride for her own good, and a whole lot of anger and guilt—some of it justified. In other words, she has feelings most of us have experienced at least one time in our lives. She wants to prove she's a different person than she was in the past.
Most of us authors have experienced this: what unplanned facet of a story or character developed during your writing of a novel?
Morwenna—pronounced like More-wenna—was quite well developed in my head because of her role in
A Lady's Honor
. But David wasn't so clear to me. What I realized about him was his strength. Not just physical. He's a boat builder after all, so that's a given, but his strength of character and self-confidence even as a lowly artisan in the home of very wealthy gentry in nineteenth century England, where class mattered a whole lot.
What is the last novel you read that you would recommend?
The Ransom
by Marylu Tyndale. It's a continuation of her original pirate series, which makes it worth reading all on its own, and, being indy, gives her a lot of freedom to write her heart into the story, with the maturity of her craft all her previous books has brought her. Then the story is just wonderful, sensitive, swashbuckling intrigue. Who can resist a dauntless heroine, a pirate, and orphans?
What are you working on now?
I just finished my first contemporary novel.
The Mountain Midwife
is a spinoff of my historical midwife series. The heroine, Ashley, is a descendant of Griff and Esther in
Choices of the Heart
. She's a certified nurse-midwife with a thriving practice in the Appalachian mountains, but thinks she needs more, like a medical degree, to be fully useful. And yet she is tied to the people and the land and the interpersonal relationships being a midwife engenders. Then a male shows up needing information her position as a midwife can provide about someone local and things begin to happen. I can talk all day about
The Mountain Midwife,
so will stop there.
Where else can readers find you online?
On Twitter. My handle is @LaurieAEakes
On Facebook under Laurie Alice Eakes
My web site:
www.lauriealiceeakes.com
The book can be purchased via the following buttons:
Finally, what question would you like to ask my readers?
Do you like to try new authors, or do you prefer your old favorites?
Thanks, Laurie Alice, for visiting with us and telling us about your novel. Readers, Laurie Alice has offered to give a signed copy of her book to the winner of our drawing on Monday, May 4.
To enter, leave a comment below in answer to Laurie Alice's question, above. "Please enter me" won't get you entered.
Leave your email address, in case you win, like so: trish[at]trishperry[dot]com.
Also, I'd love it if you'd connect with me on Facebook. Just click on my name at the right of today's post.
Annoying legal disclaimer: drawings void where prohibited; open only to U.S. residents; the odds of winning depend upon the number of participants. See full disclaimer
HERE
.