A small town too proud of its virtues has to deal with its first murder.
Before we visit today's author, I want to announce that the winner of the signed copy of
A Horse for Kate
, by Miralee Ferrell, is:
robbyefaye@ . . .
and the winner of the signed copy of
Dreams of Caladria
, by Joseph Bentz, is:
nicehomesniceparks@ . . .
Congratulations! I'll email you today to get your mailing address, and we'll get your book to you right away.
I encourage readers to keep commenting and/or subscribe at right (above my list of books) in order to participate in future book give-aways! Subscribers are entered a second time when they comment.
And now let's revisit with novelist
Donn Taylor,
author of
Lightning on a Quiet Night
(Lighthouse Publishing of the Carolinas, November 2014).
Donn Taylor is a novelist and poet of varied career. He led an Infantry rifle platoon in the Korean War, served with Army aviation in Vietnam, and worked with air reconnaissance in Europe and Asia. Afterwards, he earned a PhD in English literature (Renaissance) and for eighteen years taught literature at two liberal arts colleges. He was chosen by faculty as "Scholar of the Year" at one and by students as "Professor of the Year" at the other.
His poetry is collected in his book
Dust and Diamond: Poems of Earth and Beyond
. In addition to his historical novel
Lightning on a Quiet Night
, he has published two suspense novels and a light-hearted mystery. He is a frequent speaker at writers' conferences and groups.
He lives near Houston, TX, where he continues to write fiction and poetry, as well as essays on writing, ethical issues, and U.S. foreign policy.
Please tell us three random things we might not know about you.
-- I was born two days before the planet Pluto was discovered. (They would never have found it without me?) Some astronomers now say Pluto isn't a planet, but they're wrong. If it hadn't been a planet I wouldn't have helped them discover it.
-- Some years ago, Mildred and I rented a Piper Pacer at Toule Rosiere AFB in France and flew it to Copenhagen for a vacation. She proved to be an excellent navigator. We watched a Danish-language movie and for two hours we didn't understand anything but the shooting and kissing.
--Mildred and I were married sixty-one years, seven months, and four days before the Lord promoted her to join the heavenly choir.
So many people know of your great love and respect for Mildred, Donn. You had a beautiful marriage. My sincere condolences for your loss.
Please tell us a bit more about the plot of Lightning on a Quiet Night.
In the years following World War II, a town too proud of its own virtues has to deal with its first murder.
Despite the implications of this crime, the town of Beneficent, MS, population 479, tries desperately to hold onto its vain self-image. The young veteran Jack Davis holds that idyllic vision of the town and tries to share it with Lisa Kemper, newly arrived from Indiana. But she is repelled by everything in town.
While the sheriff tries to find the murderer, Jack and Lisa's contentious courtship reveals the town's strange combination of astute perceptions and surprising blind spots. Then they stumble onto shocking discoveries about the true nature of the town.
The question then is where these discoveries will lead: To the town's repentance? Or to denial and continuation in vanity? And what will its actions mean to Jack and Lisa?
What is it about your lead characters that will make your readers care about them?
There actually are two leads: First is Jack Davis (note the ordinary name). His endearing qualities are loyalty to friends, sincerity, and devotion to truth no matter how much it hurts. He is modest and never showy. He appears to be completely ordinary, but he always comes through in the clutch.
The second is Lisa Kemper, transplanted for a year from Indiana to Mississippi. She begins by despising her new home, but her open-mindedness enables her to adapt. Her loyalty to her father is endearing, as is her courage and poise when in danger for her life.
If you were the casting director for the film version of your novel, who would play your lead roles?
I'm showing my age on this one. To play Jack Davis I would choose Alan Ladd (at his age when he played Shane).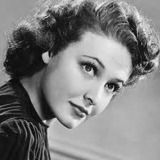 For Lisa Kemper, I would choose Laraine Day (at the age when she played in
Mr. Lucky
).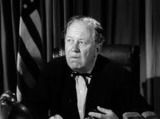 For Sheriff Clayburn Rainwater I would choose either Edgar Buchanan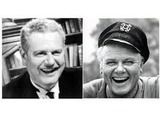 or Alan Hale (Jr. or Sr.).
I had no idea the Skipper was the son of that actor! You've taught me something new. And I love when people choose classic actors in answer to this question.
What have you learned about yourself as a result of your writing career?
I think the main thing I've learned is that everything is going to take at least twice long as I think it will, and often three times as long.
What is the last novel you read that you would recommend?
Actually, I can't choose between two because both are outstanding. First is Susan Sleeman's
Web of Deceit
. It is a beautifully developed contemporary suspense novel with an unusual depth of research behind it, tightening suspense with each chapter in a direct line to a thrilling conclusion.
The other is Mel Starr's
The Abbot's Agreement
. I've never read anything quite like it. It centers on the murder of a novice outside a monastery in A.D. 1368. The author's research, style, and tone convey a convincing sense of the age, the society, and the values of its citizens.
What are you working on now?
A lot of time has gone into publicizing
Lightning on a Quiet Night
. In writing, I've completed a sequel to my light-hearted mystery
Rhapsody in Red
and begun a second sequel.
Where else can readers find you online?
I post something every day at
Facebook
, usually funny but often philosophical or scriptural.
Other places are
www.donntaylor.com
donntaylor.blogspot.com
Facebook Author Page
Twitter
The book can be purchased in fine book stores and online via the following buttons:
Finally, what question would you like to ask my readers?
What do you think keeps people from reading good poetry? No, not the stuff coming out of the graduate schools. I said good poetry like Robert Frost used to write.
Thanks, Donn, for visiting with us and telling us about your novel. Readers, Donn has offered to give a signed copy of his book to the winner of our drawing on Monday, April 6.
To enter, leave a comment below in answer to Donn's question, above. "Please enter me" won't get you entered.
Leave your email address, in case you win, like so: trish[at]trishperry[dot]com.
Also, I'd love it if you'd connect with me on Facebook. Just click on my name at the right of today's post.
Annoying legal disclaimer: drawings void where prohibited; open only to U.S. residents; the odds of winning depend upon the number of participants. See full disclaimer
HERE
.