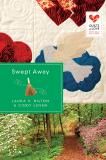 Sara Jane has no interest in falling in love with nor even tolerating Andrew, but Grandma Sari has other plans.
Before we visit today's author, I want to announce that the winner of the signed copy of
A Christmas Gift
, by Kathi Macias, is:
rackylemaire@ . . .
Congratulations! I'll email you today to get your mailing address, and we'll get your book to you right away.
I encourage readers to keep commenting and/or subscribe at right (above my list of books) in order to participate in future book give-aways! Subscribers are entered a second time when they comment.
And now let's chat with novelist
Cindy Loven
, co-author (with Laura Hilton) of
Swept Away, Quilts of Love Series
(Abingdon Press, November 2014.
Cindy Loven, an avid reader all her life, is seeing her dreams fulfilled, with the publication of her first novel,
Swept Away, Quilts of Love.
She co-authored this novel with Laura V. Hilton.
Born and raised in Arkansas, Cindy loves her home state and is happy to live there with her husband of nearly twenty-nine years and her adult son. She and her family are very active in their local church, serving in many volunteer positions.
Her family is very serious about informing parents about the dangers of the choking game, after loosing their youngest son to this dreadful 'game' in 2009.
When not busy with church or her job as a "pr gal" for another author, you can find Cindy in her craft room, sewing, crocheting or making cards.
Please tell us three random things we might not know about you.
--I have traveled and lived in 7 states, I have moved over 30 times in my married life. And no, we are NOT on the lam, LOL. We traveled for my husband's work.
– I come from a long line of preachers, my husband is a minister, my daddy, my grandfather and I have 5 uncles and several cousins who are all pastors/ministers.
--I hated English classes in high school, I loved science.
Interesting that you became a writer, then, Cindy!
Please tell us a bit more about the plot of Swept Away.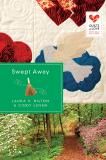 Sara Jane Morgan is trying to balance teaching with caring for her grandmother who doesn't want to be cared for. When school lets out for the summer, the plans are for Grandma to teach Sara Jane to quilt as they finish up the Appalachian Ballad quilt Grandma started as a teenager. But things don't always go as planned.
Andrew Stevenson is hiding from his past—and his future. He works as a handyman to pay the bills, but also as an artisan, designing homemade brooms. When Sara Jane's grandmother hires him to renovate her home, sparks fly between him and his new employer's granddaughter. It doesn't take Sara Jane long to see Drew isn't what he seems. Questions arise, and she starts online researching him. What she discovers could change her life—and her heart—forever.
What is it about Andrew that will make your readers care about him?
He is a very deep and caring young man, suffering greatly from the loss of his sister, he is afraid to love anyone, even himself.
If you were the casting director for the film version of your novel, who would play your lead roles?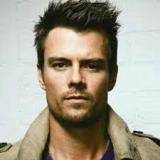 Josh Duhamel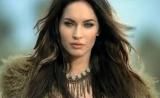 and Megan Fox.
How much prep work do you usually do before you actually start writing your books?
This book was co-authored, and I was the muse, so I did lots of research about the area of our setting, and about quilts. I love quilts and quilting, so the Appalachian tradition of ballad quilts grabbed my attention. For my children's stories it is a bit different. Usually I come up with an idea, then start playing around with plots etc. Sometimes though I just develop a character and start writing and see what happens.
What is the last novel you read that you would recommend?
This is always a hard question for me, I read lots of books, and I usually like all of them and recommend them. I have favorites of course. The last one I read that I would recommend is
Found
by Shelley Shepherd Gray, this book is from 2012 and it is a book I read that I didn't have to review. I enjoy mysteries and this was a good one. I always recommend good clean books to my friends, because sometimes they just are hard to find.
What are you working on now?
I am finishing up a children's story about a turtle named Trevor, I am actually in the final stages of this story, editing and working with an artist on the illustrations. And at this time when I am filling out the interview, I am also planning and thinking about NaNoWriMo for November.
Ah, so now that November is nearly over, you'll have to tell us in the comments section about how you did!
Where else can readers find you online?
Facebook
Twitter handle: @cndloven
Blog
Pinterest
Amazon Page
The book can be purchased in fine book stores and online via the following buttons:
CBD.com
Finally, what question would you like to ask my readers?
What would or what will you do to help keep good Christian fiction books available in public libraries?
Thanks, Cindy, for visiting with us and telling us about your novel. Readers, Cindy has offered to give a signed copy of her book to the winner of our drawing on Monday, December 1.
To enter, leave a comment below in answer to Cindy's question, above. "Please enter me" won't get you entered.
Leave your email address, in case you win, like so: trish[at]trishperry[dot]com.
Be sure to check out my interview with
Tamera Kraft
, below. Leave an appropriate comment at the bottom of the post to enter the drawing for a free copy of the book.
Also, I'd love it if you'd connect with me on Facebook. Just click on my name at the right of today's post.
Annoying legal disclaimer: drawings void where prohibited; open only to U.S. residents; the odds of winning depend upon the number of participants. See full disclaimer
HERE
.