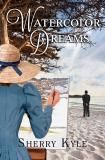 In 1910 Carmel-by-the-Sea, a watercolor artist has six months to prove to her father she can make it as an artist, otherwise she has to return to San Francisco and marry her father's business partner.
Before we visit the second of today's authors (see my interview with Kimberly Rose Johnson, below), I want to announce that the winner of the signed copy of
The Guy Next Door
, by Missy Tippens, is:
wileygreen1@ . . .
Congratulations! I'll email you today to get your mailing address, and we'll get your book to you right away.
I encourage readers to keep commenting and/or subscribe at right (above my list of books) in order to participate in future book give-aways! Subscribers are entered a second time when they comment.
And now let's revisit novelist
Sherry Kyle,
author of
Watercolor Dreams
(HopeSprings Books, October 2014).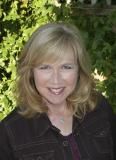 Sherry Kyle is an award-winning author, and writes books for tween girls as well as novels for women, including
Delivered with Love, The Heart Stone
(Abingdon Press), and her newest title,
Watercolor Dreams
(HopeSprings Books, October 2014), a historical romance set along the lush beaches of Carmel-by-the-Sea.
Sherry lives in California with her husband and four children, loves to decorate her beach house, enjoys taking walks by the ocean, and having coffee with friends.
Please tell us three random things we might not know about you.
--I put myself on a diet in the fourth grade and lost fourteen pounds to fit in a blue dress my grandmother sent me for my birthday.
-- I grew up in Colorado and still root for the Broncos.
--I enjoy interior design and am a realtor wanna-be. We remodeled our home twice in the last two years, and I had a blast choosing cabinets, tile, and fixtures for our new kitchen and upstairs bathrooms. I also love to look up houses on Zillow and www.realtor.com, and have matched 5 homes with families.
Wow, couple that with the writing, and you're quite a creative person, Sherry!
Please tell us a bit more about the plot of Watercolor Dreams.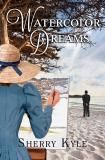 It's 1910 and Anna Lewis wants to become a premier watercolor artist of the lush beaches of Carmel, California. When a man strides down the beach and stops to face the ocean, Anna sketches him into her painting. Was it a mistake? Anna thinks so when he approaches and tells her he doesn't have spare change for her work. Spare change indeed! She'd better keep her day job as nursemaid to two rambunctious boys. But what about her watercolor dreams?
The minute Charles Jordan walks away, he regrets criticizing the woman's painting but like he told the artist, he's just been jilted at the altar. His former bride-to-be is in love with his cousin. Will a secret from his past prevent Charles from ever loving again?
And will Anna have the hope she needs when tragedy strikes and she must rely on the one man who crushed her spirit?
I love how the cover incorporates that important part of your story.
What is it about Anna that will make your readers care about her?
Despite growing up in a wealthy home, Anna leaves it all behind to become independent and pursue her passion. Readers will relate to Anna's struggles and her desire to make it on her own, and yet root for her relationship with Charles too. Charles's Aunt Clara, a feisty seventy-year old woman, becomes Anna's mentor by taking her under her wing. We all need a mentor in our life, don't you think?
You bet. And I like that you didn't fall into the stereotype pit, casting Charles's aunt as an antagonist, thinking Anna wasn't good enough.
If you were the casting director for the film version of your novel, who would play your lead roles?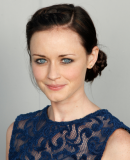 Anna Lewis would be played by the beautiful Alexis Bledel,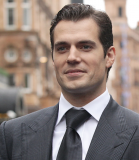 and for Charles Jordan I'd pick Henry Cavill. Wouldn't that be an amazing pairing! ☺
Lovely!
What story from recent news do you think would make a good basis for a novel?
The resignation of a megachurch pastor and his journey to forgiveness and healing would make an interesting premise for a novel based on the recent sad news of Seattle's pastor Mark Driscoll.
Yeah, another sad story for believers. It would be nice to see that kind of recovery and forgiveness in a modern Christian novel. I like the idea of the lead character needing a lot of forgiveness from other characters and the readers. Challenging.
What is the last novel you read that you would recommend?
One of the latest novels I read that I would recommend is
Home to Chicory Lane
by author Deborah Raney. The story is about empty nesters, Audrey and Grant Whitman, and how they turn the family home into a bed and breakfast now that their five kids are grown. When their newly married daughter Landyn returns home alone with a U-Haul, trouble begins.
You'll have to read the story to find out where Landyn's husband is, and whether or not Landyn ever leaves the Chicory Inn. I would recommend this book because I love Deborah's writing style and how her characters seem real to me. Plus, I'd recommend this novel because it is the first book in a five-book series.
Deborah Raney is terrific.
What are you working on now?
I write in three genres—middle grade, contemporary, and historical—and I'm polishing up stories in all three genres, but next to release in 2015 is
The Girls Guide to Life
, another nonfiction book for tween girls ages 9-13 from Legacy Press. You can see my first two books in this multi-author series, along with my novels, on the 'Books' page of my website.
Where else can readers find you online?
I love to connect with my readers! You can find me online at the following links:
Website
Blog
Facebook
Twitter
Pinterest
The book can be purchased in fine book stores and online via the following buttons:
Finally, what question would you like to ask my readers?
How many blogs do you read in a day and what subject draws you to a blog?
Thanks, Sherry, for visiting with us and telling us about your novel. Readers, Sherry has offered to give a signed copy of her book to the winner of our drawing on Thursday, November 6.
To enter, leave a comment below in answer to Sherry's question, above. "Please enter me" won't get you entered.
Leave your email address, in case you win, like so: trish[at]trishperry[dot]com.
Be sure to check out my interview with
Kimberly Rose Johnson
, below. Leave an appropriate comment at the bottom of the post to enter the drawing for a free copy of the book.
Also, I'd love it if you'd connect with me on Facebook. Just click on my name at the right of today's post.
Annoying legal disclaimer: drawings void where prohibited; open only to U.S. residents; the odds of winning depend upon the number of participants. See full disclaimer
HERE
.