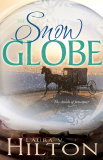 She colored inside the lines. . . he marched to the beat of a different drummer. They say opposites attract… She colored inside the lines . . .
Before we visit today's author, I want to announce that the winner of the signed copy of
Playing by Heart
, by D'Ann Mateer, is:
mttip5@ . . .
Congratulations! I'll email you today to get your mailing address, and we'll get your book to you right away.
I encourage readers to keep commenting and/or subscribe at right (above my list of books) in order to participate in future book give-aways! Subscribers are entered a second time when they comment.
And now let's revisit novelist
Laura Hilton
, author of
The Snow Globe
(Whitaker Housee, November 2014).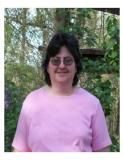 Award winning author, Laura Hilton, her husband, Steve, and three of their children make their home in Arkansas. She is a pastor's wife, a stay-at-home mom and home-schools. Laura is also a breast cancer survivor.
Her publishing credits include three books in the Amish of Seymour series from Whitaker House:
Patchwork Dreams, A Harvest of Hearts
(winner of the 2012 Clash of the Titles Award in two categories), and
Promised to Another
. The Amish of Webster County series,
Healing Love
(finalist for the 2013 Christian Retail Awards).
Surrendered Love
and
Awakened Love
followed by her first Christmas novel,
A White Christmas in Webster County,
as well as a three book Amish series with Whitaker House, The Amish of Jamesport series,
The Snow Globe, The Postcard
in April 2015, and
The Bird House
in September 2015. Other credits include
Swept Away
from Abingdon Press.
Laura is a member of American Christian Fiction Writers and a professional book reviewer.
Please tell us three random things we might not know about you.
-- I don't like spicy foods. I prefer mild.
-- I hate peanut butter. Except in peanut butter cookies. They're good.
-- My favorite color is white, like new-fallen snow, or a blank piece of typing paper.
Please tell us a bit more about the plot of The Snow Globe.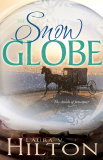 Victor Petersheim has left the Amish and works on a river boat on the Mississippi River, spending three months on the river then having three months off. During his off-work months he returns home to his Amish community and helps out on his grandparents' farm.
When he returns home after his most recent absence, he discovers his grossmammi has developed health problems and they've hired Esther Beachy to be a "mother's helper." Victor is unsettled by this woman living in their home, but has to accept it.
Esther loves listening to Victor's grandmother's stories and while puttering around in a store while the grossmammi's in the hospital, she discovers a snow globe that depicts an area where the Petersheims used to live. She buys it as a gift for the grossmammi to cheer her up during her hospitalization.
Victor is touched by Esther's gift and her care for his grossmammi, and strives to be friendlier. Will Esther's gentle heart draw him back to the community? Or will he return to the river once again?
What is it about Esther and Viktor that will make your readers care about them?
Viktor is really sensitive underneath all the toughness. Esther cares for others, puts their needs first.
If you were the casting director for the film version of your novel, who would play your lead roles?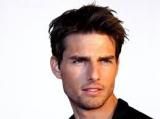 A younger version of Tom Cruise (and taller) for Viktor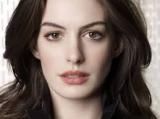 and I don't know, maybe Anne Hathaway for Esther.
How much prep work do you usually do before you actually start writing your books?
Not much. I am not a plotter, I'm a seat of the pants writer. I know the character names, a good start, and a vague idea. . . and then pray a lot.
I would love to be able to write like that. I plan so much that sometimes I have to just stop and start writing my first few chapters just to keep from driving myself crazy. It's easier after that to go back and finish the outline.
What is the last novel you read that you would recommend?
The last book I read that I recommend is
Christmas at Rose Hill Farm
by Suzanne Woods Fisher. It was a really good Christmas novella.
What are you working on now?
The third book in the Amish of Jamesport Series,
The Birdhouse
.
Where else can readers find you online?
Amazon
visit my blogs:
lighthouse-academy.blogspot.com
and
lauravhilton.blogspot.com
twitter: @Laura_V_Hilton
Facebook
Pinterest:
The book can be purchased in fine book stores and online via the following buttons:
CBD.com
And Laura's other books are available here:
Amazon
CBD
Barnes and Noble
Deeper Shopping
Finally, what question would you like to ask my readers?
What is your favorite holiday and why? Do you like to read books set around that holiday?
Thanks, Laura, for visiting with us and telling us about your novel. Readers, Laura has offered to give a signed copy of her book to the winner of our drawing on Monday, October 6.
To enter, leave a comment below in answer to Laura's question, above. "Please enter me" won't get you entered.
Leave your email address, in case you win, like so: trish[at]trishperry[dot]com.
Be sure to check out my interview with
Marlo Schalesky
, below. Leave an appropriate comment at the bottom of the post to enter the drawing for a free copy of the book.
Also, I'd love it if you'd connect with me on Facebook. Just click on my name at the right of today's post.
Annoying legal disclaimer: drawings void where prohibited; open only to U.S. residents; the odds of winning depend upon the number of participants. See full disclaimer
HERE
.