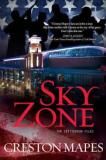 Jack Crittendon is expecting a mindless night on the job at Festival Arena, but when Homeland Security picks up intel about a potential terrorist threat, Jack is thrust into a life-or-death battle to save himself—and the lives of thousands of innocent people.
Before we visit today's author, I want to announce that the winner of the signed copy of
A Romance Rekindled
, by Kimberly Rose Johnson, is:
wpd_2@ . . .
Congratulations! I'll email you today to get your mailing address, and we'll get your book to you right away.
I encourage readers to keep commenting and/or subscribe at right (above my list of books) in order to participate in future book give-aways! Subscribers are entered a second time when they comment.
And now let's revisit with novelist
Creston Mapes
, author of
Sky Zone
(David C Cook, July 2014).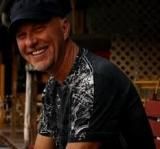 Creston Mapes is the author of the inspirational thrillers
Sky Zone, Poison Town, Fear Has a Name, Nobody, Dark Star,
and
Full Tilt
. He has written for some of the world's most recognized corporations, colleges and ministries, and has ghost-written seven non-fiction titles. His early years as a reporter inspire many of his novels.
Creston studied journalism at Bowling Green State University in Ohio, and began his writing career 30 years ago. He has fond memories of his boyhood in Bath, Ohio, where he became enchanted with his future wife, Patty, way back in the fourth grade. His father, Bernie, owned and operated The Weathervane Furniture Shop in town. The whole family lived right upstairs in the century-old house known as "The Shop."
Since the fourth grade? That's absolutely charming!
Please tell us three random things we might not know about you.
-- I enjoy painting and am best at people/charactures.
-- I have a part-time job at a large entertainment venue in Atlanta where I serve as an usher for major concerts, shows, and sporting events.
-- My wife Patty and I were in the same 4th and 6th grade classes in elementary school.
Please tell us a bit more about the plot of Sky Zone.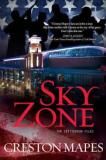 Jack and Pamela Crittendon have hit the breaking point. After months out of work as a reporter, Jack is playing Mr. Mom and working part-time at Festival Arena with his survivalist friend Brian Shakespeare. Meanwhile, Pamela has gone back to work while eight months pregnant, to make ends meet. So there is a ton of pressure on the home-front, to which many of us can relate.
With financial pressures boiling, Jack reports for duty at a rally for a controversial presidential candidate where he expects a mindless night on the job. But when Homeland Security picks up intel about a potential terrorist threat, Jack and Shakespeare are thrust into a life-or-death battle to save themselves—and those of thousands of innocent people.
What is it about Jack that will make your readers care about him?
Jack is a loyal husband and father, and all he is trying to do is provide for his family by working this part-time job at Festival Arena. His wife Pam is 8-9 months pregnant, has had to go back to work--and shows up at the Arena at the worst time possible, when all of the intel from Homeland is coming to a head.
If you were the casting director for the film version of your novel, who would play your lead roles?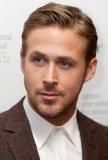 Perhaps Ryan Gosling as Jack Crittendon,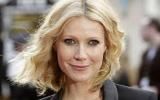 and Gwyneth Paltrow as his wife Pamela.
What is the last novel you read that you would recommend?
Currently reading
Night Fall
by Nelson DeMille. It is going pretty well and so far I would recommend it.
What are you working on now?
Right this minute I am in the middle of a bunch of deadlines with my freelance copywriting, which I do for corporations and colleges. My next book is about a man who has lost his wife, and his faith, because of a mass shooting incident in Portland.
Where else can readers find you online?
www.CrestonMapes.com
Twitter
Facebook
The book can be purchased in fine book stores and online via the following buttons:
CBD.com
Finally, what question would you like to ask my readers?
What is it about reading fiction that you enjoy so much?
I'm looking forward to hearing those responses! Personally, I love to dive into the psyche of another person (or multiple people) and go where they go, both physically and emotionally.
Thanks, Creston, for visiting with us and telling us about your novel. Readers, Creston has offered to give a signed copy of his book
to the winner of our drawing on Thursday, July 10. To enter, leave a comment below in answer to Creston's question, above. "Please enter me" won't get you entered.
Leave your email address, in case you win, like so: trish[at]trishperry[dot]com.
Be sure to check out my interview with
Winnie Griggs
, below. Leave an appropriate comment at the bottom of the post to enter the drawing for a signed copy of the book.
Also, I'd love it if you'd connect with me on Facebook. Just click on my name at the right of today's post.
Annoying legal disclaimer: drawings void where prohibited; open only to U.S. residents; the odds of winning depend upon the number of participants. See full disclaimer
HERE
.