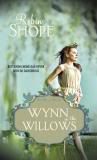 A haunting story of forgiveness, science, murder, and other matters of living.
Before we visit today's author, I want to announce that the winner of the signed copy of
Somebody Like You
, by Beth Vogt, is:
von1janet@ . . .
Congratulations! I'll email you today to get your mailing address, and we'll get your book to you right away.
I encourage readers to keep commenting and/or subscribe at right (above my list of books) in order to participate in future book give-aways! Subscribers are entered a second time when they comment.
And now let's revisit with novelist,
Robin Shope
, author of
Wynn in the Willows
(Harbourlight Books, May 2014).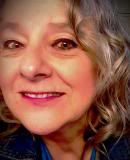 Born in Wisconsin, Robin was raised in Chicago, attending the prestigious Latin School of Chicago. Summers were always spent on the lake in Delavan, Wisconsin until her family moved there when Robin turned thirteen. She graduated from UW Whitewater, majoring in Special Ed and Creative Writing, minoring in Theater.
For several years Robin travelled overseas as a missionary and then assisted in pastoring a small country church. Later, she moved to Texas to teach near Dallas, Texas.
Wynn in the Willows
is her tenth book.
Please tell us three random things we might not know about you.
-- When I was little, I wanted to be a missionary or a movie star when I grew up.
-- When I grew up I was a missionary and then helped pastor a small country church (still waiting to be a movie star).
--I rescue dogs.
Please tell us a bit more about the plot of Wynn in the Willows.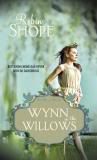 Wynn Baxter returns to Willow Island to study rare plant life and welcomes the opportunity to investigate the mysterious circumstances of her father's death.
But the truth gets complicated as twenty year-old memories begin to surface. What Wynn learns will shake her emotional foundation. Hoping to glean information only leads her down a shadowy path implicating her own flesh and blood.
A haunting story of forgiveness, science, murder, and other matters of living.
To date,
Wynn in the Willows
is one of my favorite books. Writing this, I felt myself growing into a new level of character development. I hope you fall in love with the women of Willow Island. Not only is it a mystery but it's also a matchless love story.
What is it about Wynne that will make your readers care about her?
Wynn is a biologist who cares about the environment. She digs for the truth no matter where it leads her. Although she is strong willed, she has a soft and tender heart. She wants to be loved but is afraid of loving.
If you were the casting director for the film version of your novel, who would play your lead roles?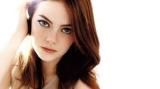 Emma Stone
and Daniel Craig.
What kind of brainstorming do you do for your stories, and whose help do you incorporate?
When there are specifics I need to learn about the setting, I speak with experts on the subject. Example: I didn't know a lot about Lake Michigan and the type of boats so I contacted a mariner from the area.
Google is always a big help but I verify all information.
My writing partners are invaluable to run ideas past. Sometimes a sentence sounds insane to me. I incorporate their help.
What is the last novel you read that you would recommend?
I am presently reading
The Wild Girl
by Jim Fergus. The setting is the early 1900s when Native Americans still roamed the plains. It's an adult book with an adventurous theme. A young man in college loses both parents and instead of going to college, he uses the money to head west and help rescue a three year old boy who was kidnapped. Along the way, he uses his photograph skills. He also meets many characters as well as learning valuable lessons of living.
What are you working on now?
I am working on several mystery books as well as writing book 2 of Wynn in the Willows series.
Where else can readers find you online?
write2robinshope.blogspot.com
The book can be purchased in fine book stores and online via the following buttons:
CBD.com
Finally, what question would you like to ask my readers?
Do you keep a daily journal? Why?
Thanks, Robin, for visiting with us and telling us about your novel. Readers, Robin has offered to give a free Kindle copy of her book
to the winner of our drawing on Thursday, June 5. To enter, leave a comment below in answer to Robin's question, above. "Please enter me" won't get you entered.
Leave your email address, in case you win, like so: trish[at]trishperry[dot]com.
Be sure to check out my interview with
Ronie Kendig
, below. Leave an appropriate comment at the bottom of the post to enter the drawing for a signed copy of the book.
Also, I'd love it if you'd connect with me on Facebook. Just click on my name at the right of today's post.
Annoying legal disclaimer: drawings void where prohibited; open only to U.S. residents; the odds of winning depend upon the number of participants. See full disclaimer
HERE
.