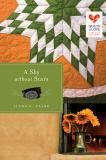 In 1951 Phoenix, Arizona, Lakota woman Frankie Chasing Bear and her son Harold must create a new life for themselves with the help of a half-breed named Nick and a Lakota Star quilt.
Before we visit today's author, I want to announce that the winner of the signed copy of
The Pelican Bride
, by Beth White, is:
jrs362@ . . .
Congratulations! I'll email you today to get your mailing address, and we'll get your book to you right away.
I encourage readers to keep commenting and/or subscribe at right (above my list of books) in order to participate in future book give-aways! Subscribers are entered a second time when they comment.
And now let's visit with
Linda S. Clare
, author of
A Sky without Stars,
Quilts of Love series (Abingdon Press, February 2014).
Linda S. Clare is an award-winning author of books, essays, short stories, and poems. She edits and mentors writers and is a frequent conference speaker and church retreat leader.
She and her husband have four grown children. They live in Eugene, Oregon, with their three wayward cats.
Please tell us three random things we might not know about you.
--I am a polio survivor who, due to paralysis of my left arm, types with one hand.
--I was once a professional singer.
--I cannot stand to eat pickles of any kind.
Oh, Linda, God bless you for overcoming the effects of polio and pursuing writing! Very impressive.
Please tell us a bit more about the plot of A Sky without Stars.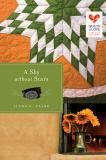 After her husband is killed on the Pine Ridge Reservation in South Dakota, Frankie Chasing Bear wants a fresh start. But in 1951, relocating through the US government's Relocation Program didn't just mean a new town; it meant a new way of life. Frankie quickly learns that raising her son, Harold, to revere his Lakota heritage, will be a challenge in the white man's world. Searching for a way for her son to respect his ancestors but also embrace a future of opportunity, she begins a Lakota Star-pattern quilt with tribal wisdom sung, sewn, and prayed into it—something that will not let him forget where he came from.
A bed without a quilt is like a sky without stars, but neither the quilt nor her new life come easily to Frankie. Federal Agent Nick Parker, for instance, is the last man Frankie wants to trust. She's already struggling to understand Nick's culture, how can she embrace his Christian faith?
Will Frankie learn that love is the most important ingredient for her son's quilt—and life itself?
What is it about your lead characters that will make your readers care about them?
Frankie is stepping out of her comfort zone by seeking out a "white" education for her and Harold. She's courageous but at first she thinks she must do it all alone.
Nick Parker is a handsome half-breed Lakota who's also a recovering alcoholic and a practicing Christian. He's so attracted to Frankie and adores Harold, but he worries his faith or a looming relapse will drive her and her son away.
If you were the casting director for the film version of your novel, who would play your lead roles?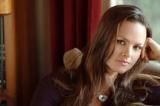 I'd love to see an American Indian actress portray Frankie. Don't know of many, but Heather Rae comes to mind.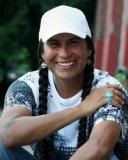 For Nick (the half-breed) I love Moses Brings Plenty, who portrayed Quanah Parker in a History channel documentary.
If these weren't available, could we go with Sandra Bullock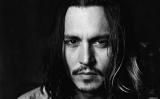 and Johnny Depp?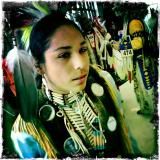 Harold, Frankie's son, would definitely be a Lakota boy named Robert Looks Twice—featured on a 2011 ABC Diane Sawyer special, "Hidden America: Children of the Plains."
What is your greatest distraction when you're trying to write? How do you overcome it?
My greatest distractions are also one of my greatest joys: my writing students. I'm so honored that people look to me to teach them the writing craft, but many times I find my own writing life suffering for it. A deadline is the best way for me to get back in the chair and write.
I'm with you on that deadline discipline, Linda! That's what keeps me on task!
What is the last novel you read that you would recommend?
I loved Billy Coffey's
When Mockingbirds Sing
(T. Nelson, 2013). I'm excited about a meaty approach to Christian fiction. Coffey defies the standard advice that Christian fiction not be weighty or "Oprah Book Pick" material. Coffey makes you think, delivers an exciting story and all while writing beautiful prose.
What are you working on now?
I'm working on a novel called
A Symphony of Motion
. Frankly I'm being told this is like an "Oprah Book Pick, (see above) so not sure when or if this story will find a CBA home. It's about ten-year-old CC, musically gifted but mute due to trauma of the recent disappearance of her jazz-pianist dad.
When CC is sent to live with her aunt, the live-in boarder Pops—a former symphony conductor with Advanced Parkinson's disease, she plays his grand piano, resulting in Pops' Parkinson's remission. Is it a miracle or simply the power of love? CC and Pops must each find the way to God.
Where else can readers find you online?
I am on
Facebook
, or
Twitter
or at my website
www.Lindasclare.com
. Just started on Pinterest.com. I also have a humorous alter ego, Miss Crankypants, who blogs at
misswriterlycrankypants.blogspot.com
.
The book can be purchased in fine book stores and online via the following buttons:
CBD.com
Finally, what question would you like to ask my readers?
What kinds of qualities do you like to see in a main character? Are you more interested in someone just like you or do you prefer to read about someone who is very different either culturally or ethnically? Why?
Thanks, Linda, for visiting with us and telling us about your novel. Readers, Linda has offered to give a signed copy of her book
to the winner of our drawing on Monday, May 5. To enter, leave a comment below in answer to Linda's question, above. "Please enter me" won't get you entered.
Leave your email address, in case you win, like so: trish[at]trishperry[dot]com.
Be sure to check out my interview with
Davalynn Spencer
, below. Leave an appropriate comment at the bottom of the post to enter the drawing for a signed copy of the book.
Also, I'd love it if you'd connect with me on Facebook. Just click on my name at the right of today's post.
Annoying legal disclaimer: drawings void where prohibited; open only to U.S. residents; the odds of winning depend upon the number of participants. See full disclaimer
HERE
.