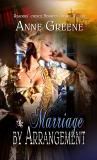 A marriage covenant. A great secret. An impossible choice. Why does a handsome Duke stoop to marry a mere Lady? Are the whispered stories about him true? With his shadowy past, what secret does he hide? Each change of clothes transforms him into a different man. Must the Lady arrange the Duke's death to protect her unborn child?
Before we visit today's author, I want to announce that the winner of the signed copy of
Londonderry Dreaming
, by Christine Linsday, is:
lovetoread205@ . . .
and the winner of the signed copy of
Rescued by the Firefighter
, by Gail Gaymer Martin, is:
shona.catto@ . . .
Congratulations! I'll email you today to get your mailing addresses, and we'll get your books to you right away.
I encourage readers to keep commenting and/or subscribe at right (above my list of books) in order to participate in future book give-aways! Subscribers are entered a second time when they comment.
And now let's chat with novelist
Anne Greene
, author of
Marriage By Arrangement
(White Rose Publishing/Pelican Book Group, December 2013).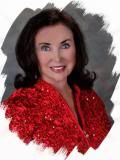 Anne Greene delights in writing about wounded heroes and gutsy heroines. Her second novel, a Scottish historical,
Masquerade Marriage
, won the New England Reader Choice award, the Laurel Wreath Award, and the Heart of Excellence Award. The sequel,
Marriage By Arrangement
released December, 2013. Her other book,
A Texas Christmas Mystery
also won awards.
She makes her home in McKinney, Texas. Tim LaHaye led her to the Lord when she was twenty-one, and Chuck Swindoll is her Pastor.
Anne's highest hope is that her stories transport the reader to an awesome new world and touch hearts to seek a deeper spiritual relationship with the Lord Jesus.
Please tell us three random things we might not know about you.
--I'm a world traveler. I have visited thirty different foreign countries, and set some of my other books in several.
--I'm a military wife and know a lot about weapons, training, equipment, and deployment.
--I'm adventurous, and you'll find adventure and suspense in all my historical and contemporary love stories.
How terrific that your life has provided so much fodder for your novels, Anne!
Please tell us a bit more about the plot of Marriage by Arrangement.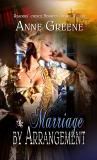 My reviewers said:
Marriage by Arrangement
is an emotional page turner. The message of faith is woven seamlessly throughout and shows faith can bring people through the toughest trials. I had a hard time putting the book down. There are surprising twists. I didn't want the story to end. The ending was great, but I didn't want to leave the characters. Delightful to learn how people in the past lived in different parts of the world. The story was so well-written, I finished it in one day.
Why will readers care about your lead character?
The Fifth Duke of Avondale is a tormented man. Readers who know men returned from combat will relate. The Duke fights to overcome his demons, and the love of a good woman brings him healing. Any person who suffered a traumatic event will find help within these pages. Lady Cailin brings to life that bad things do happen to good people, and she struggles to understand why.
If you were the casting director for the film version of your novel, who would play your lead roles?
Chris Pine is a new star I'm enjoying, and I think he would make an excellent Duke of Avondale.
I'd like to see an unknown blond beauty with an English accent take the role of Cailin and become an overnight star.
What fictional character would you like to meet or know in real life?
I'd love to meet Brody McCauley, the hero of
Masquerade Marriage
. I fell in love with him. And, if a woman can love two men, and I think women are capable of loving many men, the Duke of Avondale is a close second.
Brody is an open book and the Duke is a complex enigma. I've lived with these two men for months, and never get enough of being with them. I'd be thrilled to meet them in person.
What is the last novel you read that you would recommend?
Heiress
by Susan May Warren. I love the way she writes, and her books are full of surprises.
What are you working on now?
I'm writing a 1920s book about love in the jazz-happy, optimistic, roaring twenties. The working title is
Cupid Goes Barnstorming
.
Orphan Gloria Richards lost her partner in a bi-plane crash during a barnstorming show. She's a wing-walker and had the day off when the crash occurred. She sweet-talks ace pilot of the Great War, Rand Maitland, into taking her on as his wing-walker. Though Rand knows Gloria is nicknamed Jinx because every pilot she walked wings for has crashed and died, he's putty in her hands.
Yet, Rand wants no romance in his life because marrying tamed his three older brothers into working for Dad's company. Rand refuses a desk job. He plans to set the world record, crossing the Atlantic before either Charlie Lindbergh or Wiley Post.
As an orphan, Gloria's had too many difficult encounters with men who exploited her. She flees love. With her life in Rand's hands will Gloria learn to trust him? Can Rand ever put a woman first before his ambition? When Gloria's offered a film role in the new talking movies, will she leave one adventure for another? Will Rand marry the debutante his dad chose for him, or will he discover, too late, that Gloria already owns his heart?
Where else can readers find you online?
View my travel pictures and art work at
www.AnneGreeneAuthor.com
.
Visit
www.anneswritingupdates.blogspot.com
for information on writing an award-winning novel.
Talk with me on twitter at @TheAnneGreene.
Facebook
The book can be purchased in fine book stores and online via the following buttons:
Finally, what question would you like to ask my readers?
Do you read as much as you always have, or have TV, video games, netflicks, smart phones, and social media cut into your reading time?
Thanks, Anne, for visiting with us and telling us about your novel. Readers, Anne has offered to give a signed copy of her book
to the winner of our drawing on Monday, April 7. To enter, leave a comment below in answer to Anne's question, above. "Please enter me" won't get you entered.
Leave your email address, in case you win, like so: trish[at]trishperry[dot]com.
Be sure to check out my interview with
Tamera Alexander
, below. Leave an appropriate comment at the bottom of the post to enter the drawing for a signed copy of the book.
Also, I'd love it if you'd connect with me on Facebook. Just click on my name at the right of today's post.
Annoying legal disclaimer: drawings void where prohibited; open only to U.S. residents; the odds of winning depend upon the number of participants. See full disclaimer
HERE
.