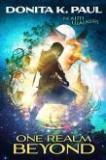 Walking from one realm to another is not hard for Cantor, but keeping his shape-shifting dragon out of trouble is.
Before we visit today's author, I want to announce that the winner of the signed copy of
The Quilted Heart
, by Mona Hodgson, is:
pattymh2000@ . . .
Congratulations! I'll email you today to get your mailing address, and we'll get your book to you right away.
I encourage readers to keep commenting and/or subscribe at right (above my list of books) in order to participate in future book give-aways! Subscribers are entered a second time when they comment.
Remember to enter your email address when you comment, as described in today's drawing information, below. If you win the drawing but haven't left your email address, I can't contact you!
Now let's revisit with novelist
Donita K. Paul
, author of
One Realm Beyond
(Zondervan, January 2014).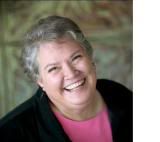 Donita K. Paul retired early from teaching and dove into writing, something she had wanted to do since she was a little girl. She wrote her first novel for her then-13-year-old daughter and was published the year that daughter got married.
In her seventeen year career, Donita has written short stories, novels, and picture books. Her work has won awards, but the best reward to her is a reader acknowledging that her writing caused the reader to come closer to God. Her favorite thing about writing is the readers.
She lives close enough to the Rocky Mountains to enjoy their beauty but where the land is flat for safer driving. She has a bunny to keep her company and lives in what she calls a Hobbit hole.
Please tell us three random things we might not know about you.
-- I started teaching when I was thirteen. (Preschool Sunday school)
-- I sing when I wake up in the morning.
-- Bridges make me nervous, especially the ones that look like those made by my brothers with old-fashioned Erector Sets.
I never used to get nervous driving over bridges until meeting several people who react that way -- I'm far too impressionable.
Please tell us a bit more about the plot of One Realm Beyond.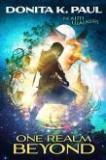 Realm Walkers used to be the Knights in Shining Armor, the strong guys you could trust. Living in an isolated mountain area, Cantor still has a naïve perception of the Walker's Guild and longs to fulfill his destiny by joining them. Once he's on the road to become a Realm Walker, reality knocks holes in his idealistic picture.
A dragon he doesn't want latches on as his sidekick. A girl with more power than he even hopes to have dogs his trail. A healer, wizard, scholar, realm walker, whatever! joins in to create more complications.
And then there's the sophisticated, retired mor dragon, who doesn't want to assist, and the elite kern devising plans for mass murder.
He goes home to touch base with the two who raised him and finds them missing. Ever had a bad day? Cantor D'Ahma has had a string of them.
That sounds full of excitement, Donita!
Why will readers care about Cantor?
Cantor would be the most popular kid in school and his outgoing personality embraces the lowly as well as those deemed first class. We expect such a paragon to live a charmed life, but those in power would rather eliminate him than let him thrive and take others to the road of righteousness. He's the underdog with great possibilities, and we are there to cheer him on to fulfill his potential.
If you were the casting director for the film version of your novel, who would play your lead roles?
I am assuming I can choose from anywhere in Hollywood History, since this is fantasy.
You bet.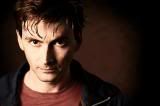 Cantor: David Tennant
Bixby: Kristin Chenowith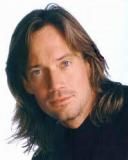 Dukmee: Kevin Sorbo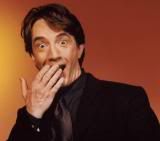 Bridger: Martin Short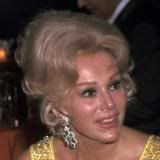 Totobee-Rodolow: Eva Gabor
What is one improvement you'd like to make in your life in 2014?
I would love to be more organized. And everyone around me would love for me to be organized!
What is the last novel you read that you would recommend?
After my stroke, part of my physical therapy addressed the partial loss of sight in one eye. What did I have to do? Read! As I read my brain was retraining to accommodate my new limitations. I started reading
Betty Neels romances
.
I read the first couple on a recommendation of a friend. I continued reading because I was fascinated by the author's life story and the strange pull her novels had on me. As an author, I analyzed why I kept reading them. Mrs. Neels did not follow the collective wisdom of our present day writing gurus. And admittedly her heroes and heroines did not vary much, and her villains were over the top in their wicked ways.
But her books appeal to female readers, so much so that her books were republished after her death in 2001 at the age of 91. Betty Neels wrote 134 books in the 30 years after she retired. She had been a nurse during World War II and met her Dutch husband as he recuperated in a military hospital.
I have several favorites among her titles, but the one I will recommend is
The Secret Pool
. In spite of a melodramatic plot setup, her characters manage to capture the reader's attention and create a strong emotional bond. I read it twice and cried both times.
What are you working on now?
The third book in the Realm Walker Series,
Three Realm Walkers.
Where else can readers find you online?
www.donitakpaul.com
and
www.dragonandturtle.com
The book can be purchased in fine book stores and online via the following buttons:
CBD.com
Finally, what question would you like to ask my readers?
Do you ever buy books for gifts? And if you do, fill in this blank.
When I give a book, I know I am giving the receiver ______________________.
Thanks, Donita, for visiting with us and telling us about your novel. Readers, Donita has offered to give a signed copy of her book
to the winner of our drawing on Monday, February 10. To enter, leave a comment below in answer to Donita's question, above. "Please enter me" won't get you entered.
Leave your email address, in case you win, like so: trish[at]trishperry[dot]com.
Be sure to check out my interview with
Martha Rogers
, below. Leave an appropriate comment at the bottom of the post to enter the drawing for a signed copy of the books.
Also, I'd love it if you'd connect with me on Facebook. Just click on my name at the right of today's post.
Annoying legal disclaimer: drawings void where prohibited; open only to U.S. residents; the odds of winning depend upon the number of participants. See full disclaimer
HERE
.