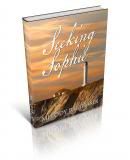 On the run, Sophie's relieved that older brother Erik has swooped in and taken her under his wing until he drops her off on Eagle Head Island at the mercy of a complete stranger.
Before we visit today's author, I want to announce that the winner of the signed copy of
A Plain Love Song
, by Kelly Irvin, is:
wileygreen1@ . . .
and the winner of the signed copy of
Tokens of Promise
, by Teresa Pollard, is:
mauback55@ . . .
Congratulations! I'll email you today to get your mailing addresses, and we'll get your books to you right away.
I encourage readers to keep commenting and/or subscribe at right (above my list of books) in order to participate in future book give-aways! Subscribers are entered a second time when they comment.
And now let's chat with novelist
Melody Balthaser
, author of
Seeking Sophie
, (CrossRiver Media, September 2014).
Melody Balthaser lives in rural Pennsylvania with her husband. They have two grown daughters and a ten-year-old son. Melody has been a student of natural health and a certified reflexologist for twenty-three years and enjoyed homeschooling her children throughout much of that time.
Melody's passion is to encourage people to open up and let the love of God free them of fear and rejection to live the adventurous life their Creator intended. She hopes, though her fiction, readers can relax and take their own transforming journey to the Father's heart.
Please tell us three random things we might not know about you.
-- I love road trips.
-- Farming is in my blood (both maternal and paternal grandparents were farmers) and one of my most fulfilling tasks is mucking out a stall. It is wonderful for my mental health!
--My husband and I got married, in Florida, on a sailboat at sunset (just the two of us, the captain and a witness).
How romantic!
Please tell us a bit more about the plot of Seeing Sophie.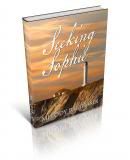 Seeking Sophie
, set in mid-nineteenth century New England, is the story of Sophie Stalz, an orphan and indentured house servant to Master Sherman. With less than one year to freedom, she becomes the object of Damien's desires. When his advances become violent, she flees Boston leaving a severely wounded master bleeding in the stairwell.
With the help of older brother, Eric, she ends up on Eagle Head Island, Maine where she unhappily marries resident lighthouse keeper, Jackson Scott.
Burdens from the past complicate their union and, to make matters worse, a very vengeful Master Sherman is on the hunt for his runaway maid.
What is it about Sophie that will make your readers care about her?
Sophie's sweet spirit, inner strength and tenacity will have readers cheering for her at every turn.
If you were the casting director for the film version of your novel, who would play your lead roles?
Sophie- Amanda Seyfried,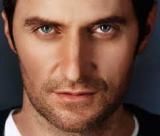 Jackson- Richard Armitage,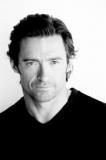 Damien- Hugh Jackman (with black hair)
Do you ever attend writers' conferences? At what point in a writer's career do you think she or he should consider attending conferences, and why? Or why not?
Due to time and financial restraints I haven't attended a conference. I believe they are important, however, for making connections, sharing lessons learned, and for encouragement that only other writers can give.
What is the last novel you read that you would recommend?
The last novel I read and would recommend is Kristen Heitzman's
The Breath of Dawn
. Kristen is one of my favorite authors and all of her books have the perfect balance of suspense, romance and the human condition. Her novels, whether historical or contemporary, do not disappoint!
What are you working on now?
I am working on the second novel in the Drawn to the Light series entitled
Chasing Clare
where readers will get to know Sophie's best friend, the sassy Irish lass, Clare O'Malley.
Where else can readers find you online?
www.melodybalthaser.com
Twitter
Facebook
Pinterest
melodysperspective.me
Finally, what question would you like to ask my readers?
Where is your special place to read a good novel?
Thanks, Melody, for visiting with us and telling us about your novel. Readers, Melody has offered to give a signed copy of her book to the winner of our drawing on Thursday, August 14.
To enter, leave a comment below in answer to Melody's question, above. "Please enter me" won't get you entered.
Leave your email address, in case you win, like so: trish[at]trishperry[dot]com.
Also, I'd love it if you'd connect with me on Facebook. Just click on my name at the right of today's post.
Annoying legal disclaimer: drawings void where prohibited; open only to U.S. residents; the odds of winning depend upon the number of participants. See full disclaimer
HERE
.