After losing her heart, her husband, and her hope, a young widow returns home to Cañon City and meets a rugged, worn, and disarming Colorado Ranger.
Today we're talking with novelist
Davalynn Spencer
, author of
Romancing the Widow
(Love Inspired | Heartsong Presents, August 2014).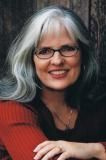 Wife and mother of professional rodeo bullfighters, Davalynn Spencer began her writing journey in the national rodeo market and as a newspaper journalist, winning awards in both arenas. Today she continues to win acclaim with her inspirational western romance, placing second in the 2014 Inspirational Reader's Choice Awards, and finaling for the Selah Award and the Holt Medallion.
Davalynn teaches writing at Pueblo Community College, and with her handsome cowboy, has three children and four grandchildren. They make their home on Colorado's Front Range with a Queensland heeler named Blue.
Please tell us three random things we might not know about you.
-- I'll eat bacon on anything but ice cream.
-- I prefer shoes without shoe strings.
-- I don't do windows.
I remember a day when that first item might have sounded odd. But our love of bacon seems to have led to just about everything edible being available in bacon flavor, to wit:
But I digress. Please tell us a bit more about the plot of Romancing the Widow.
Martha Stanton isn't looking for love because the light went out of her soul when her husband fell to a bullet in St. Louis. Now, back in her hometown of Cañon City, she's convinced she'll never know happiness again. Until she crosses paths with a darkly mysterious Colorado Ranger.
Haskell Jacobs has a mission, and it's not the beautiful, flame-haired widow he nearly runs down in the street. However, she is somehow mixed up in the crime that brought Haskell to the rough-and-tumble town of Cañon City, Colorado, and soon she's entangled in the lawman's heart.
But the danger that lurks around them is all too real. Can they find strength and love in each other before it's too late?
What is it about your lead characters that will make your readers care about them?
Martha Stanton does not want to be called Marti. Nor does she appreciate everyone telling her what she should and should not do now that she's a widow. Her life is set in stone as rigid as the bluffs encasing prehistoric fossils north of her hometown. As a young girl, she was fascinated by those fossils, but then she grew up and became one. Now, added to her resolve to live alone and lifeless is the unnerving presence of a mysterious man who must be more than he's telling.
Haskell Tillman Jacobs is constantly at war—with himself, with outlaws, and with God. And then he meets the preacher's daughter, a woman he can't afford to spend time with. Except she dogs his thoughts and dreams and won't leave him be. Maybe it's time to surrender.
If you were the casting director for the film version of your novel, who would play your lead roles?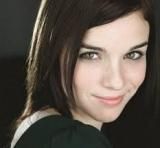 Martha would be played by Renee Felice Smith of
NCIS Los Angeles
, only with long hair. I love her spit-fire spunk.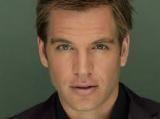 Haskell would be, without a doubt, Michael Weatherly of
NCIS
. The perfect, chronically single lawman smitten by a lovely, independent woman.
Do you ever attend writers' conferences? At what point in a writer's career do you think she or he should consider attending conferences, and why? Or why not?
I have attended conferences annually for the last eight years. Absolutely necessary – if not for learning new things about craft, then for networking, making new writer friends, or stretching yourself by teaching a workshop.
What is the last novel you read that you would recommend?
Once Upon a Prince
by Rachel Hauck. Not only did I love it, I turned right around and reread it because of the way Hauck uses words. It wasn't just the setting, the characters, the plot, or the spiritual thread. It was the way she wove all those things together.
What are you working on now?
I am currently working on a contemporary romance set on the California coast that involves a young, cynical reporter and a bronc-riding sheriff's deputy with sea-green eyes.
Where else can readers find you online?
www.davalynnspencer.com
Facebook
Twitter @davalynnspencer
The book can be purchased in fine book stores and online via the following buttons:
Finally, what question would you like to ask my readers?
How important to you is the setting of a story?
Thanks, Davalynn, for visiting with us and telling us about your novel. Readers, Davalynn has offered to give a signed copy of her book to the winner of our drawing on Monday, August 18.
To enter, leave a comment below in answer to Davalynn's question, above. "Please enter me" won't get you entered.
Leave your email address, in case you win, like so: trish[at]trishperry[dot]com.
Be sure to check out my interview with
Melody Balthaser
, below. Leave an appropriate comment at the bottom of the post to enter the drawing for a signed copy of the book.
Also, I'd love it if you'd connect with me on Facebook. Just click on my name at the right of today's post.
Annoying legal disclaimer: drawings void where prohibited; open only to U.S. residents; the odds of winning depend upon the number of participants. See full disclaimer
HERE
.