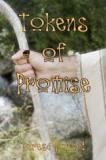 Experience a vivid imagining of the love story of Tamar and Judah based on Genesis 38.
Today we're chatting with novelist
Teresa Pollard
, author of
Tokens of Promise
(HopeSprings Books, June 2015).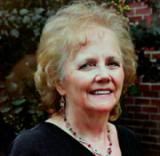 Teresa was born and raised in Richmond, Virginia. She spent most of her life as a wife, mom and grandma.
Although she received a Master's degree in English and Creative Writing in 1989, her first novel wasn't published until 2013.
In 2007, her life changed dramatically. Her marriage of almost 40 years disintegrated, and her youngest daughter died from cervical cancer. But God is still in control. He has brought her through it, and given her another grandchild to help raise in Dacula, GA.
I'm so sorry about your hardships in life, Teresa. So difficult.
Please tell us three random things we might not know about you.
--People say I'm young at heart because I like to walk or hike up mountains chasing waterfalls with my friend Krystal.
--I love red. I wear a lot of it.
--I also love hats. At church, some people call me the hat lady.
Please tell us a bit more about the plot of Tokens of Promise.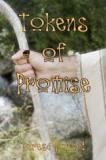 When Tamar is rescued from a wicked slave trader by Judah, the handsome prince of Hebron, she immediately falls for him and he's attracted to her also, but he has a wife, and has vowed to have no other, so instead he marries her off first to his evil son Er.
Then when Yah slays Er, he marries her to his second mentally deficient son Onan. Yah also slays Onan.
So Tamar is sent home in disgrace to her family to await Judah's third son's coming of age. When that time passes, Shelah (the third son) comes up with a plan to make his father do the right thing by Tamar, but will that plan cost Tamar her life?
What is it about Tamar that will make your readers care about her?
She's naive and fears the God of Israel, but also gutsy and determined to fulfill the destiny she believes Yah has ordained for her.
If you were the casting director for the film version of your novel, who would play your lead roles?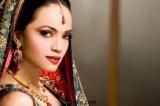 I pulled up images and a beautiful young model by the name of Amina Sheikh was exactly what I thought Tamar would look like.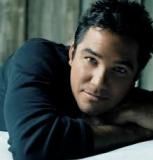 I think Dean Cain might be my idea of Judah.
Sometimes a writer's imagination can be triggered with word mapping. If I give you the word challenge, what three words first come to mind, and how would you word a sentence (or 2, if needed) using all four words?
Meet, beat, or overcome. I can meet, beat, or overcome any challenge I need to in order to do what God has set before me to do.
What is the last novel you read that you would recommend?
My favorite book I've read recently was Jeremiah Peters'
A Message to Deliver
. It's a fantasy novel about a girl who comes back to earth from heaven with a message to deliver. Only problem—she doesn't remember who she's supposed to deliver it to, so she starts telling everyone she meets, "Jesus loves you, and He forgives you." This novel is so beautiful, it had me in tears.
What are you working on now?
I have two novels due out in 2015.
Not Ashamed
, written with Candi Pullen is due in July. It's the sequel to
Not Guilty
, and is the story of Charity Wright who comes home at eighteen to confront her biological father and gets caught up in a murder mystery.
The second, due in October, is called
Woman of Light
. It's a story of Deborah based on Judges 4 & 5. I'm just starting the editing process on it.
Where else can readers find you online?
www.teresapollardwrites.com
Like and follow me on Facebook, and I'm also starting a new blog Teresa Talks the Taboo: Applying God's Word in an ungodly world. I want to talk Truth about all the things most Christian writers don't talk about: rape, abortion, depression, suicide, etc. I don't know the URL for it yet because we're still designing it, but look for it and come join the discussion.
The book can be purchased in fine book stores and online via the following buttons:
Finally, what question would you like to ask my readers?
Do you know my Jesus? If not, can I invite you to know Him? He's an amazing Savior!
Thanks, Teresa, for visiting with us and telling us about your novel. Readers, Teresa has offered to give a signed copy of her book to the winner of our drawing on Thursday, August 7.
To enter, leave a comment below in answer to Teresa's question, above. "Please enter me" won't get you entered.
Leave your email address, in case you win, like so: trish[at]trishperry[dot]com.
Be sure to check out my interview with
Kelly Irvin
, below. Leave an appropriate comment at the bottom of the post to enter the drawing for a signed copy of the book.
Also, I'd love it if you'd connect with me on Facebook. Just click on my name at the right of today's post.
Annoying legal disclaimer: drawings void where prohibited; open only to U.S. residents; the odds of winning depend upon the number of participants. See full disclaimer
HERE
.