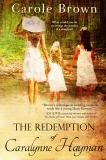 How far would you go to avenge the murder of a beloved daughter?
Before we visit today's author, I want to announce that the winner of the signed copy of
Always in My Heart
, by Mary Ellis, is:
rejordan79@ . . .
and the winner of the signed copy of
Snow on the Tulips
, by Liz Tolsma, is:
purplefreak13@ . . .
Congratulations! I'll email you both today to get your mailing addresses, and we'll get your books to you right away.
I encourage readers to keep commenting and/or subscribe at right (above my list of books) in order to participate in future book give-aways! Subscribers are entered a second time when they comment.
Remember to enter your email address when you comment, as described in today's drawing information, below. If you win the drawing but haven't left your email address, I can't contact you!
Now let's visit with novelist
Carole Brown
, author of
The Redemption of Caralynne Hayman
(Lighthouse Publishing of the Carolinas, September 2013).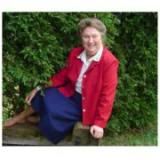 Carole Brown lives in Southeast Ohio and is always on the lookout for catchy titles and suspenseful plots.
The Redemption of Caralynne Hayman
, her debut inspirational novel, was a ACFW Genesis semi-finalist. She has also written five children's books, including
Racy, the Rabbit
, dealing with character traits, and won two awards for her poems.
Carole has written her whole life as newspaper reporter, editor of journals and newsletters, and research manuscripts. When not penning her own novels, she enjoys mentoring beginning writers and founded a writer's group called Circle of Pens where she can mentor to her heart's content. Her passion for serving continues in her secretarial work and as coordinator for the state of Ohio with ACFW.
She and her husband have traveled extensively throughout the United States ministering and counseling. They have particularly enjoyed the western states, where they've labored with the Native Americans, and many other specific places where she gathers fodder for her writings. They continue to enjoy traveling, their grandsons, the country life and city lights, gardens, and good food.
Please tell us three random things we might not know about you.
-- I've played three different instruments in my life: a clarinet, a guitar, and a piano.
-- I love the southwest where we've worked with the American Indians: learning how to make fry bread, shucking corn with the witch doctor's wife out in a field, visiting hogans, and panning for gold.
-- I never thought I'd get to be a grandmother: now in one year's time I gained three grand boys: the light of our eyes!
What a wonderful development for you, Carole! Congrats on the growing family.
Please tell us a bit more about the plot of The Redemption of Caralynne Hayman.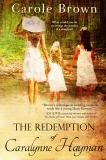 Caralynne Hayman is angry and bitter over the abuse and death of her eleven-year-old daughter from the hands of her religious group, The Children of Righteous Cain. When her husband suffers a sudden heart attack, she does nothing to help him. In her eyes someone needs to pay, and if that means all of the men in the group, then so be it.
Dayne MacFarland is sent away to college by the senior elder of the group to learn ministry. When he returns after finding salvation, determined to bring the truth to the people he's known all his life, he rediscovers Cara and realizes the love he once felt for her is still deeply embedded within his heart.
Dayne faces men unwilling to turn their backs on the cult training he despises. Cara faces men who follow their leader in abuse toward their wives and the young girls of the group. Cara is considered rebellious and inappropriate to befriend. Dayne is the apple of Elder Simmons' eye—until he takes a stand against their teachings.
Can Cara overcome the feelings that have governed her most of her life? Can she learn to trust Dayne, and most of all a God whom she sees as uncaring—if he's really there at all? Only his prayers and love can reach Cara and show her the way to redemption. Will Cara recognize and accept God's love and forgiveness before she goes too far?
What is it about Cara that will make your readers care about her?
In spite of the anger and bitterness Cara portrays, she has a tender and loving heart for her two remaining daughters, for the other women of the group, and for Dayne. She is scared and troubled, bitter and angry but determined to carry her plans through.
If you were the casting director for the film version of your novel, who would play your lead roles?
Well, it's always hard for me to do this because I have such a rigid image of my characters in my mind. Still, I'll give it a shot: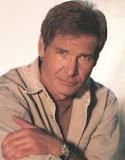 Dayne MacFarland: Harrison Ford.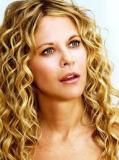 Caralynne Hayman: perhaps Meg Ryan.
What is the last novel you read that you would recommend?
Hummingbird
by David Stearman. The characters and plot were unique, interesting, and fun. The setting, Mexico, was especially attractive. The author is a great writer and talented musician, and I look forward to reading more of his work.
What are you working on now?
I work on more than one novel at a time. Right now, I'm working on a novel set in a time period I've never written before, the late 1800's. It's a light suspense and a fun novel with a feisty heroine and some unique characters. I love bringing into my stories connections between characters that began years before and for various reasons, they are thrown together again, and that's what happens in this one. The more unique and suspenseful the better!
I'm also working on two second books in a couple different series. One takes place in Cincinnati, Ohio during WWII and involves espionage and lots of romance. The other takes place in Montana, involves wildlife, a psychopath, an inexperienced detective determined to find her older brother's murderer, and a mouse who helps solve the current case. It could be called a whimsical suspense.
Where else can readers find you online?
I love to connect with others! Please do check these out:
Personal blog:
sunnebnkwrtr.blogspot.com
Facebook
Twitter
Pinterest
Goodreads
I also am part of several other blogs:
Stitches in Time
Barn Door Book Loft
The book can be purchased in fine book stores and online via the following buttons:
Finally, what question would you like to ask my readers?
What is the most delightful habit/hobby/activity you've read about (or even seen done in real life)? Something that drew your attention or made you wish you had the courage/talent/chance to do the same?
Thanks, Carole, for visiting with us and telling us about your novel. Readers, Carole has offered to give a signed copy of her book
to the winner of our drawing on Monday, January 6. To enter, leave a comment below in answer to Carole's question, above. "Please enter me" won't get you entered.
Leave your email address, in case you win, like so: trish[at]trishperry[dot]com.
Also, I'd love it if you'd connect with me on Facebook. Just click on my name at the right of today's post.
Annoying legal disclaimer: drawings void where prohibited; open only to U.S. residents; the odds of winning depend upon the number of participants. See full disclaimer
HERE
.