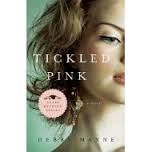 When life gets you down, you have choices: Wallow in self pity or pull yourself up and plow forward.
Before we visit today's author, I want to announce that the winner of the signed copy of Silver Bells, by Deborah Raney, is:
richmond.abigail@ . . .
Congratulations! I'll email you today to get your mailing address, and we'll get your book to you right away.
I encourage readers to keep commenting and/or subscribe at right (above my list of books) in order to participate in future book give-aways! Subscribers are entered a second time when they comment.
Now let's revisit novelist
Debby Mayne,
author of
Tickled Pink
(Abingdon Press, September 2013).
Author and speaker Debby Mayne grew up in a military family, which meant moving every few years throughout her childhood. Debby was born in Alaska, and she has lived in Mississippi, Tennessee, Oregon, Florida, Hawaii, and Japan. She and her husband of almost 30 years have two grown daughters, a son-in-law, and a granddaughter.
Debby has published more than 30 books and novellas, hundreds of short stories and articles, and a slew of devotions for busy women. She has also worked as managing editor of
Coping with Cancer
, a national health magazine, product information writer for the TV retailer Home Shopping Network, a creative writing instructor, and a copy editor and proofreader for several book publishers.
Please tell us three random things we might not know about you.
-- I'm the Etiquette Guide for About.com.
-- My current favorite exercise is rebounding (jumping on a mini-trampoline).
-- I love peanut butter.
Please tell us a bit more about the plot of Tickled Pink.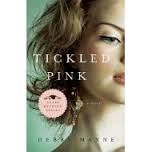 Priscilla Slater shows up at her 20-year reunion as a national celebrity. Her hair salon dynasty has skyrocketed, and to top it off, she has her own line of hair products. She has become a huge success with the "Ms. Prissy Big Hair" line that lets women with the thinnest of locks get the coveted "big hair" look so popular in the South.
Her classmates have finally come to terms with adulthood, but they're handling it with the grace of a Southern woman wearing white after Labor Day. It's just downright awkward!
Asserting the maturity that her classmates have often lacked, Priscilla holds her head high. But she can't ignore everything. When she catches her mother in the arms of her former high school principal, Priscilla can't get out of town fast enough.
Eager to get back to her more comfortable life, Priscilla runs head on into an ultimatum: Tim tells her they're not getting any younger—as if she has to be reminded.
I've already said this to Debby, but readers, don't you just love that cover? This series has terrific covers, in my humble opinion.
What is it about Priscilla that will make your readers care about her?
She's as insecure as she is driven, so most people can relate to her regardless of what they do for a living or where they are in life.
If you were the casting director for the film version of your novel, who would play your lead roles?
Priscilla – Gwyneth Paltrow
Tim – Jake Gyllenhaal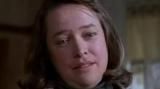 Laura – Kathy Bates when she was younger
Trudy – Emily Maynard
Celeste – Shelley Duvall when she was younger
Students returned to classes this month. If you could attend class in any subject—even something crazy—what would it be?
American History. I never appreciated it when I was in school, so I'd like a do-over.
I know so many people who have developed greater appreciation for history as they've . . . matured in life, so to speak? I'm with you on that, Debby.
What is the last novel you read that you would recommend?
I just finished reading
A Marriage in Middlebury
, by Anita Higman for an endorsement. I'm a long-time Anita Higman fan, and she came through with delightful characters in a comfy setting and that fabulous "ahh" factor that left me feeling good for a long time afterward.
Yes! I endorsed Anita's novel, as well. Since a couple of my novels involve a tearoom owner, I was drawn to Anita's heroine, Charlotte, owner of the Rose Cottage Tearoom.
What are you working on now?
I'm working on
Trouble in Paradise,
the second book in the Uptown Belles series for Charisma House. All 3 books in this series are fish-out-of-water stories with southern women moving up to New York City.
Where else can readers find you online?
www.debbymayne.com
Facebook
www.debbymayne.blogspot.com
The book can be purchased in fine book stores and online via the following buttons:
CBD.com
Finally, what question would you like to ask my readers?
Have you ever attended a class reunion, and if so, did it meet your expectations?
Thanks, Debby, for visiting with us and telling us about your novel. Readers, Debby has offered to give a signed copy of her book
to the winner of our drawing on Thursday, October 10. To enter, leave a comment below in answer to Debby's question, above. "Please enter me" won't get you entered.
Leave your email address, in case you win, like so: trish[at]trishperry[dot]com.
Be sure to check out my post about
great love stories
, below. Leave an appropriate comment at the bottom of the post to enter the drawing for a signed copy of my book,
Unforgettable
.
Finally, I'd love it if you'd connect with me on Facebook. Just click on my name at the right of today's post.
Annoying legal disclaimer: drawings void where prohibited; open only to U.S. residents; the odds of winning depend upon the number of participants. See full disclaimer
HERE
.