Amid cyclones and epidemics, two women flee to the tropical south of India only to be captured by their respective pasts—Eshana by her traditional Hindu uncle for her faith in Christ, the other, Lieutenant Laine Harkness still imprisoned by her love for Adam who crushed her heart years ago.
Before we visit today's author, I want to announce that the winner of the signed copy of
The Rancher's Second Chance
, by Davalynn Spencer, is:
worthy2bpraised@ . . .
Congratulations! I'll email you today to get your mailing address, and we'll get your book to you right away.
I encourage readers to keep commenting and/or subscribe at right (above my list of books) in order to participate in future book give-aways! Subscribers are entered a second time when they comment.
Now let's meet novelist
Christine Lindsay
, author of
Captured by Moonlight
, Book 2 of series Twilight of the British Raj (WhiteFire Publishing, May 2013).
Irish-born Christine Lindsay writes multi-award-winning inspirational historical novels.
Her great-grandfather and grandfather both worked as riveters on the Titanic. Several more of her ancestors served in the British Cavalry in India, seeding Christine's long-time fascination with Colonial India, and became the stimulus for her series Twilight of the British Raj.
In her novels
Shadowed in Silk
and
Captured by Moonlight,
Christine delights in weaving the endless theme of God's redemptive love throughout stories of danger, suspense, adventure, and romance.
The Pacific coast of Canada, about 200 miles north of Seattle, is Christine's home. Like a lot of authors, Christine's chief editor is her cat.
Please tell us three random things we might not know about you.
-- When I was a baby I was once patted on the head by Prince Philip.
-- I relinquished my first child to adoption, but was reunited with her 20 years later.
-- I can hardly wait to use our brand new trailer on holidays.
How lovely, Christine, that reunion story!
Please tell us a bit more about the plot of Captured by Moonlight.
Captured by Moonlight
—Prisoners to their own broken dreams…
After a daring rescue goes awry, the parched north of India grows too hot for nurse Laine Harkness and her friend Eshana. The women flee to the tropical south…and run headlong into their respective pasts.
Laine takes a new nursing position at a plantation in the jungle, only to discover that her former fiancé is the owner…and that Adam has no more to say to her now than he did when he crushed her years ago.
Eshana, captured by her traditional uncle and forced once more into the harsh Hindu customs of mourning, doubts whether freedom will ever again be in her future, much less the forbidden love that had begun to whisper to her. Is faith enough to live on? Or is her Savior calling her home?
Amid cyclones and epidemics, clashing faiths and consequences of the war, will the love of the True Master give hope to these searching hearts?
What is it about Laine that will make your readers care about her?
Laine can't get over the one man she truly loved, and fears all she'll ever have in life is her career as a nurse.
If you were the casting director for the film version of your novel, who would play your lead roles?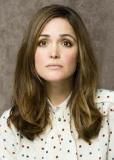 Rose Byrne from the TV show,
Damages
, would make a perfect Laine, funny and with an Australian accent, it's much like a British accent in India.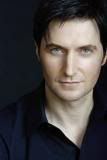 Richard Armitage who played John Thornton in
North & South
would make a perfect Adam, serious, wounded, and deeply sensitive.
Author Ray Bradbury said, "The answer to all writing, to any career for that matter, is love." What do you love about writing?
It's the way God wired my brain, so my whole person—body and soul—clicks when I write. It doesn't feel like work, and yet it is---the perfect work.
What is the last novel you read that you would recommend?
I thoroughly enjoyed
Band of Sisters
by Cathy Gohlke. I loved the history behind the fictional story, and the plot kept me turning the pages.
I love Cathy's writing, as well. I think she's one of the best in the Inspirational market today.
What are you working on now?
I am currently writing the final installment to my series Twilight of the British Raj called
Veiled at Midnight
. WhiteFire Publishing will release this Feb. 2014. And I'm doing final edits on a romance novella for WhiteRose Publishing for their Passport to Romance line. That book will be called
Londonderry Dreaming
, and the release date is TBA.
Where else can readers find you online?
You can find my novels on my website
www.christinelindsay.com
Subscribe to my Inspirational blog
www.christinelindsay.org
I would love to connect on
Twitter
Be my friend on
Facebook
Join me on
Pinterest
The book can be purchased in fine book stores and online via the following buttons:
Finally, what question would you like to ask my readers?
Do you think books with international settings will become more popular to the US market in time?
Good question. Since I read a lot of secular novels, I can attest that the dearth of international settings is only an issue in the Inspirational market. I don't know why. I love international settings!
Thank you, Christine, for visiting with us and telling us about your novel. Readers, Christine has offered to give a signed copy of her book
to the winner of our drawing on Thursday, September 5. To enter, leave a comment below in answer to Christine's question, above. "Please enter me" won't get you entered.
Leave your email address, in case you win, like so: trish[at]trishperry[dot]com.
Be sure to check out my post about
classic rewrites
, below. Leave an appropriate comment at the bottom of the post to enter the drawing for a signed copy of the book.
Finally, I'd love it if you'd connect with me on Facebook. Just click on my name at the right of today's post.
Annoying legal disclaimer: drawings void where prohibited; open only to U.S. residents; the odds of winning depend upon the number of participants. See full disclaimer
HERE
.