Jezebel was the most hated woman in the Bible but what she did for love will surprise you.
Before we meet today's author, I want to announce that the winner of the signed copy of
The Face of the Earth
, by Deborah Raney, is:
reneeasmith61@ . . .
Congratulations! I'll email you today to get your mailing address, and we'll get your book to you right away.
I encourage readers to keep commenting and/or subscribe at right (above my list of books) in order to participate in future book give-aways!
Now let's meet novelist
Ginger Garrett
, author of
Reign: The Chronicles of Queen Jezebel
(David C. Cook, May 2013).
Ginger Garrett is the author of several critically acclaimed books on women of history. REIGN: The Chronicles of Queen Jezebel, is book three of the Lost Loves of the Bible series from David C. Cook. The other titles include DESIRED: The Untold Story of Samson and Delilah, and CHOSEN: The Lost Diaries of Queen Esther.
Her popular nonfiction
Beauty Secrets of the Bible
reveals how ancient women viewed beauty and the natural foods, perfumes and cosmetics that complemented their true beauty.
Ginger is a popular motivational speaker at women's events and a frequent radio and television guest. Ginger has been featured by media across the country including Fox News,
USA Today, Library Journal
, 104.7 The Fish Atlanta, FamilyNet Television, National Public Radio, Billy Graham's Hour of Decision, Harvest Television, and more.
Please tell us three random things we might not know about you.
--A dog lover—no, a dog fanatic!
--A former finalist in a Pillsbury Bake-Off. Alas, my biscuits fell flat with the judges.
--Applied to the CIA after college, hoping to be an international spy. Turns out, flaming red hair and hot pink lips are somewhat a deterrent to blending in with certain cultures.
Please tell us a bit more about the plot of Reign.
Jezebel was the daughter of the second most powerful man in the Phoenician empire. When her father took the throne, he married her off to a prince from a distant land. Although Jezebel was raised on the shores of the sparkling Mediterranean, in one of the wealthiest cities in the world, she was sent to live in a dry land where people had to grow their own food. Worse, they denied the existence of any other god but their own. Her prince was the son of a hired killer, and not the cultured man she had expected. Jezebel was born to reign, but she refused to let anyone rule her heart.
What is it about Jezebel that will make your readers care about her?
Most readers know Jezebel simply as an evil woman who worshipped pagan gods. But that wasn't an unusual "crime" in ancient days. Gods were as common as rocks. Jezebel was unique in that she was pulled out of a polluted, hedonistic kingdom and given the chance to know the God of Israel, Yahweh. He was a living God, which she had never encountered before. She was offered many chances to accept mercy and grace. It's not my hope that we learn to love Jezebel through this novel, but rather, that we realize how many times we have done the same thing and refused to accept grace.
If you were the casting director for the film version of your novel, who would play your lead roles?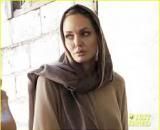 I love Angelina Jolie for Jezebel,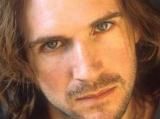 Ralph Fiennes for Ahab,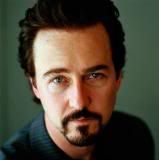 and for the bookworm who truly is the hero of the biblical tale, Obadiah, I would pick Ed Norton. Have your people call their people. ☺
I'm on it!
Let's fantasize that your publisher is sending you to explore the setting for a new novel. Where are they sending you. Why there?
Boston. I love that city and have family there. I'd love to write a historical time travel piece with Boston as the backdrop.
What is the last novel you read that you would recommend?
Readers simply must read this year's Newberry Award winner,
The One and Only Ivan
, by Katherine Applegate. It's an extremely fast read, but you'll want to linger over the beautiful language and heartfelt tale of Zoo Atlanta's most beloved gorilla, Ivan. Based on a true story, it will renew your hope in miracles and the power of kindness.
What are you working on now?
I just finished my first novel for kids. I mentor forty middle school students who dream of becoming professional writers someday, and this is a book I wrote for their generation. It's being shopped around right now.
Where else can readers find you online?
www.gingergarrett.com
, Facebook, and Twitter, BookFun.org, and GoodReads.
The book can be purchased in fine book stores and online via the following buttons:
CBD.com
Finally, what question would you like to ask my readers?
If you could only pass one novel on to your grandchildren someday, which one would it be and why? And we're talking fiction here, just as a reminder! ☺
Cool question. Thanks, Ginger, for visiting with us and telling us about your novel. Readers, Ginger has offered to give a signed copy of her book
to the winner of our drawing on Thursday, June 6. To enter, leave a comment below in answer to Ginger's question, above. "Please enter me" won't get you entered.
Leave your email address, in case you win, like so: trish[at]trishperry[dot]com.
Be sure to check out my interviews with
Miralee Ferrell
and
Stephanie Morrill
, below. Leave an appropriate comment at the bottom of each post to enter the drawing for a signed copy of the book.
Finally, I'd love it if you'd connect with me on Facebook. Just click on my name at the right of today's post.
Annoying legal disclaimer: drawings void where prohibited; open only to U.S. residents; the odds of winning depend upon the number of participants. See full disclaimer
HERE
.