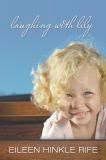 An unexpected encounter with a person from her past launches a special-education teacher on a quest for answers.
Before we revisit with today's author, I want to announce that the winner of the signed copy of
The Message on the Quilt
, by Stephanie Grace Whitson, is:
lorizimbardi@ . . .
Congratulations! I'll email you today to get your mailing address, and we'll get your book to you right away.
I encourage readers to keep commenting and/or subscribe at right (above my list of books) in order to participate in future book give-aways!
Now let's revisit with novelist
Eileen Rife
, author of
Laughing with Lily
(OakTara, April 2013).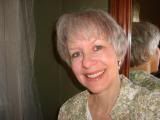 Eileen Rife is a veteran homeschool mom and author of several nonfiction books, including
Wit & Wisdom from the Wee Ones
(OakTara), as well as five fiction titles: The Born for India trilogy (
Journey to Judah, Restored Hearts,
and
Chosen Ones
),
Second Chance
, and
Laughing with Lily
.
Her byline has appeared in numerous magazines, including
Marriage Partnership, Light & Life, Mature Living, On Mission, Discipleship Journal
, and
Christian Home & School
.
She and her husband, Chuck, conduct marriage seminars and speak on a variety of topics for church groups and organizations in the States and overseas.
Please tell us five random things we might not know about you.
--I love Breyers chocolate chip mint ice cream.
--I married off two daughters within two months of each other and lived to tell about it.
--I grew up in Christian camping ministry.
--I'm married to a counselor. Yeah, I was so messed up, I had to marry a therapist to get fixed.
--At fifty-eight, I can still jump on the trampoline with my six grandchildren, all ages six and under.
I love fun grandmas!
Please tell us a bit more about the plot of Laughing with Lily.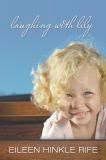 Celeste Tatem, a special-education teacher at The Brighton Center in Schreiber, Indiana, couldn't be more in love with her husband, Joe. But the memory of one day in the past haunts her, threatening their relationship. When Joe dies in a factory explosion, she sinks into depression.
It will take the arrival of a new student, Lily, and her delightful honesty, laughter, and joy at life's little things to awaken Celeste to hope.
When Don, an old flame from college, reenters Celeste's world, the flickers of love stir once again, and startling questions arise. Questions that threaten to rip the veneer off of her carefully guarded secret. Then the most unexpected thing of all happens….
A story of love and forgiveness in the most unexpected places.
What is it about Celeste that will make your readers care about her?
Celeste harbors regret over a past abortion that's rendered her infertile, but she's afraid to tell her husband for fear he might leave her.
If you were the casting director for the film version of your novel, who would play your lead roles?
Hmm . . . good question. Possibly Evangeline Lilly for the lead.
Co-lead, Christian Bale. Not so much for the roles they've played or what they stand for, but for their physical appearance.
Jeff Gerke's excellent book, Plot Versus Character, addresses both plot-first and character-first authors. Which are you? How far do you write before incorporating the other element into your manuscript?
Brainstorming characters and plot are so closely tied for me that's it's difficult to say which comes first.
What is the last novel you read that you would recommend?
When the Last Leaf Falls
by Bill Myers. Powerful story of the struggle with grief and the power of hope. Wow, tears in my eyes as I read. And a wonderful surprise ending.
What are you working on now?
Several projects. I've recently submitted a devotional titled,
Breathe Deeply My Grace
, written from God's point-of-view and which takes the reader on a journey from Genesis to Revelation to discover God's life-giving and life-sustaining grace. I'm also coauthoring a novel titled
Seasons of Hope
with Jennifer Slattery, working on
December Sunrise,
loosely based on the Sandy Hook shootings, and a nonfiction book titled
4R Rejuvenation Retreat for Women.
Where else can readers find you online?
Websites:
www.eileenrife.com
, and
www.guardyourmarriage.com
Blog:
www.eileen-rife.blogspot.com
Facebook
OakTara
The book can be purchased in fine book stores and online via the following buttons:
Finally, what question would you like to ask my readers?
What are you passionate about? What gets you up in the morning, besides the dog licking your face or your alarm clock?
Thanks, Eileen, for visiting with us and telling us about your novel. Readers, Eileen has offered to give a signed copy of her book
to the winner of our drawing on Monday, May 6. To enter, leave a comment below in answer to Eileen's question, above. "Please enter me" won't get you entered.
Leave your email address, in case you win, like so: trish[at]trishperry[dot]com.
Be sure to check out my interview with
Murray Pura
, below. Leave an appropriate comment at the bottom of the post to enter the drawing for a signed copy of the book.
And see my post about an exciting new
cell phone plan
I started using in 2012. I'm thrilled with it--unlimited talk, text, and data for $49/month, with no contract. Send me an email through the "Email Trish" button, above, if you'd like me to send you a link to learn more about the phone plan and the income opportunity it presents.
Finally, I'd love it if you'd connect with me on Facebook. Just click on my name at the right of today's post.
Annoying legal disclaimer: drawings void where prohibited; open only to U.S. residents; the odds of winning depend upon the number of participants. See full disclaimer
HERE
.