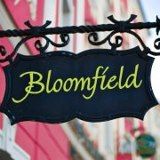 Welcome to Bloomfield, where life is simple, love is real, and stories are shared.
Before we visit the delightful town of Bloomfield, I want to announce that the winner of the signed copy of
Truth Stained Lies
, by Terri Blackstock, is
lcenlow@ . . .
Congratulations! I'll email you today to get your mailing address, and we'll get your book to you right away.
I encourage readers to keep commenting and/or subscribe at right (above my list of books) in order to participate in future book give-aways!
Today I want to introduce you all to a lovely new book series that has released its first three novels and will be releasing its fourth in May.
The Bloomfield Series
is all about the citizens of a small, charming town and their entertaining, touching lives and adventures. The incomparable ladies of the Bloomfield Garden Club are the most powerful and colorful members of the community. If you enjoyed Mitford, you're going to love Bloomfield.
The first installment is
Waiting for a View,
by
Debby Mayne
.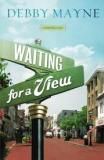 Garden Club vice-president Shirley Butler has never moved out of her family home, and she still works at the same card shop where she started her first job after high school.
She is so resistant to change, in fact, that she never married Theo, the only man she ever loved. Her dad was an alcoholic, and her mother worked herself to death trying to keep the family from crumbling, so she felt that she had a right to be reluctant to jump into anything. After years of trying to convince her to marry him, Theo finally moved away and married someone else, leaving Shirley wading around in the aftermath of what might have been.
Brad Henderson, one of the guys she went to school with, asks her out, but she turns him down, thinking it wouldn't be fair to him since it would obviously be a rebound for her. He says he's always wanted to get to know her better, and she needs to at least give him a chance.
With all that emotional baggage, will these two stubborn people ever get together? Well, if Naomi McCord, Murray the parrot, and the rest of the Bloomfield Garden Club members have anything to do about it they will.
The book can be purchased in fine book stores and online via the following buttons:
CBD.com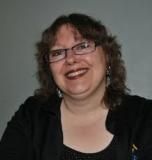 Take the Trophy and Run
, by
Gail Sattler
, is the second novel in the series.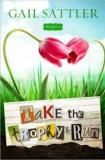 The Bloomfield Garden Club, an all-ages group of lovable oddballs that will stop at nothing to make everything beautiful, maintains this piece of heaven on earth. But even such idyllic places as this have their share of dramatic characters and stories to be told.
Take, for instance, craft store owner Amber Weathersby. She wants to be a member of the garden club but has never received the blessing of a green thumb. Her friend, Stan the mechanic, has helped as much as he can — even adding a timed sprinkler system to Amber's garden — but the results never live up to the club's expectations.
Her only claim to fame with that gang is her semi-famous garden gnome, Gnorman, who gets to hold the prized trophy each year in the Bloomfield Spring Fling contest's winning garden.
But this year, instead of being the life of the party, her little star is gnomegnapped, and worse, the club's irreplaceable trophy has gone missing with him. While Amber is chasing the gnome around town trying to win the trophy, Stan is chasing Amber, trying to win her heart.
The book can be purchased in fine book stores and online via the following buttons:
CBD.com
Gail
also authored the third release for
Bloomfield, When Pigs and Parrots Fly.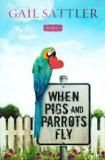 Andy Barnhart's parrot Murray has always scared the children of Bloomfield, but when he starts scaring the adults, veterinarian Sarah Faire is reluctantly cast into the role of the Pet Whisperer. Soon all the locals want her help with their dysfunctional pets, leaving little time for Sarah to care for the sick and injured animals at her clinic.
Being best friends with Sarah's brothers, Josh Tavendish has always been fond of her, but when caught in the whirlwind with Sarah and Murray, 'like' turns to 'love', and he doesn't know what to do about it.
Instead of leading her down a trail of romance, Josh finds himself following Sarah on a wild parrot chase through Bloomfield -- from the tea room to the beauty salon to the police station, and more! At the end of the trail Sarah catches Murray, and Josh catches Sarah's heart in a marriage proposal. Now the Bloomfield Garden Club must get ready for a wedding, but are parrots invited?
The book can be purchased in fine book stores and online via the following buttons:
CBD.com
And the fourth installment in the series,
Last Chance for Justice
, by
Kathi Macias,
will release in a month.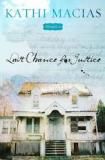 Lynn Myers is still reeling from losing her husband of thirty-five years when word comes that her only sibling, an older brother, has also died. With no one else to settle the estate, she must return to her small hometown of Bloomfield, however briefly, to settle his affairs.
Lynn's daughter, Rachel, has just graduated from Bible college and with no other commitments comes along to sort through her uncle's huge old home, right next to the local cemetery.
It isn't long before Rachel has two men -- a handsome CPA and the youth pastor -- seriously vying for her attention. At the same time, Lynn's attention is drawn to a set of journals her brother has left behind detailing a long-standing Bloomfield mystery.
As they pursue solving this mystery, Rachel must make some personal decisions about her future, while Lynn is forced to face unexpected issues from her own past.
The book can be purchased in fine book stores and online via the following buttons:
CBD.com
I hope you'll explore Bloomfield by visiting the series'
Facebook
page. You can even become a member of the garden club, which will enable you to stay up to date on the community and new releases as they become available.
While I don't have a Bloomfield book to give away, I do want to give away a signed copy of one of my books to one of you who answers the following question in the comments section, below.
What is your favorite and/or least favorite thing about small towns?
I'll draw a name from the commenters next Saturday, April 6, and I'll send a signed copy of whichever one of my novels you'd like, your choice (and you can read summaries of my books on my
books page
).
Be sure to check out my interview with
Richard Mabry
, below. Leave an appropriate comment at the bottom of the post to enter the drawing for a signed copy of the book.
And see my post about an exciting new
cell phone plan
I started using in 2012. I'm thrilled with it--unlimited talk, text, and data for $49/month, with no contract. Send me an email through the "Email Trish" button, above, if you'd like me to send you a link to learn more about the phone plan and the income opportunity it presents.
Finally, I'd love it if you'd connect with me on Facebook. Just click on my name at the right of today's post.
Annoying legal disclaimer: drawings void where prohibited; open only to U.S. residents; the odds of winning depend upon the number of participants. See full disclaimer
HERE
.