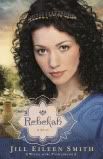 Can love heal the rift between two souls?
Before we meet today's author, I want to announce that the winner of the PDF of
False Alarm
, by Veronica Heley, is:
johnsonk133@ . . .
Congratulations! We'll get your PDF of Veronica's book to you right away.
I encourage readers to keep commenting and/or subscribe at right (above my list of books) in order to participate in future book give-aways! Commenters get an additional entry in the drawing.
Now let's revisit with novelist
Jill Eileen Smith
, author of
Rebekah
(Revell, January 2013).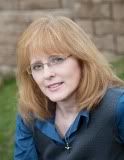 Jill Eileen Smith is the author of the bestselling
Michal, Abigail,
and
Bathsheba
, all part of the Wives of King David series, and of
Sarai
and
Rebekah
books one and two in the Wives of the Patriarchs series.
Her writing has garnered acclaim in several contests. Her research into the lives of biblical women has taken her from the Bible to Israel, and she particularly enjoys learning how women lived in Old Testament times.
Jill lives with her family in southeast Michigan.
Please tell us five random things we might not know about you.
-- My two favorite forms of exercise are bike riding and swimming.
-- My favorite vacations involve my family and the Pacific Ocean.
-- The best Christmases when my kids were small included Legos.
-- My maiden name and my married name are the same.
-- I was one of eight co-valedictorians in high school.
Please tell us a bit more about the plot of Rebekah.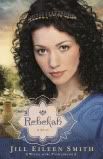 When her beloved father dies and she is left in the care of her conniving brother Laban, Rebekah knows her life has changed forever. Though she should be married by now, it's clear that Laban is dragging his feet, waiting for a higher bride-price to line his pockets.
When she is given a chance to leave her home to marry Isaac, a cousin she has never even seen, Rebekah's hope for the future is restored. Little does she know what a wondrous and heart-wrenching journey she is beginning.
As Rebekah experiences the joy of young love and the bitterness of misunderstanding and betrayal, her resolve will be tested. When the rift between her and Isaac grows so wide it is surely too great to be mended, can she trust the God of Isaac's father Abraham to bridge the gap?
What is it about Rebekah that will make your readers care about her?
Rebekah faced many of the same problems women face today – miscommunication, betrayal, deceit, favoring one child over another, allowing love and devotion for a son to replace the love that only a husband or more importantly, only God can give. By relating to Rebekah's trials, I think we can learn a lot about our own.
If you were the casting director for the film version of your novel, who would play your lead roles?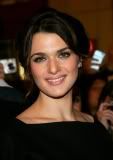 Based solely on looks, I "cast" my characters to an Idea Board when I begin each novel. For Rebekah, I cast Rachel Weisz as Rebekah.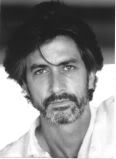 And David Strathairn as Isaac.
As we begin the new year, what do you hope to change about your life, either writing or otherwise?
This year promises to be extremely busy for me, for our family, with many milestone birthdays and a son's wedding. I also have two books to write and a lot of editing ahead.
I guess my biggest goal is to keep the Lord my focus, to trust that He will work everything out better than I could ask or imagine, and just do the work He's given me, one day at a time. It doesn't pay to worry about tomorrow. I only hope I don't become overwhelmed in the process of each new thing.
Oh, isn't that something we all have to keep telling ourselves? I completely identify with that goal, Jill.
What is the last novel you read that you would recommend?
Two From Galilee
by Marjorie Holmes. I used to read it every Christmas from the time I was sixteen. Then years went by where it sat on the shelf. But last year, when my dad died, I read it again for comfort. I found myself turning to it yet again this year and was struck by the depth of emotion that story always evokes in me. It never grows tiresome, and I've probably read it at least ten times. Highly recommended!
What are you working on now?
I am rewriting the first novella,
Naamah
, in the Loves of King Solomon e-book series. The book is due March 1, 2013. I'm hoping to finish by the end of January because I need to start
Rahab
, book one in the Brides of the Promised Land series. At the very least I need to begin research on Rahab by February. My goal is to finish the first draft of
Rahab
by June so I can concentrate on
Rachel
(book three in the Wives of the Patriarchs series) edits, and enjoy our son's wedding!
Where else can readers find you online?
My website:
www.jilleileensmith.com
Facebook
Twitter
Pinterest
The book can be purchased in fine book stores and online via the following buttons:
CBD.com
Finally, what question would you like to ask my readers?
What is your favorite female Bible character and why?
Thanks, Jill, for visiting with us and telling us about your novel.
Readers, Jill has offered to give a signed copy of her book to the winner of our drawing on Thursday, February 7. To enter, leave a comment below in answer to Jill's question, above. "Please enter me" won't get you entered.
Leave your email address, in case you win, like so: trish[at]trishperry[dot]com.
Be sure to check out my interview with
Ron Benrey
, below. Leave an appropriate comment at the bottom of the post to enter the drawing for a signed copy of the book.
And see my post about an exciting new
cell phone plan
I started using in 2012. I'm thrilled with it--unlimited talk, text, and data for $49/month, with no contract. Send me an email through the "Email Trish" button, above, if you'd like me to send you a link to learn more about the phone plan and the income opportunity it presents.
Finally, I'd love it if you'd connect with me on Facebook. Just click on my name at the right of today's post.
Annoying legal disclaimer: drawings void where prohibited; open only to U.S. residents; the odds of winning depend upon the number of participants. See full disclaimer
HERE
.