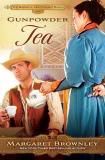 She's a Pinkerton detective working undercover; he has more aliases than can be found in Boot Hill. Neither has a clue about love.
Before we visit today's author, I want to announce that the winner of the signed copy of
The Doctor's Christmas Quilt
, by Kathi Macias, is:
mcnuttjem0@ . . .
Congratulations! I'll email you today to get your mailing address, and we'll get your book to you right away.
I encourage readers to keep commenting and/or subscribe at right (above my list of books) in order to participate in future book give-aways! Subscribers are entered a second time when they comment.
Now let's revisit with novelist
Margaret Brownley
, author of
Gunpowder Tea
(Brides of Last Chance Ranch, Thomas Nelson, October 2013).
Margaret Brownley is a
New York Times
bestselling author with more than 30 novels to her credit including her newly released
Gunpowder Tea,
and a non-fiction book. Look for her work in the following recently released collections:
A Bride for All Seasons, A Log Cabin Christmas
and
A Pioneer Christmas.
Not bad for someone who flunked 8th grade English. Just don't ask her to diagram a sentence.
(That last was Margaret being self-effacing, not me being mean!)
Please tell us three random things we might not know about you.
I've traveled to all 50 states and lived in four.
I'm a Boy Scout merit badge counselor.
I once sold a two year storyline to a CBS daytime soap (and it's just a coincidence that soon after making that sale the soap went off the air).
But, of course!
Please tell us a bit more about the plot of Gunpowder Tea.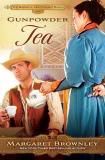 After reading about Kate Warne who worked for the Pinkerton National Detective Agency from 1856 to her death in 1868, I knew I had to write about a female detective. A master of disguise, Kate helped save president-elect Abraham Lincoln from an assassination attempt on the train to Washington by having him pose as her invalid brother. Kate was the perfect role model for my heroine.
Miranda Hunt (working undercover as Annie Beckman) doesn't save a president, but she's determined to track down the notorious Phantom who's been terrorizing the Arizona Territory for more than a year. To that end she watches cowhand Jeremy Taggert like a hawk. Not only is he the handsomest man she ever laid eyes on, but she's convinced he's the Phantom. Little does she know that he's a Wells Fargo agent also working undercover and equally suspicious of her. Needless to say, the two of them are working at cross-purposes and that's when the fun begins.
That does sound like fun. And I had never heard that story about hiding Lincoln. I can't imagine he'd be an easy man to hide or disguise.
What is it about Miranda that will make your readers care about her?
Miranda's father was a Pinkerton detective who died in action and she's striving to live up to his reputation. I believe readers will root for her as she closes in on the Phantom. I think readers will also like the chemistry between her and Jeremy Taggert—the handsome hero who may or may not be the bad guy. Whew! Do these two sizzle!
If you were the casting director for the film version of your novel, who would play your lead roles?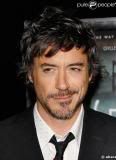 I would want either Robert Downey Jr.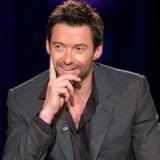 or Hugh Jackman to play the handsome witty hero. Either one of them could carry off the part with great charm.
I have no idea who should play my Pinkerton heroine. Mainly because I can't keep up with all the young actresses. But she would have to hold her own against Downey Jr. or Jackman.
Maybe the readers would have someone in mind? Readers, if you suggest an actress, I'll enter your name an extra time in Margaret's drawing.
Now, Margaret. put yourself into your lead character's voice and give us an applicable sentence that incorporates the words, "goodbye" and "honestly" (or "honesty").
"Honestly! If that man don't toe the line it'll be goodbye freedom and hello gallows."
What are you working on now?
I just completed a novella to be included in the
Four Weddings and A Kiss
collection with Mary Connealy, Robin Lee Hatcher and Debra Clopton, and am currently working on a new series.
Where else can readers find you online?
Website:
www.margaretbrownley.com
Facebook
Twitter
Pinterest
Blog:
www.petticoatsandpistols.com
Blog:
christianfictionhistoricalsociety.blogspot.com
The book can be purchased in fine book stores and online via the following buttons:
CBD.com
Finally, what question would you like to ask my readers?
Travelodge hotels just released their annual list of books customers leave behind. (Bet you didn't know there was such a list). This past year the most left behind book was
Fifty Shades Freed
(at more than a 1000 copies). So 'fess up. What was the last book you left behind on a bus, train, plane, hotel or wherever? The last book I left behind?
Gone Girl
, which just happens to be number four on the Travelodge list. I left it in Buellton, California at an RV recreation hall.
I love that question, Margaret! I think the last book(s) a left behind were some of my own. I don't know if those would have been considered gifts to whoever found them, but that was my egotistical intent.
Thanks for visiting with us and telling us about your novel. Readers, Margaret has offered to give a signed copy of her book
to the winner of our drawing on Monday, November 4. To enter, leave a comment below in answer to Margaret's question, above. "Please enter me" won't get you entered.
Leave your email address, in case you win, like so: trish[at]trishperry[dot]com.
Be sure to check out my interviews with
Kathryn Mackel
and
Katy Lee
, below. Leave an appropriate comment at the bottom of each post to enter the drawing for a signed copy of the book.
Finally, I'd love it if you'd connect with me on Facebook. Just click on my name at the right of today's post.
Annoying legal disclaimer: drawings void where prohibited; open only to U.S. residents; the odds of winning depend upon the number of participants. See full disclaimer
HERE
.