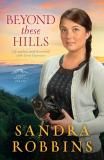 Sparks fly when a young mountain woman and a government agent find themselves on opposing sides in the the sale of mountain land for the establishment of a national park.
Before we visit today's author, I want to announce that the winner of the signed copy of
Arkansas Weddings
, by Shannon Vannatter, is:
plhouston@ . . .
Congratulations! I'll email you today to get your mailing address, and we'll get your book to you right away.
I encourage readers to keep commenting and/or subscribe at right (above my list of books) in order to participate in future book give-aways! Subscribers are entered a second time when they comment.
Now let's revisit with novelist
Sandra Robbins
, author of
Beyond These Hills
(Harvest House Publishers, September 2013).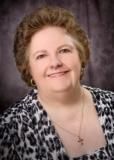 Sandra Robbins, former teacher and principal, is an award winning multi-published author of Christian fiction who lives with her husband in Tennessee.
Angel of the Cove,
her first book in the Harvest House Publishers historical romance series Smoky Mountain Dreams, released in August, 2012, and was recently named the 2013 winner in the Single Title Inspirational Category of the Gayle Wilson Award of Excellence. This award is given by the Birmingham Southern Magic Chapter of Romance Writers of America for excellence in writing romance.
In addition in 2013 her Love Inspired Suspense books
Shattered Identity
and
Fatal Disclosure
were both awarded the HOLT Medallion in different categories of the Virginia Romance Writers of America contest to honor outstanding literary talent.
Dangerous Waters
, the first book in her Cold Case Files Series, released the first of August and was followed by
Beyond These Hills
, the third book in her Smoky Mountain Dream series, in September.
Please tell us three random things we might not know about you.
-- I enjoy traveling. My husband and I were thrilled to take a cruise to Alaska this summer.
-- I'm a big fan of James Taylor and love to listen to his music.
-- I love watching movies. Two of my recent favorites are
The Life of Pi
and
The Best Exotic Marigold Hotel.
Please tell us a bit more about the plot of Beyond These Hills.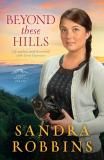 This is the third book in the Smoky Mountain Series. In this book, the government is in the process of establishing the Great Smoky Mountain National Park, and the people who've lived in the remote valley of Cades Cove must sell their land and move out. Determined to hang onto the land that's been in their families for generations, the residents try every legal means at their disposal.
When a young government agent arrives with the assignment to get the last residents to sell, he thinks he'll be finished in no time, but he hasn't expected to meet a beautiful mountain girl just as determined to help her family keep their farm. As their attraction grows, they realize the barriers that stand between them can only be broken down by uniting their lives in Christ's love.
What is it about Laurel that will make your readers care about her?
Laurel Jackson is the third strong woman in this series, with the first being her grandmother in
Angel of the Cove
and her mother in
Mountain Homecoming
. She has been taught to believe in God to provide her needs and to love her family. When she encounters Andrew Brady who has known neither of these things in his life, it seems she has come up against an immovable obstacle, but God has other plans for her and Andrew.
If you were the casting director for the film version of your novel, who would play your lead roles?
Emily Blunt would be Laurel,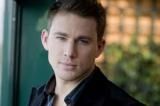 and Channing Tatum would be Andrew.
Students returned to classes this month. If you could attend class in any subject—even something crazy—what would it be?
I graduated from college with a degree in music with the piano as my instrument. I've also played several other instruments, but there's one I've never attempted even though I have wanted to. I would love to take instruction in how to play the harp. I think it is a beautiful instrument with a gorgeous sound, and I wish I knew how to play it.
Yes, a very dreamy instrument!
What is the last novel you read that you would recommend?
I read a lot and in a lot of different genres, but there's one book that I've read lately that really appealed to me. It is
Try, Try Again
by Ruth Logan Herne. It is the story of the reconciliation and healing of a family after years of the parents being divorced. Right before I read this book, my daughter and her ex-husband had remarried after being divorced for five years, so I can testify to how God can bring about healing when we think there is no hope.
What are you working on now?
I am working on
Trail of Secrets
, the third book in my Cold Case Files series. It's a romantic suspense which is loosely based on the disappearance twenty-five years ago of the daughter of a family in our church. Only last year did her family finally discover the location of her body and were able to bring her home for burial. She was an anonymous murder victim in Texas, and her case is still unsolved.
How horribly sad, Sandra. That can't be an easy book to write.
Where else can readers find you online?
Readers can find me at my website at
sandrarobbins.net
or they can contact me at sandra@sandrarobbins.net. I am also on Facebook, Twitter, and Goodreads.
The book can be purchased in fine book stores and online via the following buttons:
CBD.com
Finally, what question would you like to ask my readers?
Just like my friends in our church, there are perhaps thousands of families all across the country who live each day with the question of who harmed someone they love. Writing the Cold Case Files series has made me stop and think a lot about these families and the heartbreak they face because of unanswered questions. Have you or someone you've known ever had to endure such pain? Or perhaps there's an unsolved case you've read about that you can't get off your mind. Leave a comment and let me know.
Thanks, Sandra, for visiting with us and telling us about your novel. Readers, Sandra has offered to give a signed copy of her book
to the winner of our drawing on Monday, September 16. To enter, leave a comment below in answer to Sandra's question, above. "Please enter me" won't get you entered.
Leave your email address, in case you win, like so: trish[at]trishperry[dot]com.
Be sure to check out my interview with
Shannon Vannatter
, below. Leave an appropriate comment at the bottom of the post to enter the drawing for a signed copy of the book.
Finally, I'd love it if you'd connect with me on Facebook. Just click on my name at the right of today's post.
Annoying legal disclaimer: drawings void where prohibited; open only to U.S. residents; the odds of winning depend upon the number of participants. See full disclaimer
HERE
.