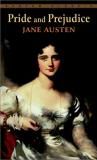 "It is a truth universally acknowledged, that a single man in possession of a good fortune, must be in want of a wife."
(
Pride and Prejudice,
Jane Austen)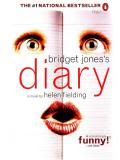 "It is a truth universally acknowledged that when one part of your life starts going okay, another falls spectacularly to pieces."
(
Bridget Jones's Diary,
Helen Fielding)
Before we address today's topic, I want to announce that the winner of the signed copy of
Memory's Door
, by James L. Rubart, is:
bonnieroof60@ . . .
Congratulations! I'll email you today to get your mailing address, and we'll get your book to you right away.
I encourage readers to keep commenting and/or subscribe at right (above my list of books) in order to participate in future book give-aways! Subscribers are entered a second time when they comment.
Now for today's topic. I'm not featuring a particular author, but
I do plan to give one of my books away (your choice) to someone who comments below.
Lately I've been considering the practice of writing contemporary novels that mirror classic stories.
Personally, I've always enjoyed reading the new stories, making note of what the contemporary author chose to keep and what she chose to alter. Sometimes I haven't realized the new book was a take-off until I've finished it. When that happens, I find myself reviewing, trying to find the parallels and the detours.
So, I consider the rewrites clever in their own way.
Often the update has been produced as a film or stage performance, rather than a novel, as when Williams Shakespeare's
Romeo and Juliet
was produced in modern (and musical) fashion in the
Leonard Bernstein production,
West Side Story
.
Of course, since Shakespeare wrote for the stage, this transition makes sense.
Some classics have been reworked into animated film, as well, which was the case with Shakespeare's
Hamlet
and Disney's
The Lion King.
Did you know about that? I didn't for quite some time. As the mother of a young one when
The Lion King
released, I simply considered it as a gripping, beautifully animated story.
Another kind of "story" reworking is done by authors writing for the Inspirational market. Francine Rivers' massively popular novel,
Redeeming Love
is a retelling of the Biblical book of
Hosea
. While Rivers' novel wouldn't be classified as "contemporary," it is certainly modern in comparison to the 8th Century B.C., when Hosea answered God's command to win Gomer back with his own redeeming love.
For that matter, even
Hosea
is a form of retelling, when you consider it serves as a mirror of God's willingness to hang in there with us, despite our unending flaws, with
His
redeeming love.
So. What I want to ask of you is this.
If you could read a contemporary retelling of any classic story, which story would you choose?
I'll send a signed copy of any one of my books
to the winner of a drawing on Monday, September 2. To enter, leave a comment below in answer to my question, above. "Please enter me" won't get you entered.
Leave your email address, in case you win, like so: trish[at]trishperry[dot]com.
Be sure to check out my interview with
Davalynn Spencer
, below. Leave an appropriate comment at the bottom of the post to enter the drawing for a signed copy of the book.
Finally, I'd love it if you'd connect with me on Facebook. Just click on my name at the right of today's post.
Annoying legal disclaimer: drawings void where prohibited; open only to U.S. residents; the odds of winning depend upon the number of participants. See full disclaimer
HERE
.