A teen writer takes secret revenge on her ex-friends by writing them into her novel, and when they find out about it, she suffers the consequences of using her pen as her sword.
This bonus weekend post features novelist,
Stephanie Morrill
author of
The Revised Life of Ellie Sweet
, (Playlist Young Adult Fiction, May 2013).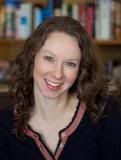 Stephanie Morrill lives in Overland Park, Kansas with her husband and two kids. Her only talents are reading, writing, and drinking coffee, so career options were somewhat limited. Fortunately she discovered a passion for young adult novels and has been writing them ever since.
Stephanie is the author of The Reinvention of Skylar Hoyt series and
The Revised Life of Ellie Sweet
. She enjoys encouraging and teaching teen writers on her blog.
Please tell us three random things we might not know about you.
-- I love historical fiction, but I have no desire to write it. I tried once. I wrote 500 words and had a list of about 500 things I needed to research. I gave up then.
-- I'm obsessed with argyle. Not sure what it is about that pattern, but I love it.
-- I have a collection of giraffes in my office, and I'm really not sure how I started collecting them. They all have author's names because when my brother-in-law gave me my first giraffe, he put a nametag on it that said, "Hemingway" and the theme stuck.
I'm like that with frogs, Stephanie. I have no idea how that happened. I've also developed an odd collection of various animals that have big bodies and tiny, stupid eyes (a chicken, a cow, a duck, and a pig so far). It takes so little to make us happy, doesn't it?
Please tell us a bit more about the plot of The Revised Life of Ellie Sweet.
Ellie Sweet is a lot of things—good girl, novelist, silent adorer of the new boy at school, Palmer. But when "outcast" gets added to the list, she decides it's time to take reality into her own hands … and tweak it as needed.
In the pages of her book, she's Lady Gabrielle, favorite of the medieval Italian court. Her once-friends are reduced to catty ladies-in-waiting, and the too-charming Palmer—who in real life never spares her a second word—gets to be nothing more than a rake wracked by unrequited love for her. She even has a perfect real-life villain in the brooding Chase, who hails from the wrong side of town.
But just when she's getting along great in her fictional world, the real one throws her a few curves. With Chase pursuing her, Palmer wanting to date her—but in secret—and the details of her manuscript going public, Ellie suddenly receives more attention than she ever really wanted. And when her former-friends discover what she's been writing, they're determined to teach Ellie a lesson about the severe consequences of using her pen as her sword.
This sounds like such a fun novel!
What is it about Ellie that will make your readers care about her?
Ellie is a junior in high school, and she feels very trapped in her life and alienated from the girls she grew up hanging out with. I think most people have experienced circumstances where they think, "I'm stuck. This isn't going to change, and there's nothing I can do about it." And I know I've had friends move into phases into life that makes me feel left behind.
Oh, that hurts just remembering. Yes, I think many people have experienced that at some point in their young years.
If you were the casting director for the film version of your novel, who would play your lead roles?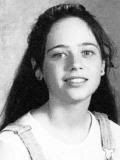 Ellie would be very tricky to cast because she's cute, but not gorgeous, and that's hard to find in an actress! If it were possible to turn Zooey Deschanel back into a teenager and make her not quite so beautiful, then she could be a good fit.
This is actually Zooey as a young teen.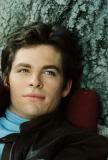 We'd have to young up this actor too, but I think Chris Pine would be an excellent Palmer.
This was the youngest Chris Pine I could find. I think he got cuter with age.
I still can't figure out who would play Chase. Maybe a 17-year-old version of Dwayne Johnson?
If the wording on the photo is to be believed, this is our man as a young man....

Let's fantasize that your publisher is sending you to explore the setting for a new novel. Where are they sending you. Why there?
Visalia, California which is in the valley of California, pretty close to Fresno. Not an dream vacation spot, but I spent a few years of my childhood there, and when I first started working on Ellie's story, that was just where I pictured her.
What is the last novel you read that you would recommend?
Glass Girl
by Laura Anderson Kurk, who's one of my fellow authors at Playlist Young Adult Fiction. The main character is a teenage girl whose brother was killed in a school shooting, who sacrificed himself to save her. Laura has a poetic way with words, and the story is beautiful.
What are you working on now?
Right now I'm editing
The Unlikely Debut of Ellie Sweet
, the sequel to Ellie's story, which releases in November. I love the editing process, so this is a fun time for me!
Where else can readers find you online?
My author site is
www.StephanieMorrill.com
, and I have samples of all my books there. You can also find me at
www.GoTeenWriters.com
which is a place of community and encouragement for teen writers.
The book can be purchased in fine book stores and online via the following buttons:
Finally, what question would you like to ask my readers?
When you were a teenager, what did you want to be when you grew up? (Or if you ARE a teenager, what do you want to be when you grow up?)
Thanks, Stephanie, for visiting with us and telling us about your novel. Readers, Stephanie has offered to give a signed copy of her book
to the winner of our drawing on Monday, June 4. To enter, leave a comment below in answer to Stephanie's question, above. "Please enter me" won't get you entered.
Leave your email address, in case you win, like so: trish[at]trishperry[dot]com.
Be sure to check out my interview with
Deborah Raney
, below. Leave an appropriate comment at the bottom of the post to enter the drawing for a signed copy of the book.
Finally, I'd love it if you'd connect with me on Facebook. Just click on my name at the right of today's post.
Annoying legal disclaimer: drawings void where prohibited; open only to U.S. residents; the odds of winning depend upon the number of participants. See full disclaimer
HERE
.