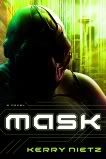 I am the mask. The mask is me.
Before we revisit with today's author, I want to announce that the winner of the signed copy of
Flora's Wish
, by Kathleen Y'Barbo, is
kmkuka@ . . .
Congratulations! I'll email you today to get your mailing address, and we'll get your book to you right away.
I encourage readers to keep commenting and/or subscribe at right (above my list of books) in order to participate in future book give-aways!
Now let's revisit with novelist
Kerry Nietz
, author of
Mask
(Marcher Lord Press, February 1, 2013).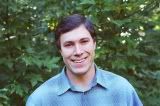 Kerry Nietz is a refugee of the software industry. He spent more than a decade of his life flipping bits—first as one of the principal developers of the database product FoxPro for the now mythical Fox Software, and then as one of Bill Gates's minions at Microsoft. He is a husband, a father, a technophile, and a movie buff.
Mask
is his fourth novel.
Please tell us five random things we might not know about you.
-- On more than one occasion, I've seen two different movies at the same movie theater in the same day. The last time I did it, I saw
Curse of the Were-Rabbit
and
Corpse Bride
. (Must've been around Halloween.)
-- I also once attended an NFL game and an NBA game in the same day. (Seahawks and Sonics!)
-- I have three children, all less than eight years of age. It is rarely quiet at our home.
-- I hiked Mendenhall glacier in Alaska once.
-- I scuba dived to over a hundred feet in Hawaii. Yes, if they were offering trips to the Moon, I'd probably go.
All two's and three's, eh, Kerry? That means you're overdue for another glacier hike and dive.
Please tell us a bit more about the plot of Mask.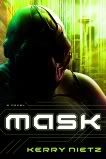 Mask takes place in a Pacific Northwest of the future. America is divided into self-governing and isolated sectors, of which PacNorth is one. In PacNorth, democracy runs amuck, in that everything, including people, can be voted on.
The protagonist is Radial Crane. At night, he's a Collector. You get voted away, and Radial makes you disappear. He wears an armored suit and mask. Has lots of gadgets he can use. By day, he's a grill cook. That second job is part of his cover. No one knows who the Collectors—the Masks—are, so they need to appear as normal as possible.
Radial's a believer in the system, but ultimately circumstances work to change his mind.
Such a cinematic plotline, Kerry. I think many people would stand in line to watch a film version of this story, and hopefully just as many will buy the book!
What is it about Radial that will make your readers care about him?
I think Radial is someone that everyone can identify with. He lives within this heartless system, and has been trained to detach himself from the realities of what he does. To not get too involved with anyone. He's the unsavory necessity in a world that rarely even has high speed chases anymore.
And even for him the process is sugarcoated. He just picks up his targets, sometimes tranquilizes them, and puts them in a van for delivery to a facility where…no one really knows what happens. Inconvenient people just go away. No one asks, because no one wants to get voted out.
The whole sector is a big popularity contest, really. A big facade. And Radial is a symbol of that façade, because he actually wears a Mask.
I think the process he goes through is universal. We all know about things we're not real comfortable with, but often—like in the parable of the Good Samaritan—we walk on by.
If you were the casting director for the film version of your novel, who would play your lead roles?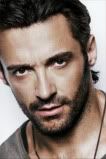 Either Hugh Jackman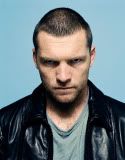 or Sam Worthington would make a good Radial Crane. Someone who can play a dark and conflicted character.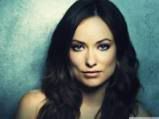 There's a love interest named Heather Black too. Maybe Olivia Wilde
or Keira Knightley?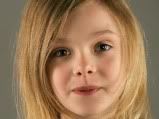 There's also a preteen girl named Darcy. Dakota Fanning is too old for that character now, but her sister Elle might be able to pull it off, but it would have to be soon. (Kids grow up so quickly!)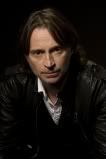 Another key character is Darcy's uncle. When I wrote him, I kept seeing Robert Carlyle. (Plays Rumpestiltskin in TV's
Once Upon a Time
.)
Mention a scene in your novel and name a piece of music that would make good background music for that scene.
That's a good question. With all my books, I tend to hear symphonic melodies instead of recognizable songs. The movements you hear in movies like
Star Wars
or
Hunger Games
. And
Mask
is a bit on the dark side, so there would probably be lots of somber horns and soft strings.
Oddly, though, I listened to the happier moments of
The Lord of the Rings
soundtrack while I worked on the final revisions of
Mask
. It soothed me, helped me focus.
What is the last novel you read that you would recommend?
I've read a lot of novels lately that I've enjoyed, but for the purposes of this interview, how about
Ubik
? It is a novel written by Philip K. Dick, and it takes place in a reality very similar to the one portrayed in his
Minority Report
. (The Tom Cruise movie was based on Dick's book.)
In the world of Ubik there are psychic humans who can be hired for nearly any psychic activity, including nefarious things like corporate espionage. The book takes it a speculative step further, though, in that while whole companies of psychic individuals exist, there are also companies dedicated to countering (or blocking) psychic activities. So if you have a telepath reading your mind, you could hire an anti-telepath to block that reading.
I'm a fan of great premises, lots of twists, and a hint of deeper meaning.
Ubik
has all three.
I really love stories like that. But I must admit I tend to get confused and need to seek explanations from my 20-year-old son.
What are you working on now?
LOL. Something really different:
Amish Vampires in Space
.
The idea started as a bit of a joke. Amish romances have been popular in Christian fiction for a number of years now. They invariably get good placement in Christian bookstores, while speculative fiction typically gets stuffed in a corner somewhere. And even then it is usually just the Narnia novels with a Ted Dekker or Frank Peretti thrown in for good measure.
Anyway, a few years back my publisher made up this mock cover for the breakthrough speculative novel, and it was titled
Amish Vampires in Space
. It featured ladies in bonnets with fangs…and a spaceship.
I told him that someone should write that book. I wasn't sure if I could write it, though, because the title suggests camp, and as a hard sci-fi guy, I would want to do it as if it could actually happen.
But then one day I got an idea about how it all might work. I started writing. Now I'm about 60,000 words in. It is a bit of a challenge—quite different than anything I've written before—but I think I can pull it off.
Hope I can.
Probably still won't take my books out of the proverbial corner, but ah well. It is fun trying! ☺
Honestly, Kerry, I remember when your publisher put that mock cover together. So clever. I'm very impressed that you're putting it together.
Where else can readers find you online?
www.kerrynietz.com
The book can be purchased in fine book stores and online via the following buttons:
Finally, what question would you like to ask my readers?
What's the last movie you saw with a speculative element? (Time or space travel, robots, dragons, hobbits…anything a little weird.)
Thank you, Kerry, for visiting with us and telling us about your novel.
Readers, Kerry has offered to give a signed copy of his book to the winner of our drawing on Monday, March 4. To enter, leave a comment below in answer to Kerry's question, above. "Please enter me" won't get you entered.
Leave your email address, in case you win, like so: trish[at]trishperry[dot]com.
Be sure to check out my interview with
Melody Carlson
, below. Leave an appropriate comment at the bottom of the post to enter the drawing for a signed copy of the book.
And see my post about an exciting new
cell phone plan
I started using in 2012. I'm thrilled with it--unlimited talk, text, and data for $49/month, with no contract. Send me an email through the "Email Trish" button, above, if you'd like me to send you a link to learn more about the phone plan and the income opportunity it presents.
Finally, I'd love it if you'd connect with me on Facebook. Just click on my name at the right of today's post.
Annoying legal disclaimer: drawings void where prohibited; open only to U.S. residents; the odds of winning depend upon the number of participants. See full disclaimer
HERE
.