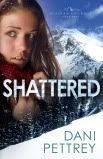 With all the evidence against him, only a sister's trust can save him now.
For this bonus weekend post, we're visiting with novelist
Dani Pettrey
, author of
Stranded
(Bethany House, February 2013).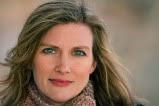 Dani Pettrey is a wife, home-schooling mom, and the acclaimed author of the romantic suspense series Alaskan Courage, which includes her bestselling debut novel
Submerged
and latest release
Shattered
. She feels blessed to write inspirational romantic suspense because it incorporates so many things she loves--the thrill of adventure, nail biting suspense, the deepening of her characters' faith, and plenty of romance.
She and her husband reside in Maryland with their two teenage daughters.
Please tell us five random things we might not know about you.
-- I love coffee.
-- I love chocolate.
-- I love the beach.
-- My favorite novel is
Pride & Prejudice.
-- My favorite sports team is FCBarcelona. Go Messi!
How refreshing to hear about teams other than the 49ers and Ravens this weekend!
Please tell us a bit more about the plot of Stranded.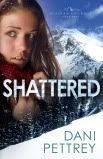 When her prodigal brother Reef's return to Yancey, Alaska, is shattered by his arrest for murder, Piper McKenna is determined to protect him.
Deputy Landon Grainger loves the McKennas like family, but he's also sworn to find the truth. And he knows those closest to you have the power to deceive you the most. With his sheriff pushing for a quick conviction, some unexpected leads complicate the investigation, and pursuing the truth puts Landon's career in jeopardy.
When Piper launches her own investigation, Landon realizes he must protect her from herself--and whatever complications await as the two follow clues deep into Canada's rugged backcountry. Not only does their long friendship seem to be turning into something more, but this dangerous case is becoming deadlier with each step.
What is it about Piper that will make your readers care about her?
Piper McKenna is the youngest of the family. She's kind and tender, yet amazingly strong and fierce when it comes to protecting those she loves.
If you were the casting director for the film version of your novel, who would play your lead roles?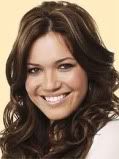 Mandy Moore would play Piper McKenna.
And James Marsden would play Landon Grainger.
Mention a scene in your novel and name a piece of music that would make good background music for that scene.
Actually, it's funny you should ask this. I've recently uploaded a story soundtrack for
Shattered
on my web page. Landon's love song to Piper is
"To Make You Feel My Love"
by Garth Brooks.
What is the last novel you read that you would recommend?
Full Disclosure
by Dee Henderson. Dee is an amazing writer and I enjoyed every minute of it!
What are you working on now?
I'm wrapping up revisions on
Stranded
(the third book in my Alaskan Courage series), which will be available September 1st.
Where else can readers find you online?
Website:
www.danipettrey.com
Facebook
Goodreads
The book can be purchased in fine book stores and online via the following buttons:
CBD.com
Finally, what question would you like to ask my readers?
Where do you most enjoy connecting with your favorite authors online?
Thanks, Trish ☺
Thank you, Dani, for visiting with us and telling us about your novel.
Readers, Dani has offered to give a signed copy of her book to the winner of our drawing on Monday, February 11. To enter, leave a comment below in answer to Dani's question, above. "Please enter me" won't get you entered.
Leave your email address, in case you win, like so: trish[at]trishperry[dot]com.
Be sure to check out my interviews with
Ron Benrey
and
Jill Eileen Smith
, below. Leave an appropriate comment at the bottom of each post to enter the drawing for a signed copy of the book.
And see my post about an exciting new
cell phone plan
I started using in 2012. I'm thrilled with it--unlimited talk, text, and data for $49/month, with no contract. Send me an email through the "Email Trish" button, above, if you'd like me to send you a link to learn more about the phone plan and the income opportunity it presents.
Finally, I'd love it if you'd connect with me on Facebook. Just click on my name at the right of today's post.
Annoying legal disclaimer: drawings void where prohibited; open only to U.S. residents; the odds of winning depend upon the number of participants. See full disclaimer
HERE
.
And don't leave without taking a look at some of the wonderful Inspiration fiction releasing this month, some of which I'll be featuring right here!
Angelguard
by
Ian Acheson
-- In a war that transcends time ... A new offensive is launched ... Hidden dark forces are advancing ... Heaven's warriors respond ... One man finds himself at the center of the conflict ... Can he stop the unthinkable occurring? (Supernatural Thriller from
Monarch - Lion Hudson
).
Heart of a Rancher
by
Renee Andrews
-- After having his heart broken in the past by a city girl, John Cutter isn't quick to fall for the new city girl in town, but when he does, he falls hard...and then he learns her secret. (Romance from
Love Inspired
).
A Home for Lydia
by
Vannetta Chapman
-- A Home for Lydia centers again on the Plain community of Pebble Creek and the kind, caring people there. As they face challenges to their community from the English world, they come together to reach out to their non-Amish neighbors while still preserving their cherished Plain ways. (Contemporary Romance from
Harvest House
).
The Reluctant Earl
by
C.J. Chase
-- Alone in a gentleman's bedchamber, rummaging through his clothing - governess Leah Vance risks social ruin. Only by selling political information can she pay for her sister's care. And the letter she found in Julian DeChambelle's coat could be valuable-if the ex-sea captain himself had not just walked in. As a navy officer, Julian knew his purpose. As a new earl, he's plagued by trivialities and marriage-obsessed females. Miss Vance's independence is intriguing-and useful. In return for relaying false information, he will pay her handsomely. But trusting her, even caring for her? That would be pure folly. (Historical Romance from
Love Inspired
).
Detection Mission
by
Margaret Daley
-- K-9 officer, Lee Calloway, finds a woman running for her life, scared, injured, and no idea who she is. Lee vows to protect her until her memory returns, but someone is desperate to make sure that doesn't happen. (Romantic Suspense from
Love Inspired
).
Catherine's Pursuit
by
Lena Nelson Dooley
-- The search for her sisters will become a spiritual journey for the entire family. (Historical Romance from
Realms - Charisma Media
).
Love Comes to Paradise
by
Mary Ellis
-- Nora King follows her heart to a turbulent new land, only to discover one cannot escape the past...or true love if God wills it to be. (Contemporary Romance from
Harvest House
).
A New Home for Lily
by
Suzanne Woods Fisher
and Mary Ann Kinsinger -- Lily Lapp is moving with her family to Pennsylvania to join a new Amish community. In this small town where changes--and newcomers--are greeted with suspicion, Lily must adjust to a new school, new friends, and Aaron Yoder, an annoying boy who teases her relentlessly. Still, there are exciting new developments, including an attic full of adventure and a new baby brother. But why, Lily wonders, can't God bring her just one sister? (Middle-Grade/Chapter book from
Revell
).
Beyond the Valley
by
Rita Gerlach
-- Will his love be enough to find her again within the wilds of the Maryland frontier? Book 3 in the Daughters of the Potomac series. (Historical Romance from
Abingdon
).
Groom by Arrangement
by
Rhonda Gibson
-- The wrong groom could be the perfect match. (Historical Romance from
Love Inspired
).
Torn Loyalties
by
Vicki Hinze
-- Madison McKay doesn't trust anyone. When Madison is framed for a security breach at a top secret military facility, she's forced to put her life in ex-military special investigator Grant Deaver's hands. But after she discovers that he's been deceiving her, everything will be torn apart unless Grant can convince her to trust him with her life...and her heart. (Romantic Suspense from
Love Inspired
).
Love's Journey Home
by
Kelly Irvin
-- Love's Journey Home is the story of how the families of Bliss Creek's Amish community learn to be still and listen for the Lord's direction and then act on faith that His plan will lead them to a long awaited new life. (Romance from
Harvest House
).
The Magistrate's Folly
by
Lisa Karon Richardson
-- The magistrate didn't know if his greatest folly was condemning her, or trying to rescue her. (Historical Romance from
Barbour Publishing
).
When the Heart Heals
by
Ann Shorey
-- A young woman tries to put the past behind her and find her place in a new town and a changing world. (Historical Romance from
Revell
).
Rebekah
by
Jill Eileen Smith
-- Can love heal the rift between two souls? (Historical/Biblical from
Revell
).
Hide and Seek
by
H.L. Wegley
-- He expected security breaches, but the conspiracy she uncovers sends them running for their lives. (Romantic Suspense from
Harbourlight Books
).
Congo Dawn
by
Jeanette Windle
-- When a multinational corporation with unlimited funds hires on a private military company with unbridled power, how far might they be willing to go with the planet's ultimate "conflict mineral" up for grabs? Especially in a Congolese rainforest where governmental accountability is only too cheaply for sale. (Thriller/Suspense from
Tyndale
).
Firefly Island
by
Lisa Wingate
-- Big city career lady Mallory must decide fast whether to move to an isolated Texas Ranch with a man she recently started dating, well, two males actually, Daniel's son Nick is part of the package deal. (General Contemporary from
Bethany House
).
Flora's Wish
by
Kathleen Y'Barbo
-- If you like your historical romance Southern with a dash of steam punk, don't miss the first novel in the Lives of Will Tucker series: A revenge-bound Pinkerton agent with a pocketful of inventions cannot seem to stop "Fatal Flora" Brimm from reaching the altar with prospective groom number five, but the arrest warrant Agent Lucas McMinn carries in his pocket for Flora and her fiancé just might. (Historical Romance from
Harvest House
).
Happy reading!