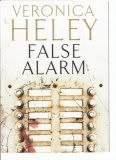 Bea Abbot ran a domestic agency which did not--repeat not--deal with murder . . . until, that is, she became involved in the affair of Lady Ossett's divorce.
Before we meet today's author, I want to announce that the winner of the signed copy of
Ashton Park
, by Murray Pura, is:
outlawarkansas@ . . .
Congratulations! I'll email you today to get your mailing address, and we'll get your book to you right away.
I encourage readers to keep commenting and/or subscribe at right (above my list of books) in order to participate in future book give-aways! Commenters get an additional entry in the drawing.
Now let's Revisit with novelist
Veronica Heley
, author of
False Alarm
(Severn House Publishers, November 2012 UK, March USA).
Veronica Heley celebrated the publication of her 70th book this winter, having been in the business for over 30 years. She is currently writing two gentle crime series; the Ellie Quicke Mysteries and the Abbot Agency series. She also writes a short story once a quarter for the
Methodist Recorder
. Her early books, which include more crime and some historical novels, are currently being brought out as E-books.
She's involved with her local church and community affairs, likes to break for coffee with friends and does the garden when she has time. She has been a member of a book reading club for 40 years, but has decided that life is too short to read depressing literature any more.
Please tell us five random things we might not know about you.
--I believe in chocolate as a reward when I've written to my target – and I believe in chocolate when things have gone wrong and I've missed said target.
--I like to buy my clothes in Bruges, because their styles are that little bit different from High Street shops everywhere in the UK.
--I prefer drinking beer to wine.
--I usually do everything 'at the double' and have to pray for patience with people who like a slower pace in life.
--I like to identify with the heroes and heroines of the books I read, and get depressed if all the characters are unlikeable.
Please tell us a bit more about the plot of False Alarm.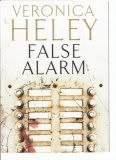 Bea is asked to track down the man or woman who laid a booby trap for the powerful Sir Lucas Ossett in his own block of flats. She finds Lady Ossett in a state of fear, while gossiping elderly ladies cast doubt on the probity of their neighbours . . . including a 'therapist', an ex-employee of Sir Lucas's and a cross-section of yuppies and oddballs with life-threatening problems.
Call-girl cards have been left in innocent tenants' letterboxes, a cat has met an untimely end, and snow is forecast.
Bea ruins two beautiful pairs of high-heeled boots in her attempt to separate the foolish from the murderous and reveal who it is who has brought death and destruction to this exclusive part of London.
What is it about Be a that will make your readers care about her?
Like many widows, Bea works for her living. In this case, she runs a successful domestic agency. Like many other women in their sixties, her self-important son thinks he knows better than her about everything . . . but seldom does. She's taken in a dysfunctional pair of youngsters who call her 'Mother Hen', and a large cat called Winston. She is hard-working, tries to take care of her appearance and has a wry sense of humour.
If you were the casting director for the film version of your novel, who would play your lead role?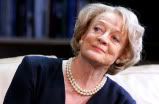 It would be a good part for many of the older actresses, who'd relish Bea's wit as well as her wisdom.
Personally, I picture Maggie Smith, Helen Mirren, or Judi Dench, three of my favorite British actresses.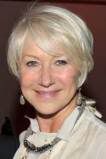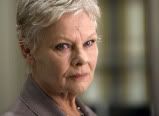 As we begin the new year, what do you hope to change about your life, either writing or otherwise?
In this New Year, I have to try to find a balance between work and looking after my family. I believe that's something most writers have to struggle with, and I'm not sure it gets easier with age. Certainly I need more patience!
I agree, Veronica, that the struggle for balance is constant and tricky!
What is the last novel you read that you would recommend?
I read voraciously but can't recommend most of what I've read recently. The last novel I read which I can recommend is
The Hunger Games
. Actually, this is a second reading as I propose to lead a discussion on it at one of our local Book Reading Club sessions. It is a gripping read, the characters are complex and worth study, and the theme of good versus evil is brilliantly worked out. Of course, it's only the first of a trilogy...
What are you working on now?
I have just finished another Ellie Quicke story – tentatively titled
Murder with Mercy
, – and that's shortly coming back to me for copy-editing. Meanwhile I've started another Bea Abbot, called
False Diamond
, in which a projected merger with another agency turns sour, a young mother goes missing and there's hints of something very nasty in the background of her pushy husband. What's more, he thinks women should be controlled by force – which doesn't sit well with Bea.
Where else can readers find you online?
My website is at
www.veronicaheley.com
. I send out a monthly newsletter with lots of news and views on it. A shortened version of this is later posted as a blog on my website:
blog.veronicaheley.com
Both can be accessed through the home page of my website.
Finally, what question would you like to ask my readers?
Some of my readers ask me to bring back characters from earlier books. This can be difficult to do as I think up new characters to meet the demands of new plots. I would like to ask readers to pick out a favourite character, someone who has not appeared in either series for a while. I promise to try to work the most popular choice into the next book that I write.
Thanks, Veronica, for visiting with us and telling us about your novel.
Readers, Veronica's book won't be available in the U.S. for a few months, so she has offered to give a PDF copy of her book to the winner of our drawing on Thursday, January 31.
You could be the first to read the book this side of the pond!
To enter, leave a comment below in answer to Veronica's question, above. "Please enter me" won't get you entered.
Leave your email address, in case you win, like so: trish[at]trishperry[dot]com.
Be sure to check out my interview with
Mary Ellis
, below. Leave an appropriate comment at the bottom of the post to enter the drawing for a signed copy of the book.
And see my post about an exciting new
cell phone plan
I started using in 2012. I'm thrilled with it--unlimited talk, text, and data for $49/month, with no contract. Send me an email through the "Email Trish" button, above, if you'd like me to send you a link to learn more about the phone plan and the income opportunity it presents.
Finally, I'd love it if you'd connect with me on Facebook. Just click on my name at the right of today's post.
Annoying legal disclaimer: drawings void where prohibited; open only to U.S. residents; the odds of winning depend upon the number of participants. See full disclaimer
HERE
.