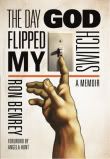 Ron Benrey was perfectly content in middle age with being sort-of Jewish, but on one ordinary August afternoon, God "flipped his switch"— without an invitation and without any warning — and everything Ron had heard about Christianity made perfect sense. Seconds later he knew that he'd become a Christian. The Day God Flipped My Switch tells the story of Ron's high-speed "conversion on the road to Annapolis."
Before we meet today's author, I want to announce that the winner of the signed copy of
Love Comes to Paradise
, by Mary Ellis, is:
montanamade@ . . .
Congratulations! I'll email you today to get your mailing address, and we'll get your book to you right away.
I encourage readers to keep commenting and/or subscribe at right (above my list of books) in order to participate in future book give-aways! Commenters get an additional entry in the drawing.
Now let's visit with
Ron Benrey,
author of
The Day God Flipped My Switch, A Memoir
(Greenbrier Book Company, February 2013).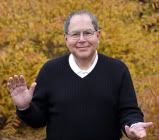 Ron Benrey, a writer for all of his career, specializes in writing "interesting words about difficult subjects." He's written ten nonfiction books (including
Know Your Rights: A Survival Guide for Non-Lawyers
and
Understanding Christianity
) and co-authored (with his wife Janet) nine mystery novels.
Surprisingly, learning to write mysteries was the key to Ron's unexpected conversion to Christianity. He imagined putting himself into a novel he wrote and abruptly understood how God could be a Trinity...and how Jesus could be the incarnate Son of God, fully human and fully divine.
Please tell us five random things we might not know about you.
— Janet and I owned a sailboat for 25 years, but we recently made the transition to a small powerboat. I still feel a tad guilty—like I've helped "the other side." :)
— I love computers and related technology. Years ago, I discovered that computers are the only things in life that listen to me unreservedly when I explain what I want.
— I read theology books for fun. I make this point in
The Day God Flipped My Switch
, but I know that lots of readers won't believe me. Nonetheless it's really true. My favorite contemporary theologian is the eminently readable N. T. Wright.
— Although I've been a writer all my life, I earned degrees in electrical engineering, management, and law. I "wrote my way" through all three schools and have managed to fold the three disciplines into my writing.
— Janet and I recently became the "oldest first-time grandparents in the U.S." (At least it seems that way.)
Congratulations, Grandpa! I love being a grandparent--nothing like it.
Please share more about The Day God Flipped My Switch.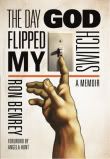 The Day God Flipped My Switch
is the story of Ron's remarkable change of mind and heart—and the novel teaching approach that God used to convey the truth of Christianity to him.
Whether you're a fellow late bloomer or you became a Christian much younger in life, Ron shows you how to use the same ways of thinking to build your faith and grow your understanding of Christianity.
The Day God Flipped My Switch
also explains with engaging humor the various twists and turns that Ron navigated to recalibrate his personal identity and worldview, as he learned to think like—and act like—a Christian, rather than a cultural Jew.
Why will readers enjoy your book?
For starters,
The Day God Flipped My Switch
is an unusual and (I've been told) well-written story of a surprising conversion—the kind of improbable epiphany that readers enjoy.
The book also describes with engaging humor (another compliment I've received) the various twists and turns that I navigated to recalibrate my personal identity and worldview, as I learned to think like—and act like—a Christian, rather than a cultural Jew.
Finally, the "fiction writing analogy" that helped me twig to the truth of Christianity can help many other Christians broaden their understanding of thorny Christian doctrines and deepen their faith.
I usually ask this question of my guest novelists, but I'd still be curious about your answer for your nonfiction book, since it sounds as if it involves an amazing story about real people: If you were the casting director for the film version of your book, who would play your lead roles?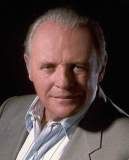 Modesty forbids a detailed answer, but since Anthony Hopkins can play Alfred Hitchcock successfully, he probably can also play Ron Benrey.
Just slip some glasses on him, and there you go!
What facet of the writing craft comes easiest to you? What do you struggle with?
I struggle with all of it. I've always been skeptical about —and a tad jealous of—people who say they find it easy to write. I need a large jar of butt glue to keep myself seated in front of my computer, and then I wrestle with every word, every sentence, every concept, every plot detail.
What is the last book you read that moved you?
Curiously, the last book I read was actually a re-reading of a book I'd first read years ago:
The Great Divorce
, by C.S. Lewis. This time around I found myself "getting" the allusions and the characters. Simply put, I think I understood the novel (I hadn't earlier). I also found myself disagreeing with some of Jack Lewis's notions—the first time I've ever done that. I'd rather not be specific, because I don't want to have to defend my post-reading thoughts.
What are you working on now?
Two novels: One with Janet—
A Jam of a Different Color
, the next book in our "Royal Tunbridge Wells Mysteries" series. The second, written by myself, is set in the first century (I refuse to say anything more).
We'll await future details! Where else can readers find you or your writing online?
Our website is:
www.benrey.com
Readers, I'm going to pose today's question for you: Ron's book addresses his "recalibrating" his personal identity and cultural stances after he became a Christian. What's a current cultural stance or personality trait that you currently work at recalibrating in your own heart?
Thanks, Ron, for visiting with us and telling us about your book.
Readers, Ron has offered to give a signed copy of his book to the winner of our drawing on Monday, February 4. To enter, leave a comment below in answer to my question, above. "Please enter me" won't get you entered.
Leave your email address, in case you win, like so: trish[at]trishperry[dot]com.
Be sure to check out my interview with
Veronica Heley
, below. Leave an appropriate comment at the bottom of the post to enter the drawing for a signed copy of the book.
And see my post about an exciting new
cell phone plan
I started using in 2012. I'm thrilled with it--unlimited talk, text, and data for $49/month, with no contract. Send me an email through the "Email Trish" button, above, if you'd like me to send you a link to learn more about the phone plan and the income opportunity it presents.
Finally, I'd love it if you'd connect with me on Facebook. Just click on my name at the right of today's post.
Annoying legal disclaimer: drawings void where prohibited; open only to U.S. residents; the odds of winning depend upon the number of participants. See full disclaimer
HERE
.