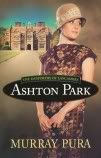 War in Europe, revolution in Ireland, an ancient estate and its family at the center of it all, but love and romance still find their way with the human heart despite the turmoil and the tragedy.
Before we meet today's author, I want to announce that the winner of the signed copy of
Path of Freedom
, by Jennifer Hudson Taylor, is:
jilian2011@ . . .
Congratulations! I'll email you today to get your mailing address, and we'll get your book to you right away.
I encourage readers to keep commenting and/or subscribe at right (above my list of books) in order to participate in future book give-aways! Commenters get an additional entry in the drawing.
Now let's visit with novelist
Murray Pura
, author of
Ashton Park
(Harvest House Press, January 2013).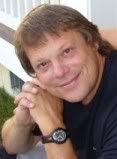 Murray was born and raised in Winnipeg, Manitoba. His first novel was released in Toronto in 1988. Since that time he has published seven more novels, two collections of short stories, and a number of nonfiction titles including the Zondervan books
Rooted
and
Streams
.
He has been a finalist for several awards in the US and Canada and in 2012 won the Word Award of Toronto for Best Historical Novel. His book
The Wings of Morning
has been nominated for several literary awards including Best Inspirational Romance by ACFW.
Murray lives and writes in southwestern Alberta and is currently published by Barbour, Baker, Harper One, Zondervan, and Harvest House as well as several other publishing houses.
Please tell us five random things we might not know about you.
-- I have belts in Shotokan Karate & Tae Kwon Do.
-- I have enjoyed having various dogs in our home for almost 30 years – right now it's Alaskan Malamute.
-- Two knight helmets and two swords are part of the décor on the brick wall in our living room.
-- I've been to the summit of a peak right next to Everest called Kala Pattar (18,800 feet).
-- I love wilderness camping in the Rocky Mountains.
Knights' helmets! That sounds awesome. I'd love to see those.
Please tell us a bit more about the plot of Ashton Park.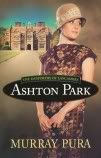 Four daughters and three sons have come of age at the Danforth family estate in Lancashire, England called Ashton Park. Some are liberal-minded, some conservative, some are wild, some more self-controlled, but each one tries to care for the others and each one is looking for the love of their life. They don't necessarily look for that love among other aristocratic peers, a fact that drives their well-meaning parents, Sir William and Lady Elizabeth, to distraction.
But amidst the pitfalls of war and revolution, sibling quarrels and misunderstandings, forbidden love between nobility and commoner, and tragedy that strikes when you have three sons in uniform, a deep-rooted faith and hope in God sustain the family through the trials and heartbreaks of the early years of the 20th century, 1916-1923.
What is it about Victoria that will make your readers care about her?
Victoria Danforth is full of fire and full of compassion. She wants to change the world overnight but she also wants to give the world a big hug and kiss and make everything all right. How she works out a balance between being a revolutionary change-maker, and being an irrepressible romantic and lover of all humanity despite people's shortcomings, is a struggle I believe many readers will find intriguing.
And not only intriguing but something they will genuinely care about in terms of who Victoria is and how people make the life choices that ultimately define who they are.
If you were the casting director for the film version of your novel, who would play your lead roles?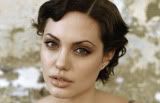 Victoria Danforth should be played by a short-haired Angelina Jolie – it's time for Angelina to step away from her superwoman roles in
Tomb Raider
and
Salt
and portray a deep and complex and romantic female character.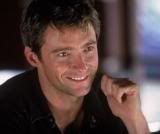 The role of her lover, commoner Ben Whitecross, ought to be played by Hugh Jackman.
As we begin the new year, what do you hope to change about your life, either writing or otherwise?
Truthfully? Professional writing is an isolating and sedentary business. I want to make sure I have more "away from writing" days where I do all sorts of things with friends and family. And I need to have a disciplined and energetic exercise routine because no author should wind up looking like a big rectangular desk.
Right! Or a beanbag chair.
What is the last novel you read that you would recommend?
The Time It Never Rained
by Elmer Skelton. You can tell a person is a good writer by page three and Elmer is a good writer, giving us a great story written in a rich, rugged, sinewy style, perfect for the Texas ranch life he is portraying.
What are you working on now?
Several things simultaneously: an Amish-American romance set in the Colonial Era revolving around a witch hunt and a witches trial (
The Rose of Lancaster County
); a novella for Christmas 2013 about a soldier returning home from Afghanistan only to find home doesn't want him (
An Amish Family Christmas
); and the story of a young woman who opens her home on a Virginia plantation to famous and not so famous Confederate officers during the Civil War, creating a haven of peace and restoration for them and finding love along the way (
Seven Oaks
).
What a great variety of subject matters. Where else can readers find you online?
Look for my author page on Facebook – Murray Pura Writing; look for the titles of my books and their reviews on Amazon, CBD.com, Barnes & Noble and Goodreads; check out my Thursday morning blog each week entitled The Wind at my Back & The Sun on my Face – you'll find it at Murray Pura Writing; drop in on my soon to be revised website at
murraypura.com
.
The book can be purchased in fine book stores and online via the following buttons:
CBD.com
Finally, what question would you like to ask my readers?
Do you like the kissing and romance scenes in the books you read to be simple and sedate and straightforward or do you like them to be intense and passionate?
Thanks, Murray, for visiting with us and telling us about your novel.
Readers, Murray has offered to give a signed copy of his book to the winner of our drawing on Thursday, January 24. To enter, leave a comment below in answer to Murray's question, above. "Please enter me" won't get you entered.
Leave your email address, in case you win, like so: trish[at]trishperry[dot]com.
Be sure to check out my interview with
Carole Towriss
, below. Leave an appropriate comment at the bottom of the post to enter the drawing for a signed copy of the book.
And see my post about an exciting new
cell phone plan
I started using in 2012. I'm thrilled with it--unlimited talk, text, and data for $49/month, with no contract. Send me an email through the "Email Trish" button, above, if you'd like me to send you a link to learn more about the phone plan and the income opportunity it presents.
Finally, I'd love it if you'd connect with me on Facebook. Just click on my name at the right of today's post.
Annoying legal disclaimer: drawings void where prohibited; open only to U.S. residents; the odds of winning depend upon the number of participants. See full disclaimer
HERE
.