A grieving widower, and a courageous woman oppose a conman who plays a prophet—but he's no saint.
Before we meet today's author, I want to announce that the winners of the signed copies of
Love Finds You on Christmas Morning
, by Debby Mayne and myself, are
ABreading4fun@ . . .
lgm52@ . . .
and
von1janet@ . . .
Congratulations! I'll email you today to get your mailing addresses, and I'll get your books to you right away.
I encourage readers to keep commenting and/or subscribe at right (above my list of books) in order to participate in future book give-aways!
Now let's visit with novelist
Kristen Heitzmann
, author of
The Breath of Dawn
(Bethany House Publishers, November 2012).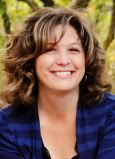 Kristen Heitzmann is the best-selling author of historical and contemporary romantic suspense novels, including Colorado Book Award finalist
The Still of Night
, and Christy Award winner
Secrets
.
She lives with her husband, Jim, four grown kids (in proximity), extended family, pets, and wildlife in the Rocky Mountain foothills.
Please tell us five random things we might not know about you.
--I hike every day I can with an audio book or music playlist—really cranks the creative juices
--I have two grandbabies who've taken over my heart and won't give it back
--I adore Christmas
--I make teeny clay animals in country and Victorian garb
--I'm a crazy cook experimenting with whatever's in the pantry
I love the clay animal hobby. Very cute and quirky.
Please tell us a bit more about the plot of Breath of Dawn.
Corporate turnaround specialist Morgan Spencer, dubbed the "success guru" has a Midas touch in business. But losing his wife sent him to the brink, and his two-year-old daughter, Livie, is all he's living for—until they encounter a woman whose trouble just might draw him out of his own.
Four years ago Quinn Reilly did the right thing. Now the man her testimony put in jail is getting out. Though she has put up barriers to protect herself and those around her, she has come to care for the Spencer family, especially the winsome Livie and her mercurial father. Unwilling to put them at risk when the threats begin, she requests something she hopes the super-successful Morgan might be able to deliver. Fixing problems is what Morgan does best, but his counterproposal takes them in a direction neither is equipped to handle.
Determined to confront the past, will they survive to build a future?
What is it about Morgan that will make your readers care about him?
Well, Morgan's appeared in two other novels and pretty much demanded this new one. He's one of those characters that I can hear a song and he's right back in my head saying he needs more page time—and between his dry wit, misbehavior, and hero's heart, he's awesome enough to get it. That doesn't mean I always play fair.
For instance, he didn't see the prologue of
The Breath of Dawn
coming, but with all the blows that have come his way, he's learned to suffer superbly. That's why this time I've given him Quinn Reilly who meets him toe-to-toe and has just the sense of humor, warmth and compassion that he needs.
If you were the casting director for the film version of your novel, who would play your lead roles?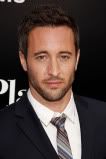 Maybe Alex O'Laughlin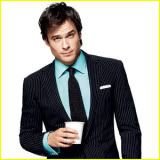 or Ian Somerhalder
and Kristin Kreuk with a spiral perm.
Which of your favorite pastimes has had an influence on your writing?
Hiking. Story just happens when I'm in the mountains.
I was just reading this morning about how some writers' skills thrive in coffee shops because of the noise decibel levels there. I can better identify with your hiking atmosphere, Kristen. Different strokes!
What is the last novel you read that you would recommend?
I, Michael Bennett
. I love the Mike Bennett Detective series by James Patterson and Michael Ledwidge—especially read by Bobby Cannavale. The blend of poignant, quirky, and hilarious family life with heavy duty suspense/thriller elements is inspiring.
What are you working on now?
I'm writing a wildland fire novel set in my fictional town Redford, CO, patterned after the Waldo Canyon Fire I just lived through. Jonah Westfall, the police chief, will return with others from
Indivisible
and
Indelible
along with new leads: the Incident Commander, and yeah, the girl's a Hotshot.
Where else can readers find you online?
www.kristenheitzmannbooks.com
Facebook
Twitter
and as a blogger on
christiansread.wordpress.com
The book can be purchased in fine book stores and online via the following buttons:
CBD.com
Finally, what question would you like to ask my readers?
If you could be one of my characters, who would you choose?
If any of you need more info on Kristen's many characters, you can find excellent story descriptions on her site.
Thanks, Kristen, for visiting with us and telling us about your novel.
Readers, Kristen has offered to give a signed copy of her book to the winner of our drawing on Thursday, December 6
.
To enter, leave a comment below in answer to Kristen's question, above. "Please enter me" won't get you entered.
Leave your email address, in case you win, like so: trish[at]trishperry[dot]com.
And see my post about an exciting new
cell phone plan
I started using recently. I'm thrilled with it--unlimited talk, text, and data for $49/month, with no contract. Send me an email through the "Email Trish" button, above, if you'd like me to send you a link to learn more about the phone plan and the income opportunity it presents.
Finally, I'd love it if you'd connect with me on Facebook. Just click on my name at the right of today's post.
Annoying legal disclaimer: drawings void where prohibited; open only to U.S. residents; the odds of winning depend upon the number of participants. See full disclaimer
HERE
.