Military Judge Kien Lantec embarks on a dangerous journey to fulfill his Creator's will—praying he can complete his mission in time to save the young woman he loves.
Before we revisit with today's author, I want to announce that the winner of the signed copy of
Twice Promised
, by Maggie Brendan, is
ppwbookplace@ . . .
Congratulations! I'll email you today to get your mailing address, and we'll get your book to you right away.
I encourage readers to keep commenting and/or subscribe at right (above my list of books) in order to participate in future book give-aways!
Now let's revisit with novelist
R.J. Larson
, author of
Judge
(Bethany House Publishers, November 2012).
R. J. Larson is the author of numerous devotionals and several Biblical works. She often skips meals while writing, and is suspected of eating chocolate and potato chips for lunch.
She lives in Colorado Springs, Colorado, with her husband and their two sons.
Prophet
, the prequel to
Judge
, marked her debut in the fantasy genre.
Please tell us five random things we might not know about you.
--I love food, with the exceptions of licorice, rabbit, and rhubarb. EEW!
--I'm related to the Petty racing clan.
--Basic math forces me to use a calculator past 1 + 1, yet Algebra makes perfect sense! It must be the letters.
--My husband and I essentially met on a blind date, and we married ten months later. Never mind that we've been happily married for thirty-plus years—we advise others to not follow our example!
--I've stood within mere feet of nuclear weapons.
Still ruminating about that odd food list!
Please tell us a bit more about the plot of Judge.
Military judge Kien Lantec is ordered by the Infinite to travel to a distant town, ToronSea, to warn a handful of the Infinite's followers against their temptations to worship a new goddess, Atea.
Unfortunately, the young woman Kien loves, Ela of Parne, has received a similar order from the Infinite, and her life is in danger. Kien is so desperate to return to Ela that—in judge-like fashion—he does what he believes is right, without consulting the Infinite, and the consequences are disastrous.
Judge
took shape while I was writing my first Biblical fantasy,
Prophet
—inspired by Old Testament prophets, such as Jeremiah and Ezekiel. My protagonist, Kien, was great fun to write in
Prophet
, but his sense of humor, his privileged upbringing, and his newfound faith in his Creator, the Infinite, seemed to invite spiritual testing, which forces him to admit his weaknesses and grow in his faith.
What is it about Kien that will make your readers care about him?
Kien genuinely cares about others, and he is able to laugh at himself even in desperate circumstances. And while he is far from perfect, he does earnestly desire to love and follow his Creator. Kien also loves a courageous young woman—so completely that he's willing to risk his life to save her, if he's given the chance.
If you were the casting director for the film version of your novel, who would play your lead roles?
Henry Cavill as Kien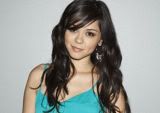 Alyssa Bernal as Ela
However, after finishing
Prophet
, readers have offered other opinions for Kien. Such as:
Guilio Berruti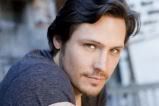 Nick Wechsler
All such wonderful looking actors! Henry Cavill is the only one of those actors I've ever heard of.
Which of your favorite pastimes has had an influence on your writing?
Reading! I'm sure this is the number one answer for authors, but it's so true! To be a writer you must read. I must add, however, that many of my hobbies have added to my writing: cooking, sewing, working with plants and herbs, and my love of reading medical news—as well as my love of studying history and the Lord's Word!
What is the last novel you read that you would recommend?
I recently finished
Moonblood
by Anne Elisabeth Stengl, and I loved the way she tied together plotlines from her previous books in the Tales of Goldstone Wood series, bringing an enchanted world to life.
What are you working on now?
Right now, I'm starting on revisions for
King
, number three in the Books of the Infinite series, which is the story of Kien's friend, Akabe, the king of Siphra—I love the whole editing process, and revisions allow me time to re-envision my story from a fresh perspective!
Where else can readers find you online?
http://rjlarsonbooks.com
Facebook
Twitter
Pinterest—offering visual hints for books 2 and 3!
Pinterest
CBD.com
Finally, what question would you like to ask my readers?
What would you do if all books were removed from your life—as in gone, never to return? What are the implications of such a loss to you as a reader?
Thanks, R.J., for visiting with us and telling us about your novel.
Readers, R.J. has offered to give a signed copy of her book to the winner of our drawing on Monday, November 5
.
To enter, leave a comment below in answer to R.J.'s question, above. "Please enter me" won't get you entered.
Leave your email address, in case you win, like so: trish[at]trishperry[dot]com.
Be sure to check out my interview with
James Rubart
, below. Leave an appropriate comment at the bottom of the post to enter the drawing for a signed copy of the book.
And see my post about an exciting new
cell phone plan
I started using recently. I'm thrilled with it--unlimited talk, text, and data for $49/month, with no contract. Send me an email through the "Email Trish" button, above, if you'd like me to send you a link to learn more about the phone plan and the income opportunity it presents.
Finally, I'd love it if you'd connect with me on Facebook. Just click on my name at the right of today's post.
Annoying legal disclaimer: drawings void where prohibited; open only to U.S. residents; the odds of winning depend upon the number of participants. See full disclaimer
HERE
.