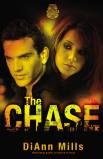 To Kariss Walker it's a hot idea that could either reshape or ruin her writing career, and it's a burning mission to revisit an event she can never forget.
Before we revisit with today's author, I want to announce that the winner of the signed copy of
End of the Trail
, by Vickie McDonough, is:
bookwurm70@ . . .
And the winner of the signed copy of
Twin Hearts
, by JoAnn Durgin, is:
lorigeorge@ . . .
Congratulations! I'll contact you today for your snail mail address, and we'll get your book to you right away.
I encourage readers to keep commenting and/or subscribe at right (above my list of books) in order to participate in future book give-aways!
Now let's visit novelist
DiAnn Mills,
author of
The Chase
(Zondervan, April 2012).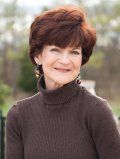 Award-winning author DiAnn Mills is a fiction writer who combines an adventuresome spirit with unforgettable characters to create action-packed, suspense-filled novels. DiAnn's first book was published in 1998. She currently has more than fifty books published.
Her titles have appeared on the CBA and ECPA bestseller lists and have won placements through the American Christian Fiction Writer's Carol Awards and Inspirational Reader's Choice awards. DiAnn won the Christy Award in 2010 and 2011.
DiAnn is a founding board member for American Christian Fiction Writers and a member of Inspirational Writers Alive, Romance Writers of America, and Advanced Writers and Speakers Association. She speaks to various groups and teaches writing workshops around the country. DiAnn is also the Craftsman mentor for the Jerry B. Jenkins Christian Writers Guild.
She and her husband live in sunny Houston, Texas.
Please tell us five random things we might not know about you.
-- I can't wear a watch or headphones. Have too much electricity in my body. So I'd like to think I have an electrifying personality. :)
--I'd rather have a peanut butter sandwich than a steak.
--My phone cover is Buzz Lightyear.
--My three grandchildren are all geniuses - I know what grandparent doesn't think that?
--Someday I want to write a suspenseful time travel novel
Please tell us a bit more about the plot of The Chase.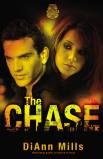 To the FBI it's a cold case. To Kariss Walker it's a hot idea that could either reshape or ruin her writing career. It's a burning mission to revisit an event she can never forget.
Five years ago, an unidentified little girl was found starved to death in the woods behind a Houston apartment complex. A TV news anchor at the time, Kariss reported on the terrifying case. Today, as a New York Times bestselling author, Kariss intends to turn the unsolved mystery into a suspense novel.
Enlisting the help of FBI Special Agent Tigo Harris, Kariss succeeds in getting the case reopened. But the search for the dead girl's missing mother yields a discovery that plunges the partners into a witch's brew of danger. The old crime lives on in more ways than either of them could ever imagine. Drawing from a real-life cold case from Houston's FBI.
What is it about your lead characters that will make your readers care about them?
Kariss Walker is a suspense writer with a passion for children. Special Agent Tigo Harris is a daredevil FBI agent who just met his match with Kariss.
If you were the casting director for the film version of your novel, who would play your lead roles?
Kariss Walker - Jennifer Garner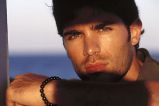 Tigo Harris - Eduardo Verastegui
Whom do you consider a fascinating fictional character?
That's a tough question ... so many. Perhaps
Jean Valjean
because he changed the lives of those he touched, simply by his character. To me, that's what life is all about.
What is the last book you read that you would recommend?
Caught
by Harlan Coben Yes! I recommend it and everything Coben writes. He weaves a suspenseful plot and his characterization is incredible.
What are you working on now?
The third book in the Crime Scene: Houston series -
The Catch.
Where else can readers find you online?
www.diannmills.com
www.facebook.com/diannmills
Twitter
Pinterest
The book is available at fine book stores and for online purchase via the following buttons:
CBD.com
Finally, what question would you like to ask my readers?
How do your relationships on social media affect your day-to-day living?
Thank you, DiAnn, for visiting with us and telling us about your novel.
Readers, DiAnn has offered to give a signed copy of her book to the winner of our drawing on Thursday, July 5
.
To enter, leave a comment below in answer to DiAnn's question, above. "Please enter me" won't get you entered.
Leave your email address, in case you win, like so: trish[at]trishperry[dot]com.
And I'd love it if you'd connect with me on Facebook. Just click on my name at the right of today's post.
Annoying legal disclaimer: drawings void where prohibited; open only to U.S. residents; the odds of winning depend upon the number of participants. See full disclaimer
HERE
.