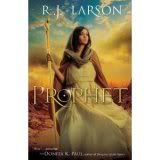 If she becomes the Infinite's prophet, Ela of Parne knows she will die young—but she cannot live without Him.
Before we talk with today's author, I want to announce that the winner of the signed copy of
Dawn Comes Early
, by Margaret Brownley, is:
misskallie2000@ . . .
Congratulations! I'll contact you today for your snail mail address, and we'll get your book to you right away.
I encourage readers to keep commenting and/or subscribe at right (above my list of books) in order to participate in future book give-aways!
Now let's visit with
R. J. Larson
, author of
Prophet
(Bethany House Publishers, April 2012).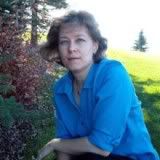 R. J. Larson is the author of numerous devotionals featured in publications such as
Women's Devotional Bible
and
Seasons of a Woman's Heart
. She lives in Colorado Springs, Colorado, with her husband and their two sons.
Prophet
marks her debut in the fantasy genre.
Please tell us five random things we might not know about you
.
--Hm. Well, I learned to read at age five on an island in the Pacific in a school with no electricity or doors.
--My father's unofficial job title was "Keeper of the Dragon." (Does this make me the daughter of a dragonkeeper? I hope so!)
--I'm legally blind without my contact lenses.
--I love to make yeast bread from scratch.
--I'm routinely (sadly) rejected for jury duty because I was—in two separate incidents— robbed and later threatened by law enforcement. (Yes, the officer who threatened me was removed from service. I think of him and pray for him.) That's five, right? I'm rotten with numbers! Sorry. That might be six…
Those were some doozies, R.J.! Thanks for those.
Please tell us a bit more about the plot of Prophet.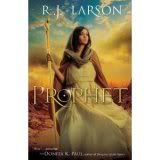 Prophet was inspired by stories of Old Testament prophets, such as Jeremiah and Ezekiel—with a fantasy-realm twist.
The main character of
Prophet
is a young woman, Ela, who is so in love with the Lord, the Infinite, that she will endure anything for the joy and privilege of hearing His voice. To serve Him, she leaves most of her family and travels to distant lands to proclaim the Infinite's warnings and His eternal love for all mortals.
However, her resolutions to serve Him and risk death as the Infinite's prophet are severely tested when she falls in love with a mortal, a young ambassador, Kien Lantec. As Ela and Kien are matching wits and falling in love, they battle myriad enemies along the way—tyrant-kings, assassins, the immortal Adversary, monstrous beasts, and their own weaknesses.
What is it about Ela that will make your readers care about her?
Ela knows she isn't perfect, but she loves her Creator and struggles through repeated failures to follow Him, and to warn and help others.
If you were the casting director for the film version of your novel, who would play your lead roles?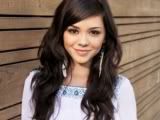 For Ela, an Alyssa Bernal type with curls: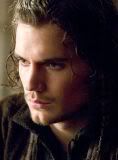 For Kien, the nearest image would be Henry Cavill. Kien has a tremendous sense of humor, dark hair, and light eyes that are difficult to depict—dear reader, your imagination will portray Kien more accurately!
Please share with us one quote that either inspires you or simply amuses you as you go about your efforts as a writer.
I have no favorite saying. However, this one made me laugh, and it's on my Pinterest page: Synonym: A word used in place of the one you can't spell.
Priceless
.
What is the last book you read that you would recommend?
Wow. I've just emerged from deadlines and haven't had much time to read. However, the published series I most recently finished is Lisa T. Bergren's
River of Time Series
, which I thoroughly enjoyed. The plotline is relentless—full of twists that kept me turning pages.
As for upcoming books, I'm eager to read Donita K. Paul's
Realmwalker
.
What are you working on now?
Right now, I'm taking a rest and waiting for edits on
Judge and King.
Beyond that...I'd love to return to my 1890's Victorian!
Where else can readers find you online?
Do you want the list, or just a few? I've just uploaded my new website with a map, sketches, and (soon) a character list.
rjlarsonbooks.com
Facebook, of course. And
Twitter
.
I'm also on
Pinterest
—offering visual hints for books 2 and 3!
The book is available for online purchase through the following buttons:
CBD.com
Finally, what question would you like to ask my readers?
How have your book habits changed since the advent of e-readers?! (Kindle, Nook, Sony, etc?)
Thanks, R.J., for visiting with us and telling us about your novel.
Readers, R.J. has offered to give a signed copy of her book to the winner of our drawing on Thursday, April 5.
To enter, leave a comment below in answer to R.J.'s question, above. "Please enter me" won't get you entered.
Leave your email address, in case you win, like so: trish[at]trishperry[dot]com.
And I'd love it if you'd connect with me on Facebook. Just click on my name at the right of today's post.
Annoying legal disclaimer: drawings void where prohibited; open only to U.S. residents; the odds of winning depend upon the number of participants. See full disclaimer
HERE
.