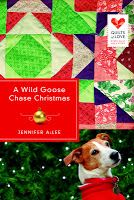 An heirloom quilt, a cryptic message, a hyper dog, and the hunt for a possible treasure make for an unforgettable Christmas.
Before we revisit with today's author, I want to announce that the winner of the signed copy of
Soul's Gate
, by James Rubart, is
lilsis1952@ . . .
Congratulations! I'll email you today to get your mailing address, and we'll get your book to you right away.
I encourage readers to keep commenting and/or subscribe at right (above my list of books) in order to participate in future book give-aways!
Now let's revisit with novelist
Jennifer AlLee
, author of
A Wild Goose Chase Christmas
(Abingdon Press, November 2012).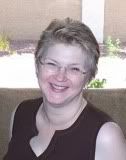 Jennifer AlLee believes the most important thing a woman can do is discover her identity in God – a theme that carries throughout her stories. She has written skits, activity pages, and over one hundred contributions to Concordia Publishing House's popular My Devotions series.
Her novels include
The Love of His Brother
(Five Star, November 2007),
The Pastor's Wife
, (Abingdon Press, February 2010),
The Mother Road
(Abingdon Press, April 2012), and
A Wild Goose Chase Christmas
, book two in the Quilts of Love series (Abingdon Press, November 2012).
She's an active member of American Christian Fiction Writers and loves connecting with readers on Facebook and Twitter. Jennifer resides in the grace-filled city of Las Vegas with her husband and teenage son.
Please tell us five random things we might not know about you.
-- I grew up in Hollywood, California on the second floor of a mortuary.
-- I make up songs out of everyday activities. For example, "It's time to do the dishes now, doo da, doo da!"
-- I firmly believe the world would be a better place if people broke into random song and dance numbers.
-- I've never travelled out of the United States, with the exception of a one day trip to Canada.
-- The only time I didn't make a writing deadline was when I caught the chicken pox from my son. The editor very kindly gave me an extra week to wait out the itching.
I love the random-song-and-dance number idea. People who don't love the idea would be completely annoyed, which could be a blast.
Please tell us a bit more about the plot of your novel.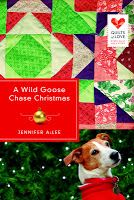 Upon her grandmother's death, Izzy Fontaine finds herself in possession of a Wild Goose Chase quilt that supposedly leads to a great treasure. Of course, once the rest of the family finds out about it, they're determined to have a go at the treasure themselves.
If that weren't enough, local museum curator Max Logan claims that Grandma Isabella promised the quilt to him. What is it about this quilt that makes everyone want it? Is Izzy on a wild goose chase of her own, or a journey that will lead her to the treasure her grandmother intended?
What is it about Izzy that will make your readers care about her?
Izzy Fontaine is one of those gals you can't help but love. She's had a lot of disappointments and challenges in her life, but she tries to maintain a positive outlook. Her grandmother was the closest person in her life, so her death is hard to handle. But Gran had some surprises in store for Izzy, not the least of which is getting her to work with Max Logan. Which just goes to prove that a determined grandmother can always play matchmaker… even from beyond the grave.
If you were the casting director for the film version of your novel, who would play your lead roles?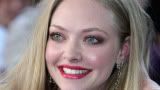 Amanda Seyfried has Izzy's classy, yet fun-loving attitude.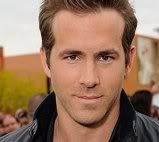 As for Max, I see him as a Ryan Reynolds type.
What would you say was the turning point in your path to becoming a published author?
I finally got serious about writing books. Instead of dabbling, I committed myself to finishing a project. Now I don't wait for inspiration to strike. I sit down and write, whether I feel like it or not. Amazing that the words, the inspiration, always comes. Sometimes you just have to stalk it for a while.
Great way to phrase it, Jennifer. Stalk it, hunt it down, cage it, and then release it all over the page.
What is the last novel you read that you would recommend?
At Every Turn
by Anne Mateer. Anne's writing is so engaging, it draws you in from the first page. And this is a historical romance written in first person, which is quite unusual. I think it makes it even more intriguing.
What are you working on now?
Lots of exciting stuff! My first novella, which also has a Christmas theme, comes out with Barbour September 2013. And I'm writing my first historical series with my sister-friend (and oh-so-talented author) Lisa Karon Richardson. The first book,
Eureka!
, will be released in May 2013 from Whitaker House.
Where else can readers find you online?
I'm kind of all over.
www.jenniferallee.com
Twitter
Facebook
Inkwell Inspirations blog
Pinterest
The book can be purchased in fine book stores and online via the following buttons:
CBD.com
Finally, what question would you like to ask my readers?
Since Halloween was last night, I'm wondering what were your readers' favorite childhood Halloween costumes? Mine was a gypsy costume my mom made, and she let me wear a brunette wig. The most fun thing was going to the school Halloween party, and one of my teachers pretended not to recognize me. That's a great memory.
My costumes as a kid tended to be fairly . . . meh. So as a mom I always took on a fun challenge each year, asking my kids what they wanted to be, and then making it happen. Chiquita Banana/Rivera, a butterfly with full wing span, Pharaoh during the ten plagues, Samson, a chameleon, and my piece de resistance, a potted Venus flytrap. So much fun. What about you, readers?
Thanks for letting me visit with you and your readers, Trish!
Thanks, Jennifer, for visiting with us and telling us about your novel.
Readers, Jennifer has offered to give a signed copy of her book to the winner of our drawing on Thursday, November 8
.
To enter, leave a comment below in answer to Jennifer's question, above. "Please enter me" won't get you entered.
Leave your email address, in case you win, like so: trish[at]trishperry[dot]com.
Be sure to check out my interview with
R.J. Larson
, below. Leave an appropriate comment at the bottom of the post to enter the drawing for a signed copy of the book.
And see my post about an exciting new
cell phone plan
I started using recently. I'm thrilled with it--unlimited talk, text, and data for $49/month, with no contract. Send me an email through the "Email Trish" button, above, if you'd like me to send you a link to learn more about the phone plan and the income opportunity it presents.
Finally, I'd love it if you'd connect with me on Facebook. Just click on my name at the right of today's post.
Annoying legal disclaimer: drawings void where prohibited; open only to U.S. residents; the odds of winning depend upon the number of participants. See full disclaimer
HERE
.