Two wounded people. One fragile nation. Choices only love can make.
Before we revisit with today's author, I want to announce that the winner of the signed copy of
Stealing Hearts
, by Amber Stockton, is
prettyhearth@ . . .
Congratulations! I'll email you today to get your mailing address, and we'll get your book to you right away.
I encourage readers to keep commenting and/or subscribe at right (above my list of books) in order to participate in future book give-aways!
Now let's revisit with novelist
Tamera Alexander
, author of
To Whisper Her Name
, a Belle Meade Plantation novel (Zondervan, November 2012).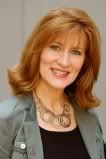 Tamera Alexander is the best-selling author of numerous books, including
A Lasting Impression
and
The Inheritance.
Her richly drawn characters and thought-provoking plots have earned her devoted readers worldwide, as well as multiple industry awards. Tamera is a two-time Christy Award winner, two-time RITA winner, and a recipient of the prestigious Library Journal Award.
Tamera and her husband recently returned to her Southern roots and now make their home in Nashville.
Please tell us five random things we might not know about you.
-- I love to visit cemeteries.
-- I was named the "Most Courteous" in the 7th grade (and subsequently have never garnered that coveted reference since).
-- I love dogs. I like cats.
-- I'm allergic to dogs. I'm really allergic to cats.
-- I have a dog. Jack. A Silky Terrier. He's hypoallergenic.
Well, I have to say you're most courteous in the way you address your obvious dog-over-cat preference, Tammy. (I'm with you, by the way.)
Please tell us a bit more about the plot of To Whisper Her Name.
Olivia Aberdeen, destitute widow of a man shot as a traitor to the South, is shunned by proper society and gratefully accepts an invitation from "Aunt" Elizabeth Harding, mistress of Belle Meade Plantation.
Expecting to be the Harding's head housekeeper, Olivia is disillusioned when she learns the real reason Elizabeth's husband, Confederate General William Giles Harding, agreed to her coming. Not finding the safe haven she expects, Olivia is caught off guard by her feelings for Ridley Adam Cooper, a Southern man who seems anything but a Southern gentleman.
Branded a traitor by some, Ridley Cooper, a Southern son who chose to fight for the Union, is a man desperate to end the war still raging inside him. Determined to learn "the gift" that Belle Meade's head horse trainer and former slave, Bob Green, possesses, Ridley harbors secrets that threaten both their lives.
As Ridley seeks to make peace within himself for "betraying" the South he loved, Olivia is determined to never be betrayed again.
What is it about your lead characters that will make your readers care about them?
Lt. Ridley Adam Cooper's loyalty runs deep, yet he's considered a traitor, a turncoat. Olivia Aberdeen is a woman born before her time. She just doesn't know it yet.
If you were the casting director for the film version of your novel, who would play your lead roles?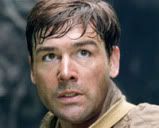 A scruffy Kyle Chandler might portray Lt. Ridley Adam Cooper.
And the lovely but spunky Rachel Weisz might portray Olivia Aberdeen.
It was not easy finding a scruffy picture of Kyle Chandler. The man hasn't missed many shaves. Or haircuts.
What would you say was the turning point in your path to becoming a published author?
When my mother-in-law gave me a book, a "simple love story," that showed me God's unconditional love in a way I'd not seen or understood it before. I never read it until after she died. But I trust she knows what journey she started for me. The book?
Love Comes Softly
by Janette Oke.
What is the last novel you read that you would recommend?
I'm reading
True Sisters
by Sandra Dallas, and I'm loving it! I'd highly recommend it. I love Sandra's style, her voice, her deep characterization.
What are you working on now?
The second book in the Belmont Mansion series, another Southern historical series that is written to intertwine with the Belle Meade Plantation novels.
How smart to intertwine them. I like the continuity of that.
Where else can readers find you online?
Connect with me here:

www.tameraalexander.com
www.tameraalexander.blogspot.com
Twitter
Facebook
Pinterest
Watch video vignettes filmed on location at the
Belle Meade Plantation
The book is available at fine book stores and for online purchase via the following buttons:
CBD.com
Finally, what question would you like to ask my readers?
What's the last book you've actually reread more than twice? (For me it's the
Mark of the Lion series
by Francine Rivers. I reread those books every few years. Adore them.)
Thank you, Tamera, for visiting with us and telling us about your novel.
Readers, Tamera has offered to give a signed copy of her book to the winner of our drawing on Thursday, October 25
.
To enter, leave a comment below in answer to Tamera's question, above. "Please enter me" won't get you entered.
Leave your email address, in case you win, like so: trish[at]trishperry[dot]com.
Be sure to check out my interview with
LoRee Peery
, below. Leave an appropriate comment at the bottom of the post to enter the drawing for a signed copy of the book.
And see my post about an exciting new
cell phone plan
I started using recently. I'm thrilled with it--unlimited talk, text, and data for $49/month, with no contract. Send me an email through the "Email Trish" button, above, if you'd like me to send you a link to learn more about the phone plan and the income opportunity it presents.
Finally, I'd love it if you'd connect with me on Facebook. Just click on my name at the right of today's post.
Annoying legal disclaimer: drawings void where prohibited; open only to U.S. residents; the odds of winning depend upon the number of participants. See full disclaimer
HERE
.