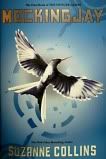 Time for me to give away a few of my own novels!
No, I did not write
Mockingjay
(and, alas, I'm not exactly experiencing Suzanne Collins' success at this point in my career). That's not why I've included a picture of the book here. I've included it because I recently read
Mockingjay
, and
recently read novels
is what this short post is about.
But first I want to announce that the winner of the drawing for the signed copy of
The Road to Mercy,
by Kathy Harris, is:
meashy@ . . .
Congratulations! I'll email you today to get your mailing address, and we'll get your book to you right away.
I encourage readers to keep commenting and/or subscribe at right (above my list of books) in order to participate in future book give-aways!
Now, back to today's topic!
Typically I use this blog to focus on fellow Inspirational authors and their recent releases. Today I'm curious to know what
you've
read recently and what you thought about your most recent read. Obviously the novel doesn't have to have been an Inspirational novel.
Mockingjay
is a mainstream novel, the third and final installment in the Hunger Games trilogy.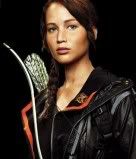 NO SPOILERS HERE: You'd have to have been in a coma or a media-deprived jungle to not know about the HG trilogy at this point. If you haven't read
Mockingjay
but plan to, you need to read
The Hunger Games
and
Catching Fire
first--this isn't a series of stand-alone books.
Briefly, my reaction to
Mockingjay
included relief in learning how Katniss deals with the big romantic choice between the two heroes. (I am, after all, a romance writer.)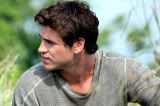 But that's not the only thread in the story, and the book is hard to set aside. There are a number of points which Collins resolves--whether the rebels will succeed, whether the Hunger Games will continue into the future, whether any dear characters will lose their lives for the sake of others--and loyal readers get plenty of answers by the final page of
Mockingjay
. The writing is strong and this book moves quickly, as do the first two in the series.
Although I'm not a big fan of dystopian novels, I thoroughly enjoyed all three books in the HG series. They featured multi-faceted characters--some weak, some evil, and some wonderfully noble--most of whom underwent significant change and growth. I would recommend the books to YA readers and beyond.
Now, how about you? What was the last novel you finished, and what did you think of it? Post your answer below, and next Monday, October 8, I'll draw two names at random and will send each of those winners a signed copy of one of my books--winner's choice.
Be sure to leave your email address so I can notify you if you win.
Be sure to check out my interview with
Jill Williamson
, below. Leave an appropriate comment at the bottom of the post to enter the drawing for a copy of the book.
And see my post about an exciting new
cell phone plan
. I signed up recently and am truly jazzed. Send me an email through the "Email Trish" button, above, if you'd like me to send you a link to learn more about the phone plan and the income opportunity it presents.
Also, I'd love it if you'd connect with me on Facebook. Just click on my name at the right of today's post.
Annoying legal disclaimer: drawings void where prohibited; open only to U.S. residents; the odds of winning depend upon the number of participants. See full disclaimer
HERE
.
Finally, here is a list of Inspirational novels releasing in October. Maybe your next read is listed below!
Garters for Lace
by
Brandi Boddie
-- Civil War veteran and preacher Rowe Winford arrives in town intent on leaving the tragic memories of his deceased family behind. Although Rowe has no plans to fall in love anytime soon, the plans of God rarely match those of man. Faced with adversity and rejection from the town and Rowe's family, can Marissa overcome her past, renew her faith, and experience the life of love that God has planned for her? Can this small-town saloon girl trade her fancy garters for a respectable life? (Historical Romance from
Realms (Charisma Media
).
Guardian
by
Heather Burch
-- The mission to safeguard Nikki Youngblood depends on the fragile alliance of two half-angel, half-human guardians, both struggling with intense feelings for the girl who has been assigned to their care. (Young Adult from
Zondervan
).
Against the Tide
by
Elizabeth Camden
-- A woman struggling to create a respectable life in 19th century Boston is derailed when she falls in love with a dashing spy. When he draws her into his dangerous world, she must find the courage to infiltrate a remote wilderness mansion to unravel a plot that threatens to destroy them both. (Historical Romance from
Bethany House
).
Shattered Silence
by
Margaret Daley
-- When a serial killer is targeting illegal aliens in southern Texas, Cody Jackson, a Texas Ranger, and Detective Liliana Rodriguez race to discover who is behind the murders and bring peace to the area. (Suspense from
Abingdon Press
).
A Lady in the Making
by
Susan Page Davis
-- David Stone sets out to claim his estate and title, and finds himself a fellow passenger with the woman who tried to cheat him out of his fortune. (Historical Romance from
Barbour Publishing
).
Where the Trail Ends
by
Melanie Dobson
-- A young woman traveling the Oregon Trail in 1842 must rely on a stranger to bring her to safety. But whom can she trust with her heart? (Historical Romance from
Summerside Press (Guideposts)
).
The Carpenter's Inheritance
by
Laurie Alice Eakes
-- In 1893, Lucinda Bell is that rarity--a lady lawyer, but her choice to take on only civil cases might not be the safest choice for her life or her heart. (Historical Romance from
Heartsong Presents (Barbour
).
Flight of Fancy
by
Laurie Alice Eakes
-- Cassandra may be more interested in balloon flights than ball flirtations until Lord Whittaker is near, when love seems a fine alternative to the physics of flight until disaster strikes. (Historical Romance from
Revell (Baker
).
Colonial Courtships
by
Laurie Alice Eakes
,
Carla Olson Gade
, Lisa Karon Richardson, and
Amber Stockton
-- Set during the years 1752-1762, will adventure thwart the four Ingersoll brothers' plans or set them on a course of love? (Historical Romance from
Barbour
).
Love Finds You at Home for Christmas
by
Annalisa Daughety
and Gwen Ford Faulkenberry -- Love finds a home in two heartwarming stories of Christmas past and present. (Romance from
Summerside Press (Guideposts)
).
Twice a Bride
by
Mona Hodgson
-- Love lost doesn't mean love lost forever. Can unexpected romance deliver a second chance for two deserving widows? (Historical Romance from
Waterbrook/Multnomah (Random House
).
The Trouble with Cowboys
by
Denise Hunter
-- Horse trainer Annie Wilkerson must write a write a lovelorn column to make ends meet. There's only one problem--Annie's never been in love so she turns to ladies' man Dylan Taylor for help but ends up with more trouble than she bargained for. (Contemporary Romance from
Thomas Nelson
).
A Heart Made New
by
Kelly Irvin
-- Annie Shirack is trying to fight her feelings for David Plank, a young Amish man who's struggling with an aggressive case of Hodgkin's lymphoma. David loves Annie too much to let her into his life, only, he fears, to leave her. (Contemporary Romance from
Harvest House)
.
The Preacher's Bride
by
Laurie Kingery
-- Can a woman who has lost her faith, and the town's new preacher find happiness together, or will Comanche raiders destroy all chance of peace and a love that lasts forever. (Western Romance from
Love Inspired
).
No Safe Harbor
by
Elizabeth Ludwig
-- Lured by a handful of scribbled words across a faded letter, a devoted sister sets off on a quest to find the brother she'd thought dead. (Historical Romance from
Bethany House (Baker)
).
Accidentally Amish
by
Olivia Newport
-- With her high-tech career in jeopardy, Annie Friesen runs from her fast-paced life straight into the hospitality of San Luis Valley's Amish community. There she meets cabinetmaker Rufus Beiler, and the more time she spends with him, the more attracted she becomes. When Annie finds she shares a common ancestor with Rufus, she feels both cultures colliding within her. But is her love for Rufus strong enough for her to give up the only life she's ever known? (Contemporary Romance from
Barbour
).
Critical Condition
by
Sandra Orchard
-- Book 3 in Undercover Cops series A nurse. An undercover cop. A killer who'll stop at nothing to avoid being caught. (Romantic Suspense from
Love Inspired
).
Trapped! The Adulterous Woman
by
Golden Keyes Parsons
-- Completely unaware she is a pawn in a complicated scheme to frame Jesus, Anna's foolish heart plunges her into a role that goes into eternity as a poignant example of the compassion and forgiveness of the Messiah. (Biblical Fiction from
WhiteFire Publishing)
.
The Doctor's Defender
by
Terri Reed
-- Fearing for her life, Dr. Brenda Storm must trust handsome bodyguard Kyle Martin to keep her safe, but can she trust him with her heart? (Romantic Suspense from
Love Inspired)
.
Dead Wrong
by
Susan Sleeman
-- Book two in the Justice Agency series. When a killer threatens private investigator Kat Justice's life only one man can help her say alive. A man who once broke her heart and it's never recovered. (Romantic Suspense from
Love Inspired)
.
Love in Three-Quarter Time
by
Dina Sleiman
-- The former belle of the ball must
teach the dances she once loved and risk her heart in order to restore her family. (Historical Romance from
Zondervan)
.
The Women of Valley View: Callie
by
Sharon Lynne Srock
-- A baby is dead and Callie feels responsible. Can she put her self-imposed guilt aside long enough to help the two girls who need her now? If she'll step out on faith, God will rescue her as well as them. (General Contemporary from
Harbourlight Books (Pelican)
.
Stealing Hearts
by
Amber Stockton
-- Grace Baxton struggles to forgive a thief who took precious family heirlooms, yet threatens to steal her heart. (Historical Romance from
Barbour)
.
Queen of the Waves
by
Janice Thompson
-- Tessa Bowen reluctantly agrees to trades lives--and situations--with pampered Jacquie Abingdon, a London socialite. This decision places Tessa aboard the Titanic for a journey destined to change her life forever. (Historical Romance from
Summerside Press (Guideposts)
.
His Love Endures Forever
by
Beth Wiseman
-- God has plans beyond what Danielle's mind can imagine . . . loving plans to show a lost young woman that His love never goes away but endures forever. (Contemporary Romance from
Thomas Nelson)
.
Christmas in Apple Ridge
by
Cindy Woodsmall
-- Experience the holidays with the Plain folk of Apple Ridge, Pennsylvania, in these touching novellas centered around love, romance, and restoration. (Contemporary Romance from
Waterbrook/Multnomah (Random House)
.