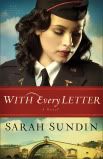 They know everything about each other…except their real names.
Before we revisit with today's author, I want to announce that the winner of the signed copy of
Cedar Creek Seasons
, featuring Eileen Key's
Silvery Summer
, is:
writer_weaver@ . . .
Congratulations! I'll email you today to get your mailing address, and we'll get your book to you right away.
I encourage readers to keep commenting and/or subscribe at right (above my list of books) in order to participate in future book give-aways!
Now let's visit with novelist
Sarah Sundin
, author of
With Every Letter
(Revell, September 2012).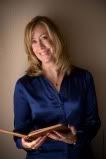 Sarah Sundin is the author of
With Every Letter
, the first book in the Wings of the Nightingale series from Revell, and also the Wings of Glory series (
A Distant Melody, A Memory Between Us,
and
Blue Skies Tomorrow
). In 2011,
A Memory Between Us
was a finalist in the Inspirational Reader's Choice Awards and Sarah received the Writer of the Year Award at the Mount Hermon Christian Writers Conference.
Sarah lives in northern California with her husband and three children. When she isn't ferrying kids to tennis and karate, she works on-call as a hospital pharmacist and teaches Sunday school and women's Bible studies.
Please tell us five random things we might not know about you.
--I don't like beans.
--I belonged to a church puppet team when I was in high school. Favorite role: Victoria the Vulture.
--My first job was flipping burgers at Carl's Jr.
--My second job was operating rides at Knott's Berry Farm. I could jump on and off a moving merry-go-round.
--I no longer want to jump on or off a moving merry-go-round.
That made me smile, Sarah. I think we all eventually reach that point, when the merry-go-round gets old.
On another note, your first three items go together, in a carnivore kinda way.
Please tell us a bit more about the plot of With Every Letter.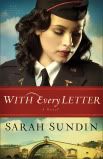 During World War II, Lt. Mellie Blake is looking forward to beginning her training as a flight nurse. She is not looking forward to writing a letter to a man she's never met—even if it is anonymous and part of a morale-building program.
Lt. Tom MacGilliver, an officer stationed in North Africa, welcomes the idea of an anonymous correspondence—he's been trying to escape his infamous name for years.
As their letters crisscross the Atlantic, Tom and Mellie develop a unique friendship despite not knowing the other's true identity. When both are transferred to Algeria, the two are poised to meet face-to-face for the first time. Will they overcome their fears and reveal who they are, or will their future be held hostage by their pasts?
What is it about Mellie that will make your readers care about her?
While Mellie is adventurous and brave on the job, she is shy and awkward in social situations. Her determination to change so that she can care for the wounded drew me to her.
If you were the casting director for the film version of your novel, who would play your lead roles?
For Mellie, I'd cast the model from the book cover. Really. She is Mellie—the photo even captures her combination of determination and shyness.
She really is lovely, too.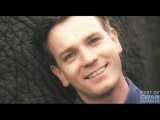 For Tom, I didn't have a celebrity in mind (I never do), but when we watched
Big Fish
with Ewan McGregor, it was like watching Tom, complete with the extroverted grin.
Speaking of films, which novel would you like to see brought to film?
I hesitate to answer this. Sometimes the movie version of a book is outstanding, but so many times they ruin perfectly good stories. And it's never quite like I pictured it in my head.
What is the last novel you read that you would recommend?
I just finished Laura Frantz's
Love's Reckoning
, which was phenomenal. Gorgeous writing, complex characters, and a gripping story. It's one of those books that make you sigh with joy, and then make you want to give up writing!
What are you working on now?
I'm almost done with my publisher's first edit of
On Distant Shores
, the second book in the Wings of the Nightingale series (June 2013), and I'm finishing my outline for the third book so I can dive into the first draft.
Where else can readers find you online?
Website:
www.sarahsundin.com
Blog:
www.sarahsundin.blogspot.com
Facebook:
www.facebook.com/SarahSundinAuthor
Twitter:
www.twitter.com/sarahsundin
The book is available at fine book stores and for online purchase via the following buttons:
CBD.com
Finally, what question would you like to ask my readers?
Have you ever had a pen pal? What did you enjoy about that friendship?
Thank you, Sarah, for visiting with us and telling us about your novel.
Readers, Sarah has offered to give a signed copy of her book to the winner of our drawing on Thursday, September 27
.
To enter, leave a comment below in answer to Sarah's question, above. "Please enter me" won't get you entered.
Leave your email address, in case you win, like so: trish[at]trishperry[dot]com.
Be sure to check out my interview with
Lillian Duncan
, below. Leave an appropriate comment at the bottom of the post to enter the drawing for a copy of the book.
And see my post about an exciting new
cell phone plan
. I signed up recently and am truly jazzed. Send me an email through the "Email Trish" button, above, if you'd like me to send you a link to learn more about the phone plan and the income opportunity it presents.
Finally, I'd love it if you'd connect with me on Facebook. Just click on my name at the right of today's post.
Annoying legal disclaimer: drawings void where prohibited; open only to U.S. residents; the odds of winning depend upon the number of participants. See full disclaimer
HERE
.