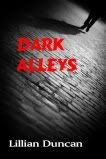 Today we're focusing on Lillian Duncan's new mystery, Dark Alleys.
But first, I want to announce that the winner of the signed copy of
Deadly Additive
, by Donn Taylor, is:
peg@ . . .
Congratulations! I'll email you today to get your mailing address, and we'll get your book to you right away.
I encourage readers to keep commenting and/or subscribe at right (above my list of books) in order to participate in future book give-aways!
Now back to our novelist of the day, Lillian Duncan. Tell us five random things we might not know about you, Lil.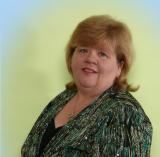 --I love animals. We have 2 dogs, four parrots, and a couple of goldfish.
--My husband and I camp. If you call air conditioning, TV, internet access, and microwaves campting!
--I am fluent in American Sign Language.
--I love French Onion soup but I hate onions. It makes no sense.
--I was diagnosed with 2 brain tumors this year but thankfully they are benign. However; I still have treatments I'm going through.
Wow, Lil. I'm sure we'll all keep you in prayer on that last one.
Please tell us a bit more about the plot of Dark Alleys.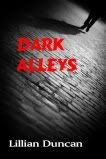 A homeless alcoholic woman witnesses a murder. As she tries to escape, she is also injured. She wakes up in the hospital, but can't remember the murder.
After successfully competing rehab, she is determined to rebuild her life, but the murderer has other plans for her.
What is it about Tessa that will make your readers care about her?
Tessa has made big mistakes in her life, but wants to do the right thing.
If you were the casting director for the film version of your novel, who would play your lead roles?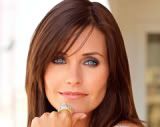 Tessa would be played by Courtney Cox.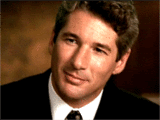 The male lead who is a police detective would be played by Richard Gere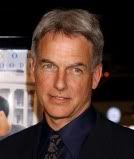 or Mark Harmon.
What is the last novel you read that you would recommend?
I'm reading
Ricochet
by Christy Barritt right now. Even though I'm not finished with it, I would definitely recommend it. It's got great characters and a great story. I'm definitely enjoying it.
What are you working on now?
I just finished up final edits for a Christmas-themed Novella that will be released near Christmas time, of course. It's titled
The Christmas Stalking
. It's about a country singer being stalked. It's a fun story filled with action and suspense.
Where else can readers find you online?
My website is:
www.lillianduncan.net
.
I also have a devotional blog at
www.PowerUpWithGod.com
My twitter handle is @LillianDuncan
The book is available at fine book stores and for online purchase via the following buttons:
Finally, what question would you like to ask my readers?
As a reader of Christian Fiction, what would you be insulted to read in a Christian Fiction book?
Thank you, Lil, for visiting with us and telling us about your novel.
Readers, Lillian has offered to give a signed copy of her book to the winner of our drawing on Monday, September 24
.
To enter, leave a comment below in answer to Lillian's question, above. "Please enter me" won't get you entered.
Leave your email address, in case you win, like so: trish[at]trishperry[dot]com.
Be sure to check out my interview with
Eileen Key
, below. Leave an appropriate comment at the bottom of the post to enter the drawing for a copy of the book.
And see my post about an exciting new
cell phone plan
. I signed up recently and am truly jazzed. Send me an email through the "Email Trish" button, above, if you'd like me to send you a link to learn more about the phone plan and the income opportunity it presents.
Finally, I'd love it if you'd connect with me on Facebook. Just click on my name at the right of today's post.
Annoying legal disclaimer: drawings void where prohibited; open only to U.S. residents; the odds of winning depend upon the number of participants. See full disclaimer
HERE
.