In their sixties, Claire Parsons and Eli Mueller are about to experience a life-changing event.
Before we revisit with today's author, I want to announce that the winner of the signed copy of
Cedar Creek Seasons
, featuring Cynthia Ruchti's
Maybe Us
, is:
kmgervais@ . . .
Congratulations! I'll email you today to get your mailing address, and we'll get your book to you right away.
I encourage readers to keep commenting and/or subscribe at right (above my list of books) in order to participate in future book give-aways!
Now let's visit with novelist
Eileen Key
, author of
Silvery Summer
(in the
Cedar Creek Seasons
novella collection), Barbour, September 2012. You may notice this is the same collection we just gave away this morning. Now you have a second chance to win a signed copy!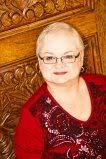 Eileen Key retired after teaching school for thirty years. She is a freelance writer and editor, with two mysteries and three novellas published.
Mother of three, grandmother of three, Eileen resides in San Antonio, Texas, where she is an active member of Grace Community Church.
Please tell us five random things we might not know about you.
--I have owned library cards in eight different cities.
--I co-wrote my first fiction book in fourth grade,
The Littlest Fir Tree.
It was a hit with our teacher!
--At a women's retreat, I ate so many fresh strawberries I puffed up like the Pillsbury Doughboy; I had to go to the ER!
--As a kid, I rode on several cattle drives, ate out of a Chuckwagon and slept under the stars. Day one was great fun, day two, not so much. That's when you're really saddle sore.
--My daughter raised sheep in FFA, and I can handle a pair of shears with the best of them. I nicknamed her first two animals Barbecue and Grilled.
Well, you certainly do sound like a Texas gal in those last two items, Eileen!
Please tell us a bit more about the plot of Silvery Summer.
Claire Parsons returns to her hometown and comes face-to-face with the man who crushed her dreams. Eli Mueller hopes his lifelong dream is about to come true.
What is it about Claire that will make your readers care about her?
If you've ever been lied to, you'll sympathize with Claire. While in Cedarburg, Claire struggles to keep bitterness from rearing its ugly head.
If you were the casting director for the film version of your novel, who would play your lead roles?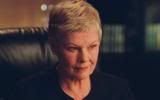 Judi Dench and . . .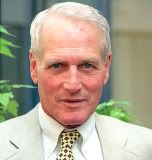 Paul Newman, but alas, he's passed away.
Alas is right. But we often use faces from the past in the answers to this one. Speaking of films, which novel would you like to see brought to film?
My Heart Remembers
, by Kim Vogel Sawyer. It's a unique tale of an historical event new to me!
What is the last novel you read that you would recommend?
I'm an avid reader, so the answer to this question is fluid. A recent book I've read which I'd recommend is
To Love and to Cherish
by Kelly Irvin. An Amish tale of wounded hearts. Kelly has such strong characters and action-packed words.
What are you working on now?
A romance novel which takes place in my neck of the woods! But I've loved my research trips to Wisconsin, so maybe I should rethink my setting!
Where else can readers find you online?
www.eileenkey.com
The book is available at fine book stores and for online purchase via the following buttons:
CBD.com
Finally, what question would you like to ask my readers?
Have you ever reconnected with someone from your past that's had a real impact on you?
Thank you, Eileen, for visiting with us and telling us about your novel.
Readers, Eileen has offered to give a signed copy of her book to the winner of our drawing on Thursday, September 20
.
To enter, leave a comment below in answer to Eileen's question, above. "Please enter me" won't get you entered.
Leave your email address, in case you win, like so: trish[at]trishperry[dot]com.
Be sure to check out my interview with
Donn Taylor
, below. Leave an appropriate comment at the bottom of the post to enter the drawing for a copy of the book.
And see my post about an exciting new
cell phone plan
. I signed up recently and am truly jazzed. Send me an email through the "Email Trish" button, above, if you'd like me to send you a link to learn more about the phone plan and the income opportunity it presents.
Finally, I'd love it if you'd connect with me on Facebook. Just click on my name at the right of today's post.
Annoying legal disclaimer: drawings void where prohibited; open only to U.S. residents; the odds of winning depend upon the number of participants. See full disclaimer
HERE
.