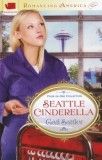 Can Cinderella still meet her handsome prince and live happily ever after, in Seattle?
Today we're visiting with
Gail Sattler
, one of the authors of
Seattle Cinderella
(Barbour Publishing, May 2012).
Five random things you might not know about Gail: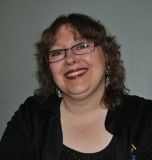 -- Gail's favorite color is purple. Her website may or may not give away that information.
-- Gail is not afraid of spiders.
-- Everyone at Gail's favorite Chinese food restaurant always knows when she's calling in to place an order, because it always starts with: "no green peppers in anything".
-- Gail has successfully sprouted growing tomato plants from seeds this year, and plans to have a fine batch of cherry tomatoes in the fall.
-- Gail's dog growls when she asks him if he has fleas.
Please tell us a bit more about the plot of Seattle Cinderella.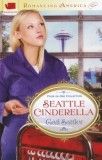 Cinderella lives—except her name is Cindy and she resides in Seattle! Cindy is forced to run her late father's muffler shop. Will her step-sisters' shenanigans and Luke Princeton's charms only make her life even more unbearable? Cindy's step-sister Annie has reformed her ways. But how will she prove it to the man she loves? Step-sister Zella is writing her own love story. But is she using a poison pen? Cindy's godmother, Farrah, has caught the attentions of a younger man. Does she have the courage to love again? How far will God go to give these women a happy-ever-after?
This is a modern retelling of the classic Cinderella story, but it continues on with her two evil, but now reformed, step-sisters, and then the story of the "fairy" godmother. Because Anna was more involved with Cindy's father's business than Zella, she needs to try harder to put her past actions behind her. Being the last daughter left at home after Cindy and Annie are married and moved out, she has the most interference to overcome with her mother, whom she no longer fully trusts. To close off the series, Farrah, who has been able to only get involved when she wants, finds herself being the object of everyone else's interference in her life, and she's not sure she likes it.
What is it about your lead character that will make your readers care about her?
Being a novella with 4 separate stories that slot together into a series, that's a tough question about who is really the "lead" character. I'm going to say, because of the theme/premise, that the lead character has to be Cindy. I believe the readers care about Cindy so much because Cindy has so many struggles to overcome, and everyone wants to see her climb to the top, put the past behind her, and live happily ever after.
If you were the casting director for the film version of your novel, who would play your lead roles?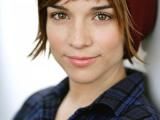 I'd like to see Renee Felice Smith, who plays Nell in
NCSI Los Angeles
be Cinderella.
I keep changing my mind about Luke, so I'd like to let anyone here tell me who would be the best pick to play Luke.
What is your favorite book on the craft of writing?
Techniques of the Selling Writer
, by Dwight Swain. I like it the best simply because it covers everything a writer needs to know. Every time I go through it, I find something new.
What are you working on now?
I'm working on a Mennonite romance that follows
The Narrow Path
. It's called
Another Path
, and it's about Chad Jones, who arrives in Piney Meadows for the last performance of Ted and Miranda's Christmas play, and stays. The premise of this is somewhat a turn-around from
The Narrow Path
. In
Another Path
, the heroine Anna, is the resident of Piney Meadows, and Chad Jones, the hero, is the newcomer to this rural community. Unlike its predecessor, it's not the newcomer who plans to pack up and leave town, it's Anna, who has lived in Piney Meadows and wants to move away. But then when it's time for her to go, who will really leave, and why?
Where else can readers find you online?
My website at
www.gailsattler.com
Or my jazz band's website at
www.goldenearsjazzband.com
I'm a relatively new member, but soon I hope to be found in the website of the A Little Night Music Orchestra at
www.alnm.ca
The book is available at fine book stores and for online purchase via the following buttons:
CBD.com
Finally, what question would you like to ask my readers?
When you settle down to read a good book, what is your favorite snack to nibble on while you're reading?
Thank you, Gail, for visiting with us and telling us about your novel.
Readers, Gail has offered to give a signed copy of her book to the winner of our drawing on Monday, July 9
.
To enter, leave a comment below in answer to Gail's question, above. "Please enter me" won't get you entered.
Leave your email address, in case you win, like so: trish[at]trishperry[dot]com.
Be sure to check out my interview with
DiAnn Mills
, below. Leave an appropriate comment at the bottom of the post to enter the drawing for a copy of the book.
And I'd love it if you'd connect with me on Facebook. Just click on my name at the right of today's post.
Annoying legal disclaimer: drawings void where prohibited; open only to U.S. residents; the odds of winning depend upon the number of participants. See full disclaimer
HERE
.
Finally, take a look at some of the terrific Inspirational fiction releasing this month:
Tidewater Inn
by
Colleen Coble
-- Welcome to Hope Beach Where the sea breeze is fresh, sun sparkles on sand . . . and trouble appears with the force of a hurricane. Inheriting a beautiful old hotel on the seaward shore of Hope Island could be a dream come true for Libby. The inn cries out for her restorer's talent and love of history. She's delighted to learn of family she never knew she had. And the handsome Coast Guard lieutenant she's met there on the island could definitely be the man of her dreams. But Libby soon realizes that only way she can afford the upkeep on the inn is to sell it to developers who are stalking the island.… (Romantic Suspense from
Thomas Nelson
).
Love Finds You in Mackinac Island, Michigan
by
Melanie Dobson
-- Elena Bissette must choose between her family's fortune and her heart's desire. (Historical Romance from
Summerside Press (Guideposts
).
Oregon Outback
by
Elizabeth Goddard
-- Danger in life and love dog the trail of four rugged brothers. FBI agent Jonas vows to protect a dead man's daughter. Rancher Carver goes head-to-heart with a female sheriff. Fearless Lucas is tamed by a beautiful bookkeeper. Justin seeks a fugitive heading too close to home-and heart. Will love be the brothers' true calling? (Romantic Suspense from
Barbour
).
Wedded to War
by
Jocelyn Green
-- Charlotte Waverly leaves a life of privilege, wealth--and confining expectations--to be one of the first female nurses for the Union Army, only to find that her sweetheart disapproves of her newfound independence, forcing her to choose between love and duty. (General Historical from
River North (Moody
).
A Bride Opens Shop in El Dorado, California
by
Keli Gwyn
-- A willful widow and a determined merchant find themselves fighting for a town's business-and against their growing attraction. Who will win this contest of wills? (Historical Romance from
Barbour
).
Lakeside Family
by
Lisa Jordan
-- The one man she never wanted to see again is the only one who can save her daughter's life. (Romance from
Love Inspired
).
Through Rushing Water
by
Catherine Richmond
-- Sophia has been proposed to so many times, she doesn't recognize true love when it hits her. (Historical Romance from
Thomas Nelson
).
When Hope Blossoms
by
Kim Vogel Sawyer
-- Amy Knackstedt needs a fresh start; Tim Roper wants to escape his past. Will the crossing of their pathways lead to healing? (General Contemporary from
Bethany House
).
Decision to Love (Sacred Vows, book 3)
by
Michelle Sutton
-- Eight years after Hope and Tony's affair ended, new problems arise that seem to have a ripple effect, some of which began back when they first met. (General Contemporary from
Sword of the Spirit Publishing
).
The Doctor's Devotion
by
Cheryl Wyatt
-- When he fled Eagle Point years ago, former Air Force trauma surgeon Mitch Wellington left only broken dreams behind. Now he's back with a new dream-opening a trauma center in the rural area and saving lives. He hopes to hire the quick-thinking nurse who impressed him during an emergency. But Lauren Bates lost her faith and doesn't believe she deserves to help anyone. It'll take all Mitch's devotion to show Lauren that sometimes the best medicine is a combination of faith, community-and love. (Contemporary Romance from
Love Inspired
).
Happy Reading!