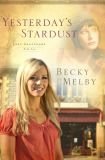 Two Stories, Decades Apart, Converge on a Secret.
Before we revisit with today's author, I want to announce that the winner of the signed copy of
The Chase
, by DiAnn Mills, is:
quiltcat26@ . . .
Congratulations! I'll contact you today for your snail mail address, and we'll get your book to you right away.
I encourage readers to keep commenting and/or subscribe at right (above my list of books) in order to participate in future book give-aways!
Now let's visit novelist
Becky Melby
, author of
Yesterday's Stardust
(Barbour, June 1012).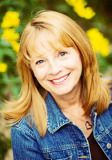 Becky Melby has been married to Bill, her high school sweetheart, for forty years. They live in Wisconsin and have four married sons and twelve grandchildren.
Tomorrow's Sun, Yesterday's Stardust
, and
Today's Shadows
, her Lost Sanctuary Series, released in 2012. They are contemporary stories, but each contains a historical thread. A novella,
Contest of Wills
, will appear in a four-story collection,
Cedar Creek Seasons
, in September. Becky has co-authored nine books for Heartsong Presents and has had stories in two novella collections. Becky is represented by Mary G. Keeley of Books & Such Agency.
For her stories, Becky draws on past experiences as a youth leader, crisis pregnancy center director, and teen coffeehouse volunteer. While not writing, reading, or spoiling grandkids, she may be found plotting and brainstorming on the back of their Honda Gold Wing or "researching" in their RV.
Please tell us five random things we might not know about you.
-- I've lived in Minnesota, Michigan, Illinois, Iowa, and Wisconsin.
-- I'm five-foot-zero.
-- I have eight grandsons and four granddaughters. With the boys outnumbering the girls two to one, the girls are all learning to be strong young ladies.
-- When my friend Cathy Wienke and I wrote our first book together back in 1993, Heartsong Presents was interested. . .if we could cut a third of the words. What we thought would feel like surgery sans anesthesia turned out to be a fun and freeing lesson on editing. We put the scalpel to 25,000 words and liked the story a whole lot better in the end.
-- My family won't let me forget the time I hooked our giant wheeled trash can to the trailer hitch of my van and forgot to stop and leave it at the end of our driveway. Twelve miles and two towns later, I finally realized what was making that funny bumping sound behind me. . .
At least it was an inanimate object you hitched up and forgot, Becky! Please tell us a bit more about the plot of Yesterday's Stardust.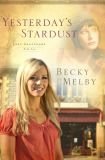 Journalist Dani Gallagher's zeal to make a difference hinders her objectivity. While trying to help a teen gang member, her lack of "street smarts" angers Nicky Fiorini, chef and manager of Bracciano Restaurant. Ignoring Nicky's warnings, Dani is intent on writing a story about gang activity in his neighborhood.
In an alley near the restaurant, Dani finds a tattered journal. The diary, written in the 1920s by a girl caught in the web of organized crime, mentions Bracciano—and a hidden treasure. In spite of their explosive meeting, Dani convinces Nicky to help her uncover what happened to the girl and her secret.
Attraction ignites as they work together, but both are hiding secrets of their own. Nicky isn't ready to talk about the incident that hardened his heart toward God. When a fight erupts and Dani is caught in the middle, Nicky is furious to find she's been learning about teen gangs by joining one. The diary leads to a hidden room, and the secret, but have they missed the most valuable treasure?
What is it about your lead characters that will make your readers care about them?
He's gorgeous! But there's so much more to Nicky than those dark eyes and that sculpted Roman jaw. Whatever hurt him in the past has caused him to put up walls, but there are occasional cracks that allow glimpses of a warm and funny man with so much to give. (Just reread the question and realized I went straight to "him" instead of "her"!) Readers will care about Dani because of her passion to make a difference in the world. Her zeal causes her to dive into things without looking, but even when we know she's setting herself up for a fall, we want her to succeed.
If you were the casting director for the film version of your novel, who would play your lead roles?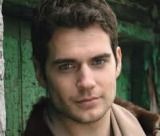 Actor Henry Cavill, who will play Superman in
Man of Steel
(2013), has the mysteriously handsome look to play Nicky.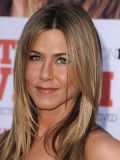 And Jennifer Aniston has the spunkiness to be Dani. Of course, when I cast the movie version of
Yesterday's Stardust,
I'll be looking for Christian actors who understand the spiritual journey of my characters. Guess I need to be praying for Henry and Jennifer!
What is your favorite book on the craft of writing?
James Scott Bell's
The Art of War for Writers
. It's a small book, but absolutely stuffed with concrete advice and encouragement.
Terrific little gem. I still pick that one up and read through my highlights!
How about fiction? What is the last novel you read that you would recommend?
I recently read Susan Meissner's
The Shape of Mercy
. I was drawn to it since it's the kind of story I like to write—a contemporary character delving into mysteries of the past and being profoundly affected by the life journey of someone who lived long ago.
The Shape of Mercy
takes you back to the Salem witch trials and paints such vivid pictures of that sad era in our history. Both the present day and historical characters are so well developed that you can't help but identify with them. I lost some sleep over this one—proof of a great read!
I loved that book, too. Susan is an excellent novelist.
What are you working on now?
Nothing! Okay, that's only true for a few more hours. . . I'm between contracts. (That's the optimistic way of saying I don't have one!) I recently finished three proposals. One of them is for a three book series similar to the Lost Sanctuary Series—stories from the past interwoven with the lives of contemporary characters. This project would involve a research trip to California tracing the old Route 66. After I sent that proposal off to my agent, I breathed a long and heavy sigh and plunged into cleaning, tossing, and organizing things I neglected while hiding in my writing cave for two years.
But today I'm going to get back to working on a partially finished first-person contemporary story I've set aside several times to work on other projects. This is a fun story involving a woman with a homemade fudge business and an unexpected six-week-old colicky visitor. I'll work on this fudgy story unless (I mean until!) I get word about another contract.
Where else can readers find you online?
I'm on facebook and
www.beckymelby.com
and
www.beckymelby.com/blog
.
The book is available at fine book stores and for online purchase via the following buttons:
CBD.com
Finally, what question would you like to ask my readers?
I love working humor into a story, even if the plot deals with heavy issues, and I hope to add more laughs in upcoming books. If I were to create a character based on you, what would his/her name be and how would you describe this goofy character's quirkiest quirks? Let your creativity run wild here!
Thanks so much, Trish, for the opportunity to talk about
Yesterday's Stardust
and to interact with your blog readers.
Thank you, Becky, for visiting with us and telling us about your novel.
Readers, Becky has offered to give a signed copy of her book to the winner of our drawing on Thursday, July 12
.
To enter, leave a comment below in answer to Becky's question, above. "Please enter me" won't get you entered.
Leave your email address, in case you win, like so: trish[at]trishperry[dot]com.
Be sure to check out my interview with
Gail Sattler
, below. Leave an appropriate comment at the bottom of the post to enter the drawing for a copy of the book.
And I'd love it if you'd connect with me on Facebook. Just click on my name at the right of today's post.
Annoying legal disclaimer: drawings void where prohibited; open only to U.S. residents; the odds of winning depend upon the number of participants. See full disclaimer
HERE
.